Single people can stay with loved ones in 'support bubbles'
Coronavirus: Prime Minister says relaxation of pandemic rules will help tackle loneliness in England
11 June 2020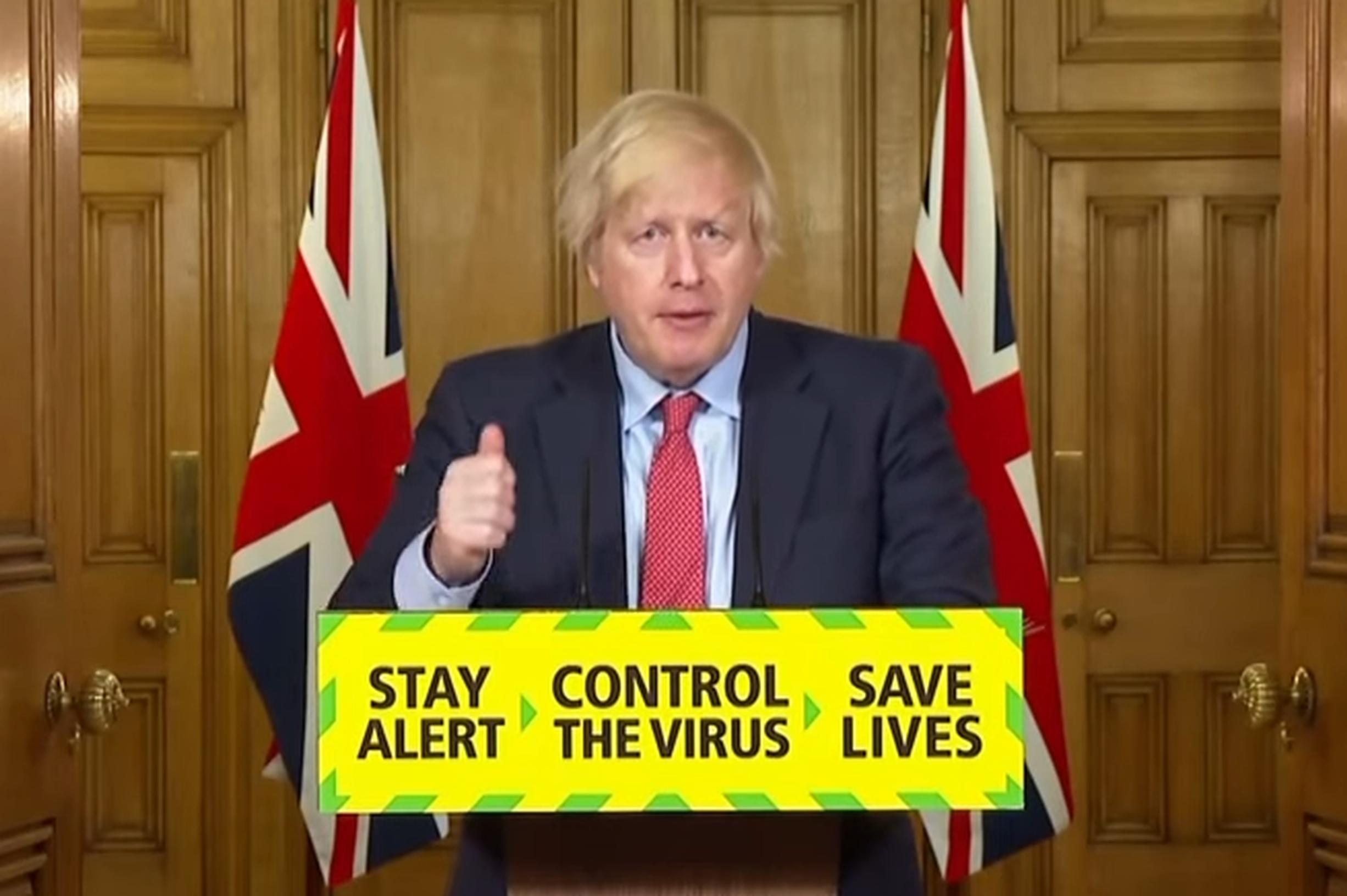 People who live alone in England will be able to stay at one other household as part of a further easing of coronavirus restrictions, Prime Minister Boris Johnson has announced.
From Saturday 13 June, single adults can spend the night at another house in what is being termed a "support bubble".
There were 8.2 million people living alone in the UK last year, according to the Office for National Statistics, with just under half aged 65-and-over. There were also 2.9 million single-parent households.
No 10 said that if a person lives alone but their partner has a flatmate, for example, then they can form a bubble but the flatmate cannot then form their own with another household. If anyone within a bubble develops coronavirus symptoms, everyone within the bubble must self-isolate for 14 days. One part of the bubble has to be a single household, or be a single parent to children aged under-18.
Johnson told the daily Downing Street briefing the move is designed to help combat loneliness. "Last week, the government relaxed the rules on meeting outdoors so that groups of up to six people could gather, provided they are socially distant," he said. "We did so in the knowledge that transmission of the virus is much lower outdoors, so we could make this change in a safe way.
But there are still too many people, particularly those who live by themselves, who are lonely and struggling with being unable to see friends and family."
The new support bubbles apply to single adult households or single parents with children under 18.
"All those in a support bubble will be able to act as if they live in the same household, meaning they can spend time together inside each others' homes and do not need to stay two metres apart," he said.
"I want to stress that support bubbles must be exclusive, meaning you can't switch the household you are in a bubble with or connect with multiple households. And if any member of the support bubble develops symptoms, all members of the bubble will need to follow the normal advice on household isolation."
The approach does not apply in the other UK nations. People will be trusted to observe the rules.
It does not apply to grandparents who live together, people living in houses of multiple occupancy, such as flat shares, or to couples who already live together.
Those who are shielding cannot be advised to form a bubble. "Unfortunately, we cannot advise anyone who is shielding to form a support bubble at this stage, given their particular vulnerability to the virus," said Johnson. "However, I want to say I know how hard it is for those of you who are shielding, and we will say more next week about the arrangements that will be in place for you beyond the end of June."
Places of worship to open for individual prayer this weekend.
The Prime Minister also announced a new national "catch-up programme" for school pupils in England, after it was confirmed most children would not return to classrooms until September.
Johnson also confirmed non-essential shops can reopen on 15 June alongside outdoor zoos, safari parks and drive-in cinemas. "Because the risk of transmission is lower outdoors, we can open up some more outdoor attractions for people to enjoy this summer," said the Prime Ministry. "So from Monday, we will allow outdoor attractions where people can stay in their cars, such as safari parks and drive-in cinemas to open."
The Prime Minister's statement can be read by clicking here