Oxfordshire sets out urgent cycling and walking plans
These fast-track plans are the first part of a wider £2.9m of funding to be awarded to Oxfordshire County Council by Government
07 June 2020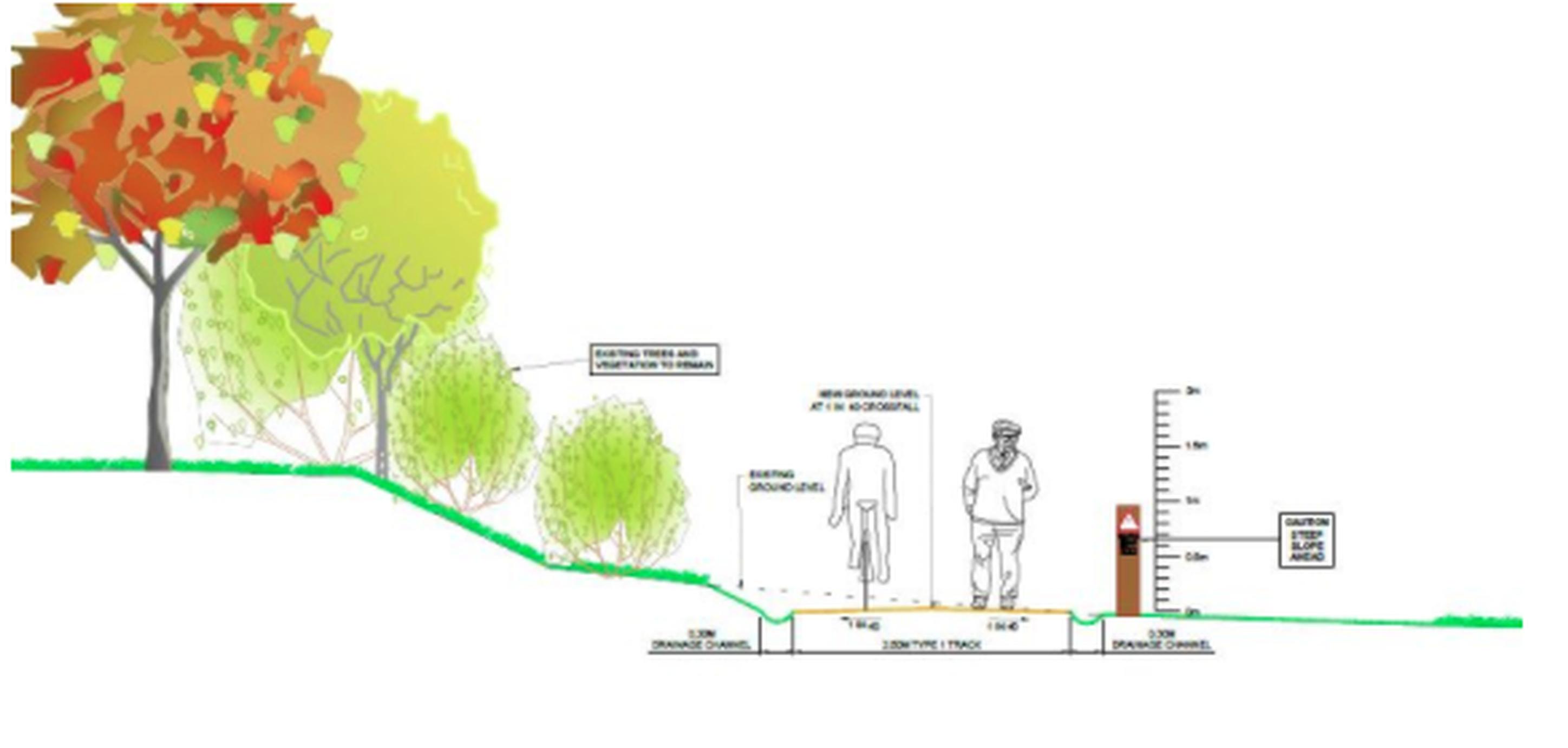 Cyclists and pedestrians will soon start to notice the benefit of urgent plans to spend £600,000 over the next eight weeks – helping them to travel safely while social distancing as Oxfordshire gradually emerges from lockdown and in to 'the new normal'.
These fast-track plans are the first part of a wider £2.9m of funding to be awarded to Oxfordshire County Council by Government to improve cycling infrastructure, parts of the roadwork network and footpaths as the nation responds to the COVID-19 pandemic.
The fast-track focus will be on:
Enhanced maintenance for paths and cycle routes

New cycle parking facilities across all districts and Oxford

Changing signal timings to prioritise pedestrians and cyclists

Restricting hours of loading/servicing in key city centre streets

Park & Ride upgrades with more room to park bikes

Freeing up routes for pedestrians only

Improved signage
The goal of this first investment is to address the short-term need to get people back to work, school, shopping and leisure by sustainable means and at a safe social distance. Central government required the county council to submit its bid the end of last week, so no time has been wasted.
Following a noticeable increase in levels of walking and cycling across the county during the pandemic, the plans will encourage more residents to choose active and sustainable alternatives to motor transport when they need to travel.
The second phase of funding will be awarded on the commitments in the first phase of funding. The £600,000 will be spent equally across the whole of Oxfordshire and will be based on some of the priorities identified in a recent survey of all 63 county councillors as to how the £2.9 million should be invested.
The second part of the sum worth £2.38 million will plan for longer-term transport upgrades and will look to address more of the specific steps county councillors outlined.
Projects under consideration in the second stage include bus gates in Oxford to prioritise bus travel through the city, more controlled parking zones as well as low traffic neighbourhoods. Across Oxfordshire towns and villages hope for 20mph speed limits, school streets, improved cycle paths and secure cycle parking which will all be considered.
These bold plans are aimed at making cycling, walking and public transport more accessible and will aim to increase road space for non-motor transport.
The funding comes as part of a £250 million Department for Transport nationwide Active Travel Fund, the first stage of a £2 billion investment for Britain's transport network.
These plans come amid a wider focus on green transport. Oxford County Council, Oxford City Council and bus companies Stagecoach and the Oxford Bus Company are also submitting a separate £50m bid to become Britain's first all-electric bus city.
In addition, the county council's Better Deal for Bus Users is a series of four bids to bring in on-demand bus services in rural areas around the county.
Areas served by the new buses could include a service linking villages in the Chilterns along the A4074, a replacement for a service to villages south of Didcot due to expire in 2022 and expanding a voluntary service currently running in Freeland and Hanborough in West Oxfordshire, possibly incorporating the Lower Windrush Valley Area.
Cllr Yvonne Constance, Cabinet Member for Environment said: 'This funding will allow Oxfordshire to build on the great enthusiasm we have seen from our residents for walking and cycling as well as the plans we already have to upgrade active travel amid growth across the county.
We have a series of bold plans including the implementation of school streets to make school journeys safer as well as an ambitious commitment to upgrading Oxfordshire's cycling and walking network.
'We have a real opportunity here to make a difference; we want to transform the way Oxfordshire residents travel and this funding will enable us to make our county into a place where many more journeys are made by cyclists, who feel safer, and pedestrians, who have improved paths, and where communities and the workplace are connected for a more sustainable future.
List of changes:
New cycle parking in all market towns and Oxford

Install dashed markings to inform of cycle lanes including symbols and signs.

Additional cycle parking to support Park & Pedal from Park & Ride sites.

Temporary traffic measures or restrictions to prioritise cyclists and pedestrians.

Additional grass cutting on cycle routes.

Cycle lane refresh - All existing routes where required.

Thornhill park and pedal - extra cycle racks.

Removing A boards from narrow high streets.

Additional cycle parking at Summertown, Headington and Cowley.

Improved cycle route signage on key routes.

Creation of additional road space for cyclists and pedestrians.

Changing signal timings to prioritise pedestrians and cyclists

Limiting hours of loading/servicing in certain city centre streets

Relocating bus stops for agreed social distancing (with bus companies).

Undertake additional grass cutting & vegetation clearance on cycle routes.
Science Vale Cycle Network Project
Work is aligned with existing schemes such as the building of the Science Vale Cycle Network Project (SVCN) Phase 1. The primary aim of the project is to improve routes for cyclists and pedestrians and to make cycling a more attractive choice. It adds a key layer to the Science Vale transport network to encourage sustainable travel across the area for users, who are going to benefit from improved facilities for many journeys, not just those to or from work.
The proposed cycle routes cover a geographic area of southern Oxfordshire including Didcot, Abingdon, Wantage, Milton Park, Culham Science Centre and Harwell Campus.
The overall project aims at improving and creating cycling provision within six key corridors, beginning with the Wantage to Harwell Campus 'Icknield Greenway' scheme.
In a first for Oxfordshire, the scheme will see glow in the dark products from i-glo in use on SVCN Route 3. Joanna Mellon, Project Sponsor, Major Transport Projects, Oxfordshire County Council, said: 'I have to say the i-glo discs look great on the new shared footway and are getting a lot of attention and positive feedback. My other project, the SVCN is also having positive feedback for the i-glos signs and FlexiPave. I hope we have started a trend in Oxfordshire and will make all its footpaths and cycle paths safer and more accessible for everyone.'