An open letter to the Secretary of State for Transport...
Join a new coalition supporting local authorities with road space reallocation in response to COVID-19
02 June 2020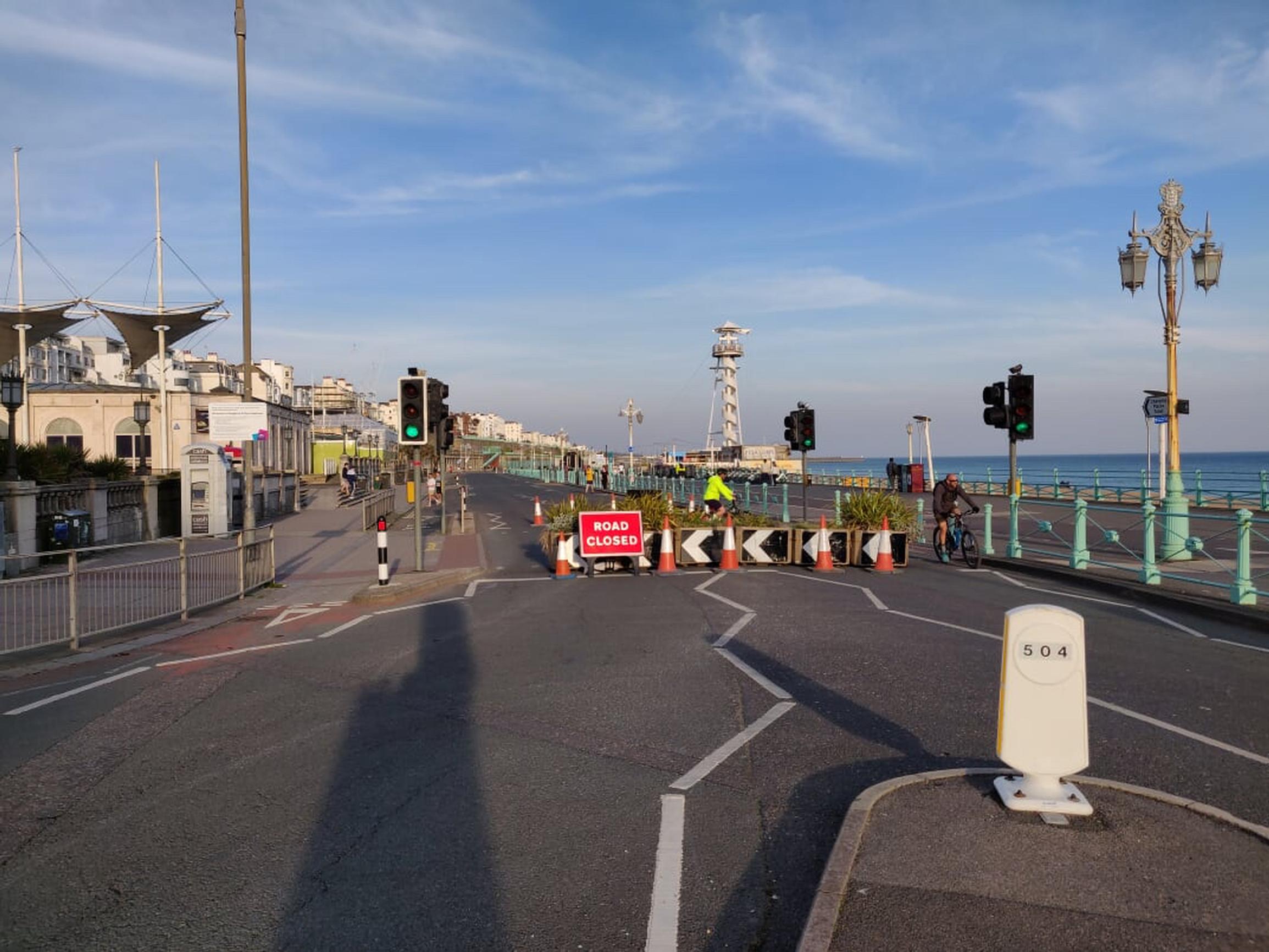 The DfT has allocated £250m to local authorities in England to 'cement cycling and walking habits'.
The funds will be released in two phases.
The first tranche of £45m will be released as soon as possible so that work can begin at pace on making space for physically distancing and walking, widening pavements, closing roads to through traffic and installing segregated cycle lanes.
Highway and traffic authorities have been told by the Transport Secretary to take measures to deliver 'transformative change' to their urban streets within an urgent timeframe.
If they don't, they could be in breach of Statutory Guidance.
Robert Huxford explored how local authorities could best respond in his contribution to last week's LTT online reader discussion (the session video can be viewed here).
An action arising out of that online session was to form an industry coalition and write to the Transport Minister in order to offer assistance with the production of guidance, as well as supporting local authorities in implementation, including many professionals who are currently furloughed.
The letter is published below, and if any other professionals wish to become signatories, please email Juliana.
Dear Mr Shapps,
As professionals in this field, we are keen to support your objectives to reallocate road space and achieve modal shift in urban areas in response to the COVID-19 situation and would like to make a proposal to support local authorities in this endeavour.
We welcome the publication of the Statutory Guidance on network management in response to COVID-19, and your assessment that this is a once in a generation opportunity to deliver a lasting transformative change in how we make short journeys in our towns and cities, to improve wellbeing, and address the problems of congestion, poor air quality and carbon emissions.
We note that the Statutory guidance calls for measures to be taken within weeks. We are concerned however that many highway authorities will not be in a position to respond owing to staff shortages, and the enormity of the task.
To aid the implementation of the requirements, we urge the Department for Transport to support the creation of a partnership between professionals, professional organisations and local government to produce urgent detailed technical guidance that all can benefit from.
Highway authorities are confronting common scenarios, and rather than each attempting to generate its own detailed design solutions, effort, time and costs will undoubtedly be saved by the production of detailed guidance in common.
A number of pioneering authorities have already developed rational and robust approaches to network planning and detailed measures in specific types of streets, and these could very beneficially be shared and built upon.
There are many professionals like us – engineers, urban designers, transport planners, landscape architects and more besides – who would gladly help in the production of guidance, as well as supporting local authorities in implementation, including many professionals who are currently furloughed.
The Statutory Guidance requires measures within weeks rather than months. To achieve this requires the provision of practical detailed guidance and support within days rather than weeks. As professionals working to a common purpose, we urge the DfT to support and aid us in the sharing of this necessary expertise, and would be delighted to work with your officials to this end.
We look forward to hearing from you and are ready, willing and indeed already working on the material that we are proposing you support.
Yours sincerely
Co-signatories to date…..
Kenneth Aitken, Chair, Institution of Civil Engineers Municipal Expert Panel
Colin Davis, Public Realm Information and Advice Network
Leo Hammond, Chair Urban Design Group
Sue James, Trees and Design Action Group
Robert Huxford, Director, Urban Design Group
Esther Kurland, Urban Design London
Chris Martin, Trustee, Living Streets
John Thomson, President, International Federation of Municipal Engineers
Lucy Marstrand-Taussig, Associate Member, All Party Parliamentary Group for Cycling & Walking
Richard Lewis, founder, ActivePlanning
John Dales, Director Urban Movement and LTT columnist
Phil Goodwin, Emeritus Professor of Transport Policy, UCL & UWE
David Nicholson, Director, Roads North, Transportation, EMEA, AECOM
Jonathan Flower, Transport Planner and researcher at the Centre for Transport and Society, UWE, Bristol
Dr Robert Davis, Chair, Road Danger Reduction Forum
Lesli Speers, Director, SK Transport Planning Ltd
Alison Holland, Projects and Partnerships, Brightkidz