Analysis of active travel social distancing compliance using video analytics
The analysis of social distancing and levels of compliance is a very powerful tool in such extraordinary circumstances
26 May 2020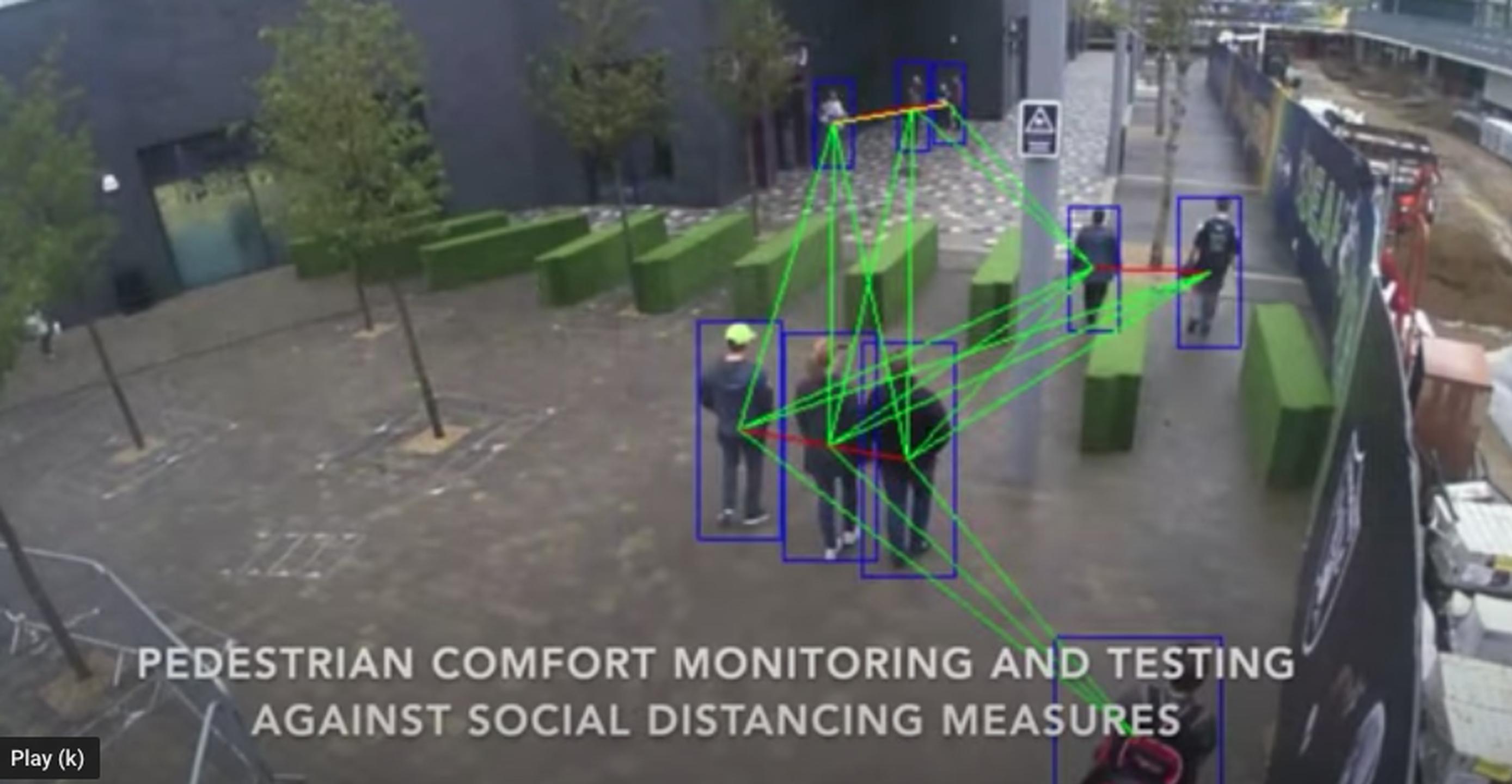 In partnership with our technology partners Vivacity Labs, Tracsis can provide analysis of social distancing between people moving on foot and by bicycle.
We achieve this while protecting personal identities using Artificial Intelligence analytics (AI) to process video footage collected using our own cameras or from other CCTV video feeds, if available.
Take a look at an overview of the analysis software in action in this 2-minute video below.
By processing any camera footage through our Path Tracing Portal, as well as the standard counts and trace line movements, we are able to extract instant social distancing data to analyse and study social distancing and levels of compliance.
This is a very powerful tool to utilise in such extraordinary circumstances.
Find out more online here, or email Tracis to discuss how the system works