Coronavirus deaths among London bus workers to be reviewed
Coronavirus: TfL commissions UCL to study COVID-19 infections and deaths
22 May 2020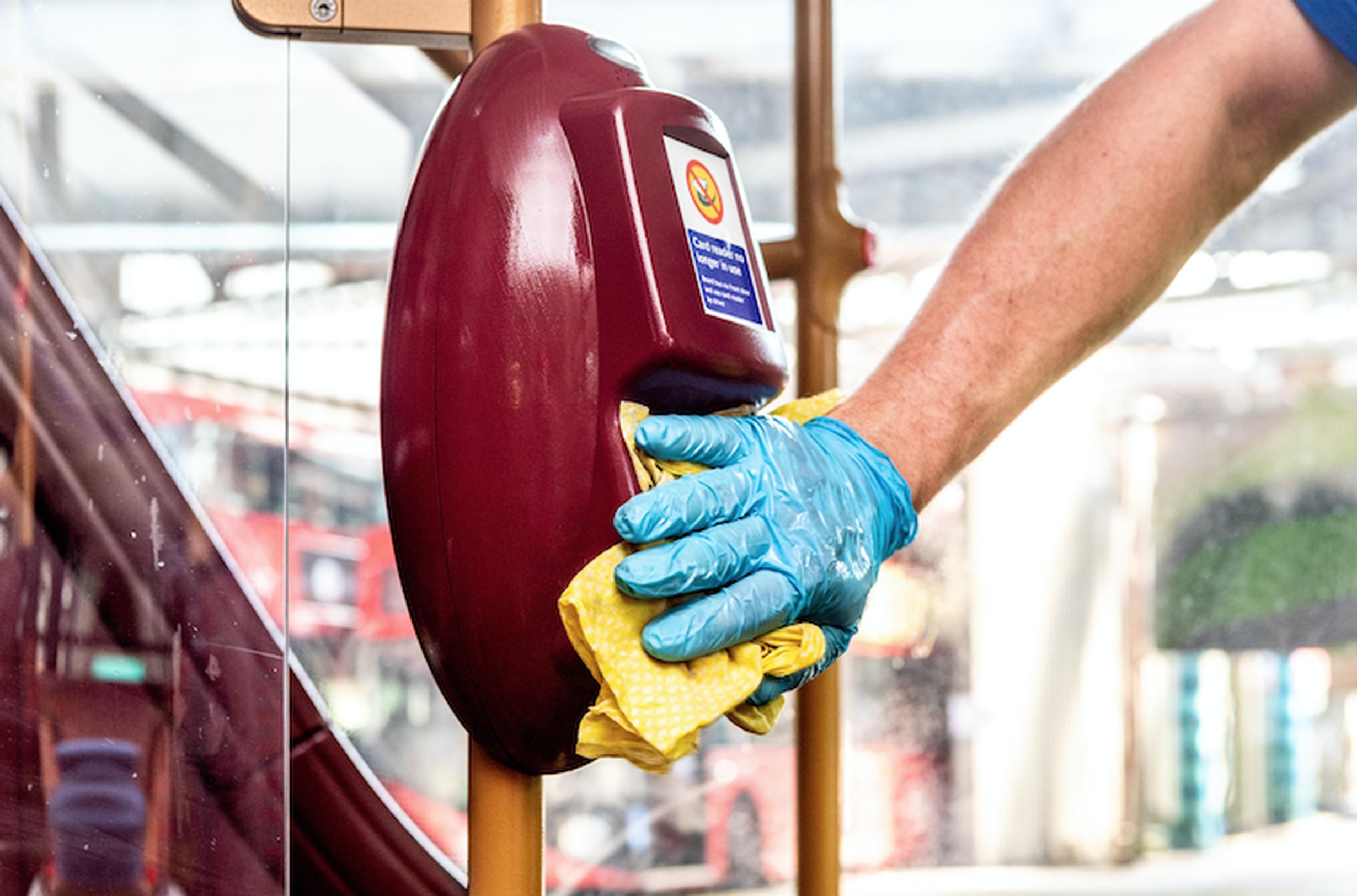 Transport for London (TfL) has asked University College London (UCL) Institute of Health Equity to provide independent advice as part of a forthcoming two-part study to better understand the pattern of coronavirus infections and deaths among London's bus workers.
The studies are being commissioned following the deaths of 33 colleagues, including 29 drivers, among bus operators within London. TfL said it wants to ensure that it is taking all possible measures to protect the health, safety and wellbeing of those working to keep the bus network moving.
The Mayor of London, Sadiq Khan, said: "The transport workers who have lost their lives during this pandemic are constantly in my thoughts, and it is with them in mind that I will continue to do absolutely everything I can to keep staff and passengers safe. TfL is seeking independent advice from UCL Institute of Health Equity to make sure we better understand the impact of coronavirus on our bus workers and to ensure we are taking every possible measure to protect our heroic staff. As the son of a bus driver, this is deeply personal to me."
The first part of the study, into which UCL Institute of Health Equity is providing advice, will review and advise on TfL's operational response during the pandemic. It will examine the range of measures that have been introduced to protect bus workers, including the rigorous cleaning regime in place across the network and social distancing measures for both members of staff and customers. This work will take place within a matter of weeks, enabling TfL to quickly undertake any improvements to current measures as necessary.
The UCL Institute of Health Equity was established in 2011 and is led by Professor Sir Michael Marmot who has led research groups on health inequalities for more than 40 years and chairs the Commission on Equity and Health Inequalities in the Americas. Professor Marmot said: "It is absolutely critical to understand the high level of coronavirus infection and deaths in London's bus drivers. They are among our key frontline workers who are keeping society functioning during this COVID-19 pandemic."
The second part of the study, which will be commissioned shortly, will examine the potential contribution that occupation exposure plays in differences in infection and death rates between London's frontline transport workers and the general London population, by adjusting for a range of risk factors including age, gender, ethnicity, economic status and non-occupational exposures. This will take around three to four months and will help inform recommendations on any additional measures that should be put in place to protect these key workers. The full scope of the study are still being finalised.
Lilli Matson, Chief Safety, Health & Environment Officer at TfL, said: "We are all deeply saddened that colleagues working in the transport industry have died as a result of the coronavirus pandemic. This is why we are working with UCL's Institute of Health Equity, so that we can better understand the pattern of deaths and sickness caused by the coronavirus and do all that we can to limit its impact.
"In order to keep our city as safe as we can, we continue to ask customers to stay at home unless they need to carry out an essential journey. If you must travel, we urge you to do so sustainably such as by walking or cycling where possible."