Hackney closes more streets to through-traffic
Coronavirus: Council uses Experimental Traffic Orders
22 May 2020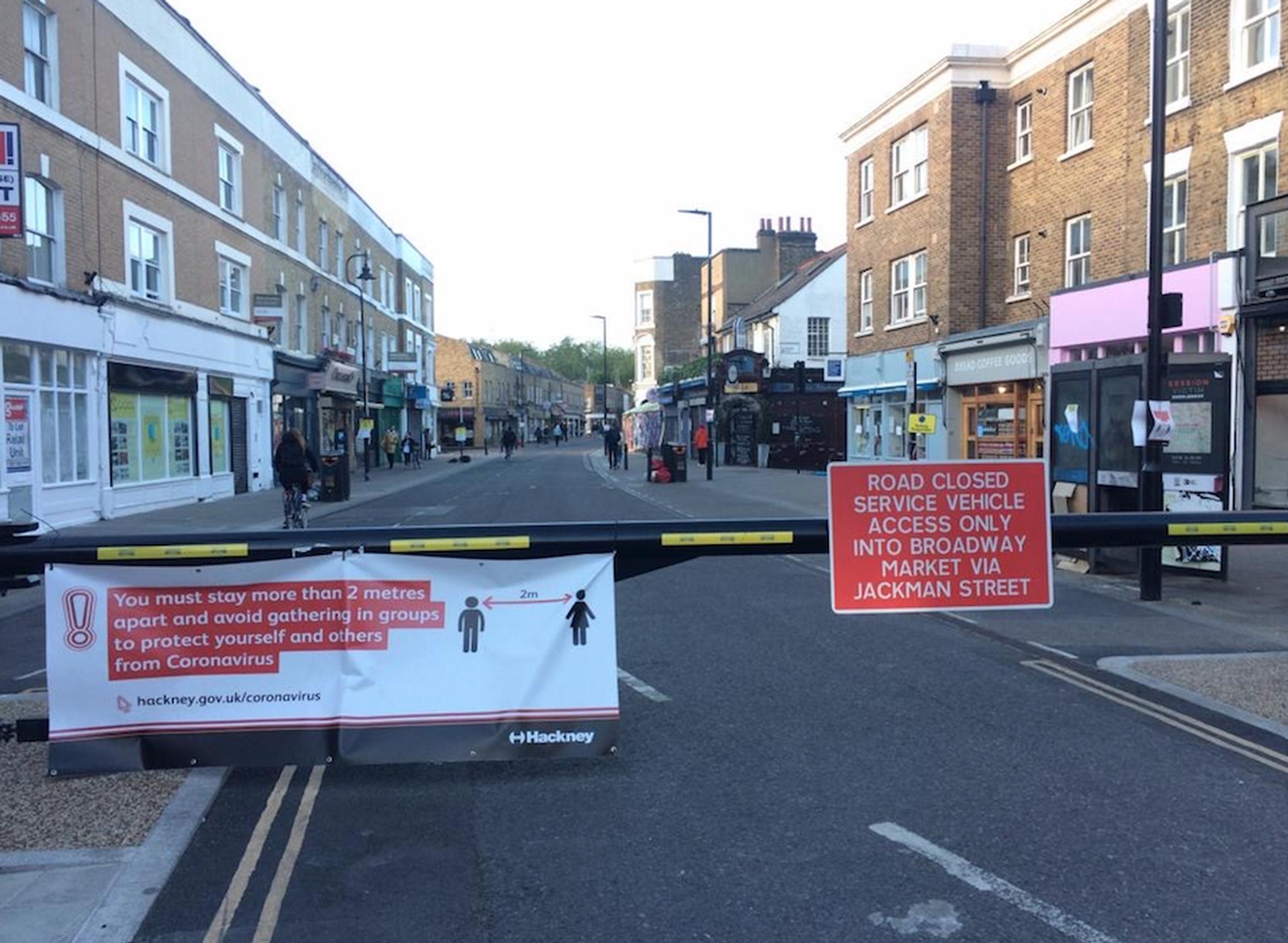 Three more streets in the London borough of Hackney are set to close to through-traffic to support people to walk and cycle more and improve opportunities for social distancing as public transport use decreases.
Ashenden Road in Homerton, Gore Road by Victoria Park and Ufton Road in De Beauvoir will all be closed to motor vehicle through-traffic.
With Government guidance clear that people should only use public transport if absolutely necessary, numbers of people walking and cycling, as well as the number of cars, are expected to increase across the capital.
The latest set of proposals are designed help to protect those walking and cycling from increasing levels of motor traffic, which have been found to be travelling at higher speeds.
In the coming weeks, the council plans to deliver further measures to protect pedestrians and cyclists from traffic, which will complement the existing 120-plus road closures in Hackney and Transport for London's recently announced Streetspace plan.
The latest set of closures are in addition to the council's temporary road closures at Broadway Market, pavement widening at seven key locations, and the closure at Barnabas Road, which is set to be introduced on 28 May.
The new modal filters, alongside the recently declared Barnabas Road closure, will be delivered under Experimental Traffic Orders, which will allow residents to feed back throughout their operation.
Cllr Jon Burke, Cabinet Member for Energy, Waste, Transport and Public Realm, said: "Hackney's high cycling rate and low levels of car ownership present both challenges and opportunities at a time in which fewer people will use public transport. That's why we're determined to reimagine our streets so people can safely walk and cycle.
"Reallocating road space to achieve better environmental, public health, and social outcomes is enshrined in the Hackney Transport Strategy. These latest proposals will not only improve road safety and opportunities for social distancing, but also deliver reduced planet-heating vehicle emissions and air quality improvements in a borough with one of the highest rates of premature deaths from air pollution in the country."