E-bikes: green alternative to car in rural and suburban areas, says study
21 May 2020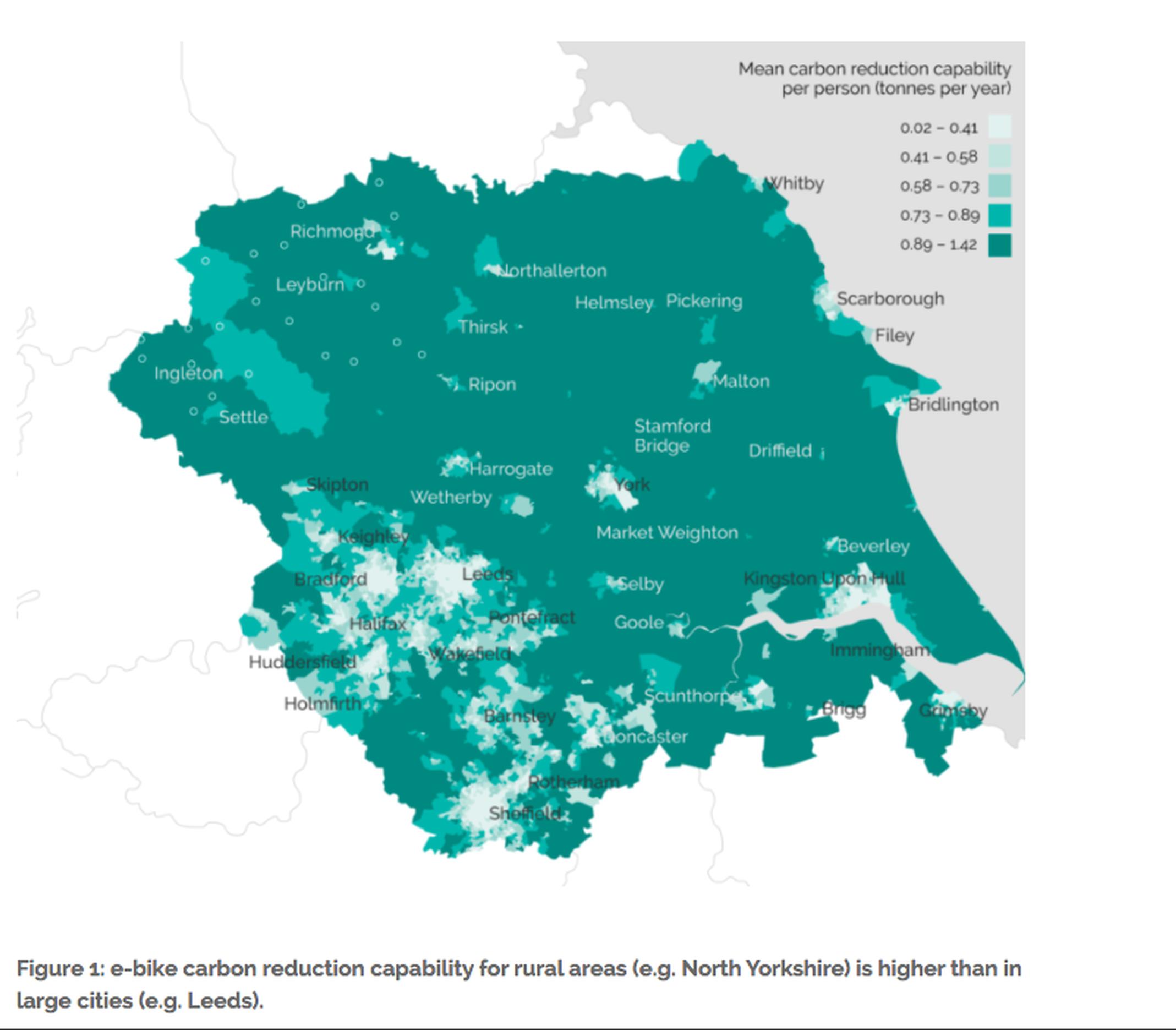 A recent study carried out by CREDS researchers (Centre for Research into Energy Demand Solutions) at the University of Leeds has found that e-bikes should be defined as a strategically important mode of transport within key transport policy initiatives developed in 2020.
E-bike use should, says the study, be incorporated into the UK Transport Decarbonisation Plan, local government place-based carbon reduction programmes, organisational travel plans and in post-Covid initiatives to avoid increased car-dependence.
There is great potential for e-bikes to offer solutions in rural areas, adds the study. 'We need to get out of the mind-set that only very short distance trips are possible by active modes. In Denmark they already know this. They are not just building cycle/e-bike lanes in cities, they are building routes from the city to the towns and villages. The highest e-bike carbon reduction capability is outside the central areas of cities.'
The study's key points are:
Electrically-assisted bicycles (e-bikes), if used to replace car travel, have the capability to cut car carbon dioxide (CO2) emissions in England by up to 50% (about 30 million tonnes per year).

The greatest opportunities are in rural and sub-urban settings: city dwellers already have many low-carbon travel options, so the greatest impact would be on encouraging use outside urban areas.

There is scope for e-bikes to help people who are most affected by rising transport costs.
The study team says: 'In this climate emergency we need to turn our thinking around. Policy makers need to move beyond the changes they think people would like and instead plan for a transport system which reduces its CO2 emissions as well as providing efficient, accessible mobility for all.
'E-bike use has the capability to halve car CO2 emissions and improve equity, so we need to explore how much change is possible and where e-bikes can be part of the solution.'