BetterPoints among new cohort to intelligent mobility accelerator
21 May 2020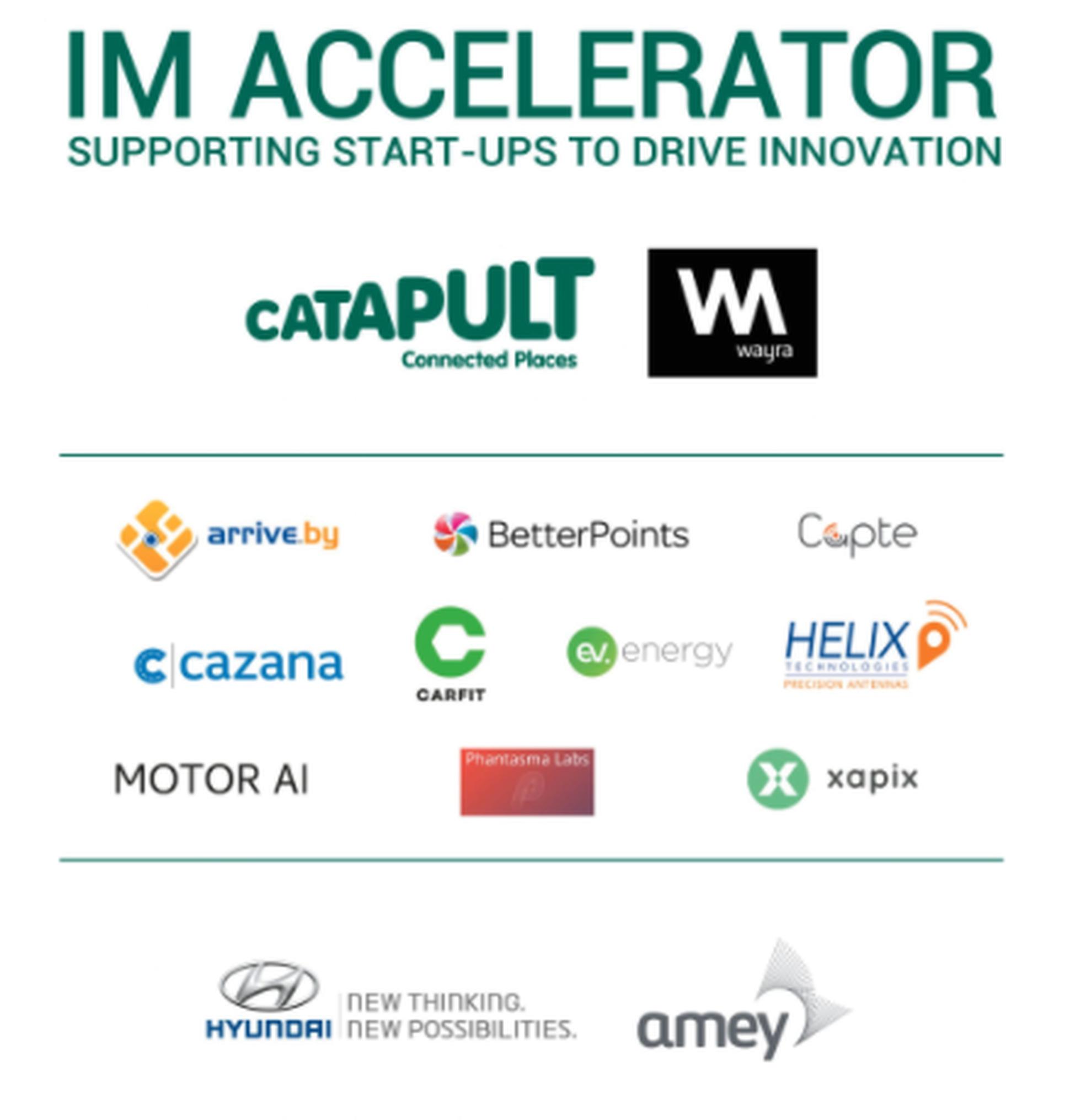 Behaviour change specialist BetterPoints has joined nine other start-up and scale-up companies in the 'Intelligent Mobility' accelerator, a partnership between Wayra UK/Telefonica, Hyundai and Amey and the Connected Places Catapult.
The accelerator programme supports the use of new and emerging technologies to move people and goods around the world in a way that is greener, safer and more efficient, and is designed to 'attract disruptive start-ups with high-growth potential into the UK transport industry, helping them grow into world-leading companies'.
Hear BetterPoints speak in the webinar 'Locking in positive behaviour change: forward to better' on May 27 @ 11.00
The new cohort includes:
Arrive.by – Cost-effective, highly scalable cloud-based fleet management system.

BetterPoints – Award-winning behavioural change technology company delivering highly effective evidence-led modal shift and sustainability incentive programmes for transport and mobility-related organisations, enterprises and cities globally.

Capte BV – An all in one IoT platform that includes hardware, software and connectivity to achieve the best out of vehicle fleets.

CARFIT – Developed technology that reads car vibration to understand their usage and self-diagnose maintenance needs.

Cazana – Big data and predictive analytics providing automotive insights for the future of vehicle ownership.

ev.energy – An AI-powered software platform that connects EVs, chargers, and power grids to intelligently manage EV charging. It delivers the cheapest, greenest energy possible, at home and on the go.

Helix Technologies – Designs and manufactures advance innovative satellite positioning antennas that are essential for tomorrow's driverless and autonomous world.

Motor AI – Level 4 autonomous driving system software based on cognitive neuroscience and ground-breaking research.

Phantasma Labs – Helps self-driving cars to understand humans better by focusing on the "edge cases" or scenarios that are difficult to predict.

XapiX – A data integration platform for the automotive, logistics and IoT industries.
BetterPoints was chosen, out of more than 150 applicants, for its evidence-led modal shift and sustainability incentive programmes for transport and mobility-related organisations, enterprises and cities across the globe.
Other successful applicants include businesses specialising in AI to improve electric vehicle charging, big data to solve public transport inefficiencies and technology for an autonomous transport infrastructure.
BetterPoints has been at the forefront of technology-led behaviour change since 2010. It combines technology with data, incentives and insights for effective, measurable behaviour change, many of which are transport-related campaigns.
Connected Places Catapult SME Development Director Alex Weedon said: 'We are excited to welcome such a diverse group of exciting businesses to the IM Accelerator. We had a large number of quality applications which allowed our judges to select a group which really represents the scope and ambition of the thriving SME and start-up community currently working on mobility in the UK.
'We're aiming to replicate the success that many of the SMEs that have already taken part on the accelerator have experienced, and we have a fantastic group of world-leading partners who will help us realise this.'
Bruno Moraes, Country Manager at Wayra UK, said: 'This programme is the first in the UK to cover all fields related to Intelligent Mobility, supporting data-driven solutions for the most crucial transport problems that we face. More than 150 start-ups and scale-ups applied to join the programme. From many different countries, those companies bring some of the most innovative solutions in the mobility space.
The success of this programme would not be possible without our world-class partners. We're very pleased to continue these partnerships with the launch of Cohort Four and we also look forward to developing business opportunities between Telefónica, our partners and the start-ups joining us now.'