People should wear facemasks on public transport, says Government
Coronavirus: New guidance on relaxing elements of lockdown will only apply in England
11 May 2020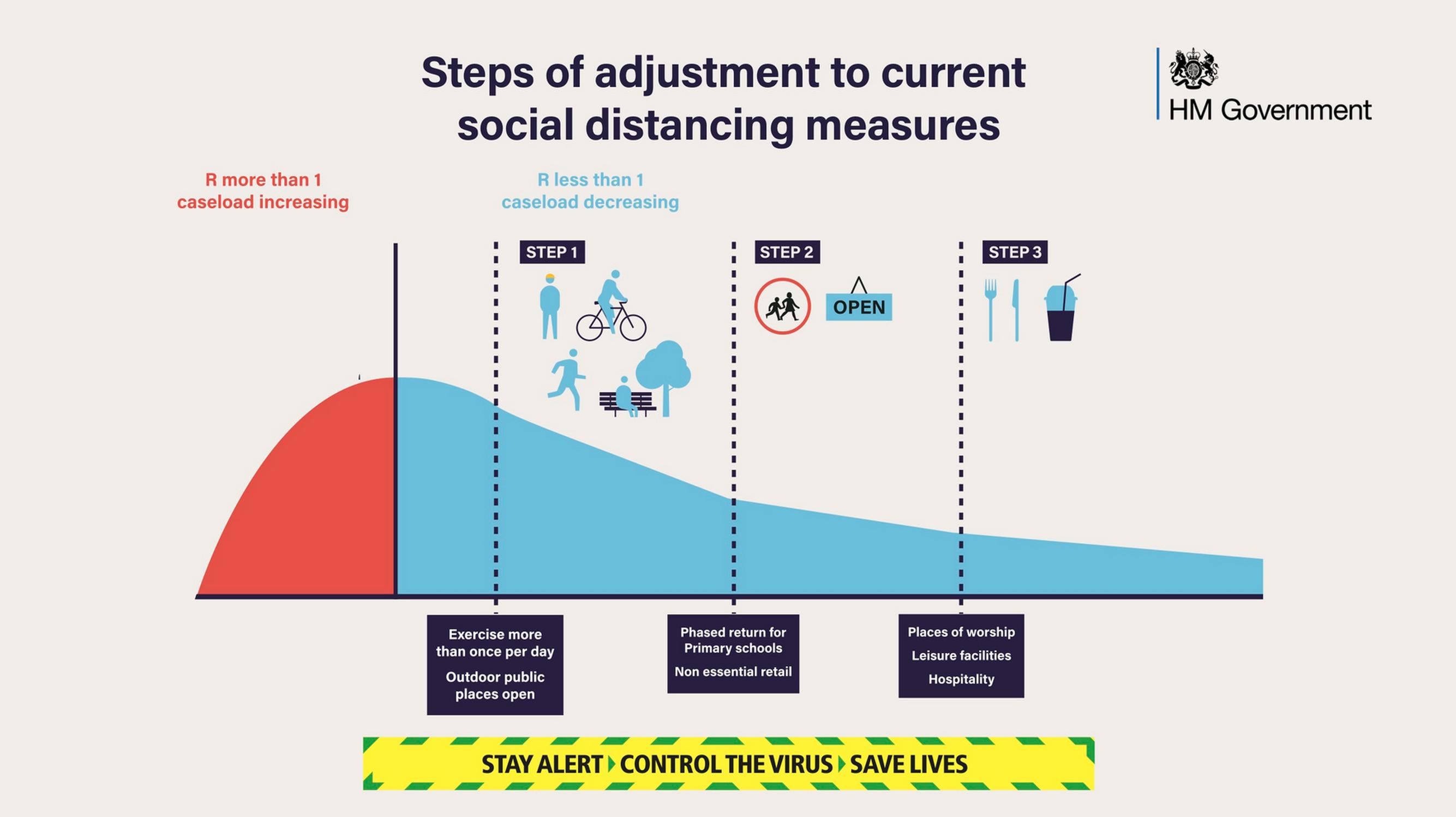 People in England are advised to wear face coverings on public transport in new guidance published by the Government. The advice is part of a raft of measures and guidelines designed to gradually lift the lockdown.
There is to be a limited relaxation of the lockdown. People will be allowed to meet one person from another household outside. From Wednesday, people in England will also be allowed to meet one person from outside their household as long as they stay outdoors and stay 2-metres apart, the advice says.
The Government has published a 50-page document setting out more details of a planned timetable for lifting COVID-19 restrictions announced by Prime Minister Boris Johnson on Sunday night.

In his address to the nation, the Prime Minister set out a three-stage plan:
Step 1: From Wednesday 13 May, workers who cannot work from home should travel to work if their workplace is open. The government also urges more vulnerable children to attend school if they are able to
Step 2: No earlier than 1 June, nurseries and primary schools will begin a phased return beginning with early years, reception, and years one and six. Some businesses can reopen and sporting events will be able to take place behind closed doors
Step 3: No earlier than 4 July, more businesses will be able to open –although some, which are crowded by design, will not be able to open. The aim is to reopen businesses such as hairdressers and beauty salons
All the dates could be delayed if not enough progress is made in tackling the virus, and restrictions could be reintroduced, the guidance states.
Scotland, Wales and Northern Ireland have their own powers over the lockdown and have not lifted measures to the same extent. While the UK Government is now asking people to "Stay Aware", the executives in Scotland, Wales and Northern Ireland are sticking to the "Stay at Home" message that shaped the initial phase of lockdown. This means that the UK Government's advice, in effect, only covers England.
The document suggests face coverings for enclosed spaces where social distancing is not always possible. The guidance makes clear that a face covering is not the same as facemasks, such as those worn by healthcare workers. This brings the UK Government's advice into line with that of the governments in Scotland and Northern Ireland.
"As more people return to work, there will be more movement outside people's immediate household," the guidance says. "This increased mobility means the government is now advising that people should aim to wear a face covering in enclosed spaces where social distancing is not always possible and they come into contact with others that they do not normally meet, for example on public transport or in some shops."
SAGE, the government's group of scientific advisers, says the risk of infection outside is significantly lower than inside, according to the document.
People in England can now drive to any outdoor open space in the country, but not to other UK nations.
Garden centres will be able to reopen this week with distancing measures in place. The government's ambition is for all primary school children in England to return to school for a month before the summer.
Team sports should not be played, but people can exercise with up to one person from outside their household.
It is likely that the government will continue to advise people who are clinically extremely vulnerable to continue to shield beyond June. Healthy people aged 70 and over should take particular care to minimise contact with others, even if they have not been advised to shield by the NHS.
Clothes should be washed regularly if people work with others outside of their household. Doors and windows should be left open in places where people from different households come into contact.
The advice says that there needs to be a rapid re-engineering of government structures and institutions to deal with COVID-19.
Fines for those who do not follow the rules in England will increase from £60 to £100 from Wednesday, with maximum total penalties for repeat offenders of £3,200.