Payments in transit: how transport technology is developing
13 May 2020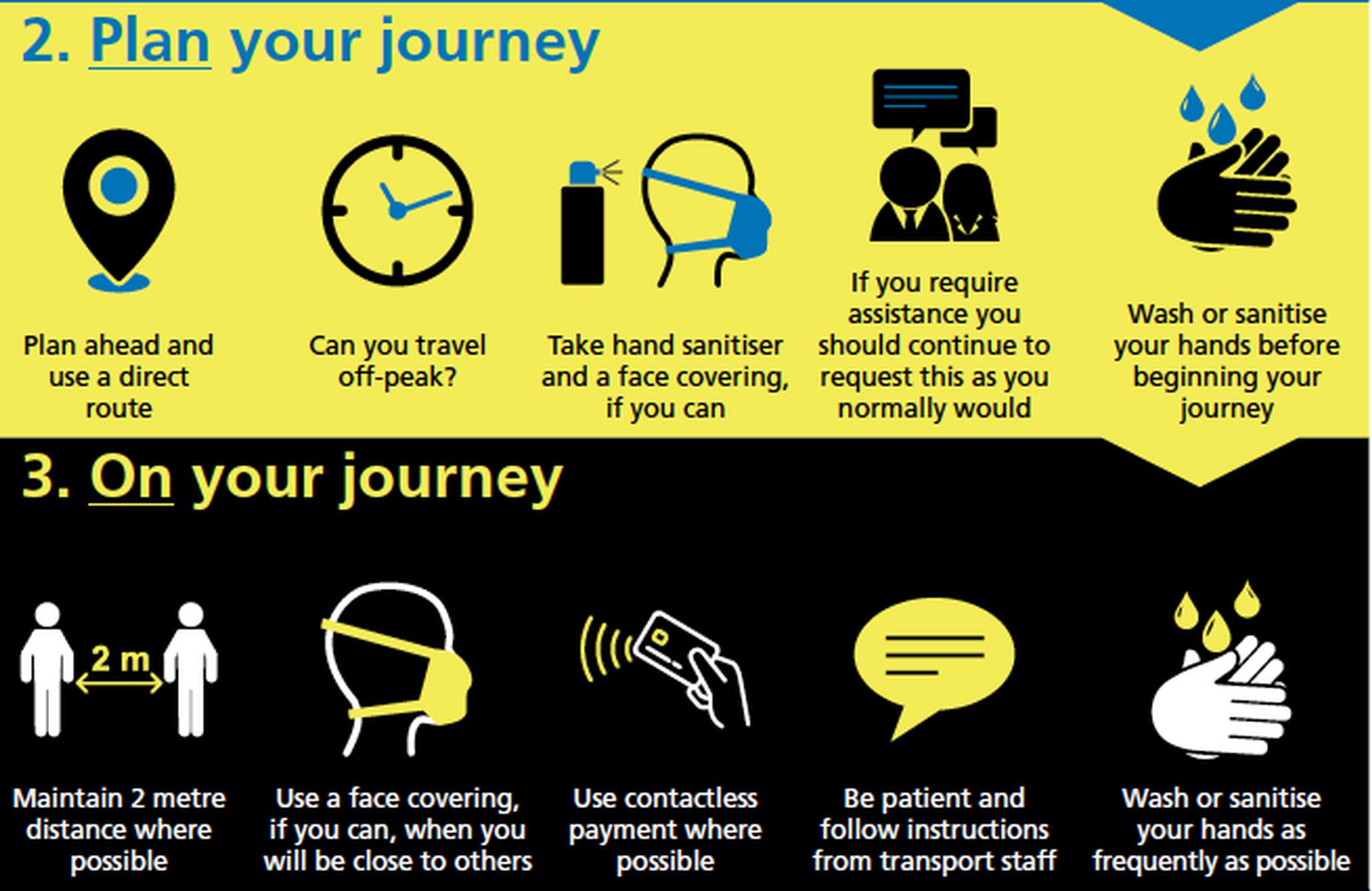 All around the world transit systems are having to embrace and adapt to an incoming cashless society, in which cards and alternative payment methods become the new norm, especially as physical distancing and concerns around cash handling take centre stage. The ways in which these changes will affect transit systems, and how those changes will affect consumers, are far reaching.
TX spoke to Venceslas Cartier, Global Head of Transportation and Smart Mobility at Ingenico Enterprise Retail, to get his expert opinion on what we can expect, and how Ingenico terminals are paving the way for a faster, smoother transit experience for everyone.
How are payments trends evolving across the global transport industry?
Payment trends in the transport industry have evolved rapidly in the last 10 years, we've moved from cash to payment cards like London's oyster cards, and we're starting to see wider acceptance of tap and pay. As payments develop and consumers increasingly demand a frictionless experience, transit systems worldwide are upgrading their infrastructure to accept bankcards as new forms of entry, including digitised versions on smartphones or IOT devices. This is to enable transit customers, whether daily commuters, tourists or business travelers, to begin their journey by simply tapping in with a Visa, MasterCard or equivalent bankcard. As businesses develop to meet consumer demand for cheaper travel with solutions such as split ticketing and comparison websites, in-app payments have also become fundamental to these companies' operations.
How are these new developments helping the travel industry?
Consumers are drawn to the most friction-free processes available that will allow them to go about their days as seamlessly as possible. As such, it's in merchants' interests to adapt to consumer wishes, enabling them to attract them with a positive customer experience.
Offering digitised tickets and accepting contactless payments eliminates the need for travelers to wait in line to buy a closed loop transit card or ticket and massively improves operational efficiencies for the transit operator. It also transforms the often-stressful travel experience by ensuring quick entry to the transit system without needing a specialist transit card, thereby increasing ridership volumes, and reducing the overhead expense of issuing cards.
With consumer trends moving towards totally electronic wallets, the digitisation of payment methods, travel tickets and rail cards is now part and parcel of keeping up with consumer demand.
Also read about payments and the future of integrated transport
Can you tell us a bit more about the technology behind some of these new developments and where this has been rolled out across the world?
Ingenico has collaborated for several years with international integrators and ticketing platform providers, and rolled out its first Open Payment solutions at global level in 2015. Relying on Ingenico retail contactless terminals, transport operators in the early adopting cities were able to deploy the first Open Payment "Fixed Fare" solutions before migrating their platforms to solutions managing variable fares.
Ingenico's terminals have demonstrated their ability to be integrated both in validators onboard vehicles such as busses and trams, and in metro gates. Cities including Kiev, Milan, Bratislava, ?wiebodzice, Rybnik, Taiwan, Rio, and Rome have all adopted these solutions. And, following the acquisition of a local solution, Ingenico also supplies its payment gateway in Spain for the city of Madrid.
Most recently, Ingenico launched its new Open Payments solution OP2GO, improving the speed and reliability of public transport services, reducing fare collection costs in some cases by over 30%. OP2GO was recently implemented by a large transport authority in North America, and we will soon be announcing a roll out across major European cities too.
What do transport operators need to know about travel payment technology?
When looking to implement a new payment system, travel operators should focus on function and integration. The technology should allow consumers to use either a bankcard, smartphone or IOT device, or a transit card for entry, to keep up with customer demand. To reduce logistical issues, it should also be quick and easy to integrate into validators and turnstiles.
It's also important to consider whether the solution is interoperable with all payment and transit schemes, and compliant with transportation standards and payments protocols. This sounds complicated – and it can be – but only to those not well versed in these matters. Getting in touch with a travel payments expert will help you clear up any queries.
How do you see the future of transportation?
Mobility as a Service (MaaS) is the end goal that many transport professionals have in their sights, making it easy and frictionless for people to get from their front doors to end destinations. This should be regardless of how many types of transportation they need to use, or other services that they may need to pay for along that journey, such as parking.
The integration of different transport services within a single mobility offering is a key issue for consumers, amplified in recent years due to increasing concerns over emissions, congestion, and a need for mobility solutions that are cost-effective and convenient. The concept aims at increasing public transport ridership and reducing traffic on the road, thereby enhancing the quality of life for citizens.
What role will payments, and in particular Ingenico, play in delivering the future of MaaS?
As one of the leading global payment experts on the market, Ingenico is looking at the full value chain for each element needed to support such seamless journeys – terminals, gateways, acquiring, customer experience, technology providers, PCI expertise, cost of adoption, security and rules – not forgetting political pressure to launch quickly.
In parallel with the deployment of our new open payment solution, OP2GO, which will reinforce existing infrastructure with the potential to combine contactless transit and payment card acceptance, we are now exploring projects that will demonstrate ingenuity thanks to our payment omnichannel approach. The first MaaS pilots deployed in Europe, including Whim in Helsinki, Birmingham, Vienna and Antwerp, all outline what may be possible for the future of transportation and smart mobility - but we should note that MaaS is still only in its infancy. As a new player, Ingenico is investigating the market, and developing technical and sales cooperation with transport solution providers, banks and payment schemes.
Ingenico is also exploring the future of payment with new technologies, working with (and possibly financing) innovations such voice commerce for mobile ticketing, mobile on-boarding for enrolment process automation, AI, RPA (Robotic Process Automation) and 'tap and connect' for loyalty programmes.
At Ingenico we have over twenty years' experience as a trusted expert in the payments industry and a range of top solutions we can offer your travel business. To find out more about how we can help, visit: www.ingenico.co.uk/omnichannel.
By Venceslas Cartier, Global Head of Transportation and Smart Mobility at Ingenico Enterprise Retail