Londoners should continue working from home, says TfL
Coronavirus: Employers urged to help their staff avoid travelling at the busiest times of day
12 May 2020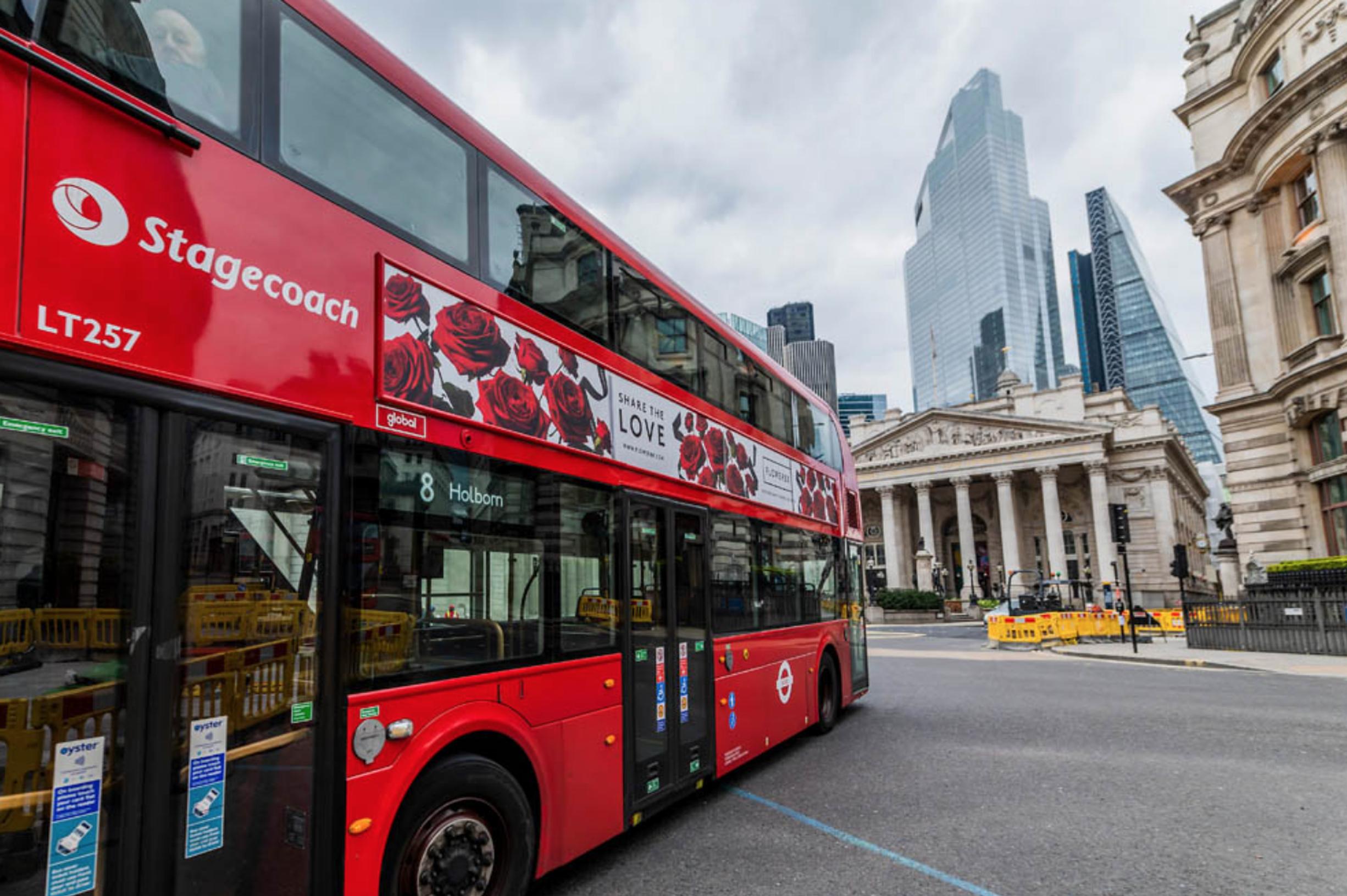 Transport for London (TfL) has set out a plan to help Londoners who need to travel do so safely, following the Government's announcement of an outline roadmap for the next period of managing the coronavirus pandemic.
TfL said its plan would require significant changes to the way in which people travel in London. The national requirement to maintain a 2-metre distance between passengers wherever possible means public transport will operate very differently to before the pandemic.
Face coverings should be used and there will be rigorous cleaning regimes, hand sanitiser points and operational changes at stations.
TfL has been able to operate up to 60% of Tube services and more than 80% of bus services during the crisis to support essential journeys. This is while managing the impact of the virus on the transport workforce with staff ill, shielding or self-isolating.
In keeping with plans on the national rail network, TfL is working to gradually build up service levels to where they were before the pandemic and will return the number of buses and trains running to as close to 100% as soon as possible. TfL said it is working with staff and the trade unions with the intention of, by 18 May, increasing service levels to around 85% on the bus network, at least 70% on the Tube and London Overground (in line with national rail services), 80% on the Docklands Light Railway (DLR) and a full service on TfL Rail.
London Underground is aiming to restore the Circle Line and to re-open some of the 37 stations that have been closed for several weeks. However, some stations will stay closed for now so that staff can be deployed to help manage any congestion at busier stations. Some stations with lift-only access may need to remain closed as social distancing is not possible.
TfL said increasing service provision, this does not mean a return to the transport network that existed before the crisis. The national requirement to maintain 2-metre social distancing wherever possible means that TfL will only be able to carry around 13-15% of the normal number of passengers on the Tube and bus networks even when 100% of services are operating once again over time.
The Mayor of London, Sadiq Khan, said: "Coronavirus has had a profound impact on public transport in London and will continue to do so long into the future. All public transport providers face huge challenges around social distancing - with the number of passengers TfL can safely accommodate on Tubes and buses reduced by over 85%."
TfL said the travel demand challenge far outstrips the challenge experienced during the 2012 Olympic games. During that period it was necessary to reduce normal travel demand by 20% to keep travel safe. Now, demand will have to be reduced by more than 85% compared to normal to enable social distancing to be maintained wherever possible.
Even with only 5% of journeys currently being made on the Tube, there are certain times and locations where social distancing is already very difficult. The challenge in managing social distancing will become greater as, over time, more people who cannot work from home return to using the network.
To support the higher levels of walking and cycling that will be needed and support social distancing on streets, the Mayor of London and TfL have begun the 'London Streetspace' programme. Working with London's boroughs, this aims to rapidly transform London's streets to accommodate a possible ten-fold increase in cycling and five-fold increase in walking as lockdown restrictions are eased.
Streetspace includes the rapid construction of a strategic cycling network, using temporary materials, including new routes aimed at reducing crowding on underground and train lines and on busy bus corridors. Work to widen footways in town centres across London and to reduce traffic on residential streets is also underway.
TfL is also introducing a range of further measures. Hand sanitiser points will start to be introduced across the transport network over the coming weeks, with points to be installed at every Tube and TfL rail station. They will also be installed in all bus stations and the Victoria Coach Station, and at TfL River Piers, the Woolwich Ferry, Emirates Air Line and at all London Overground and DLR stations where it's safe and secure to do so. The rigorous cleaning regime for buses, trains and stations will continue.
All taxi and private hire companies and drivers are being asked by TfL to put protective measures in place including ensuring face coverings are worn by drivers.
Londoners are being asked to play their part in the national effort against the virus and will be asked to wear facial coverings whenever travelling on public transport or by taxi or private hire vehicle. This could help reduce the rate of infection. TfL front line staff, cleaners, and London's bus drivers will also be offered face masks, starting from today, should they wish to use them.
TfL said it has introduced an enhanced cleaning regime on its network earlier this year. This includes additional hospital-grade cleaning substances that kill viruses and bacteria on contact, new anti-viral disinfectant that protects for up to 30 days, key interchanges being cleaned more frequently including during the day and all regular 'touch point' areas on buses, such as poles and doors being wiped down with a strong disinfectant every day.
Mike Brown MVO, London's Transport Commissioner, said: "We need the help of all Londoners in this next period. Like everyone else, we want to see London and the country back moving and working again, safely and sustainably as soon as possible. However, we will not be returning to the transport network that existed before the virus. As the government has set out, the advice is that people should – for now – continue to work from home where they can and avoid public transport wherever possible."
With 80% of TfL's income coming from fares and commercial revenue, the pandemic has had a devastating impact on the organisation's finances. TfL is in discussion with Government about support to ensure the transport network can play its full part in restarting London and the UK's economy.