Prime Minister sketches out a road map to recovery
Coronavirus: Boris Johnson advises people to avoid public transport and either drive, walk or cycle
11 May 2020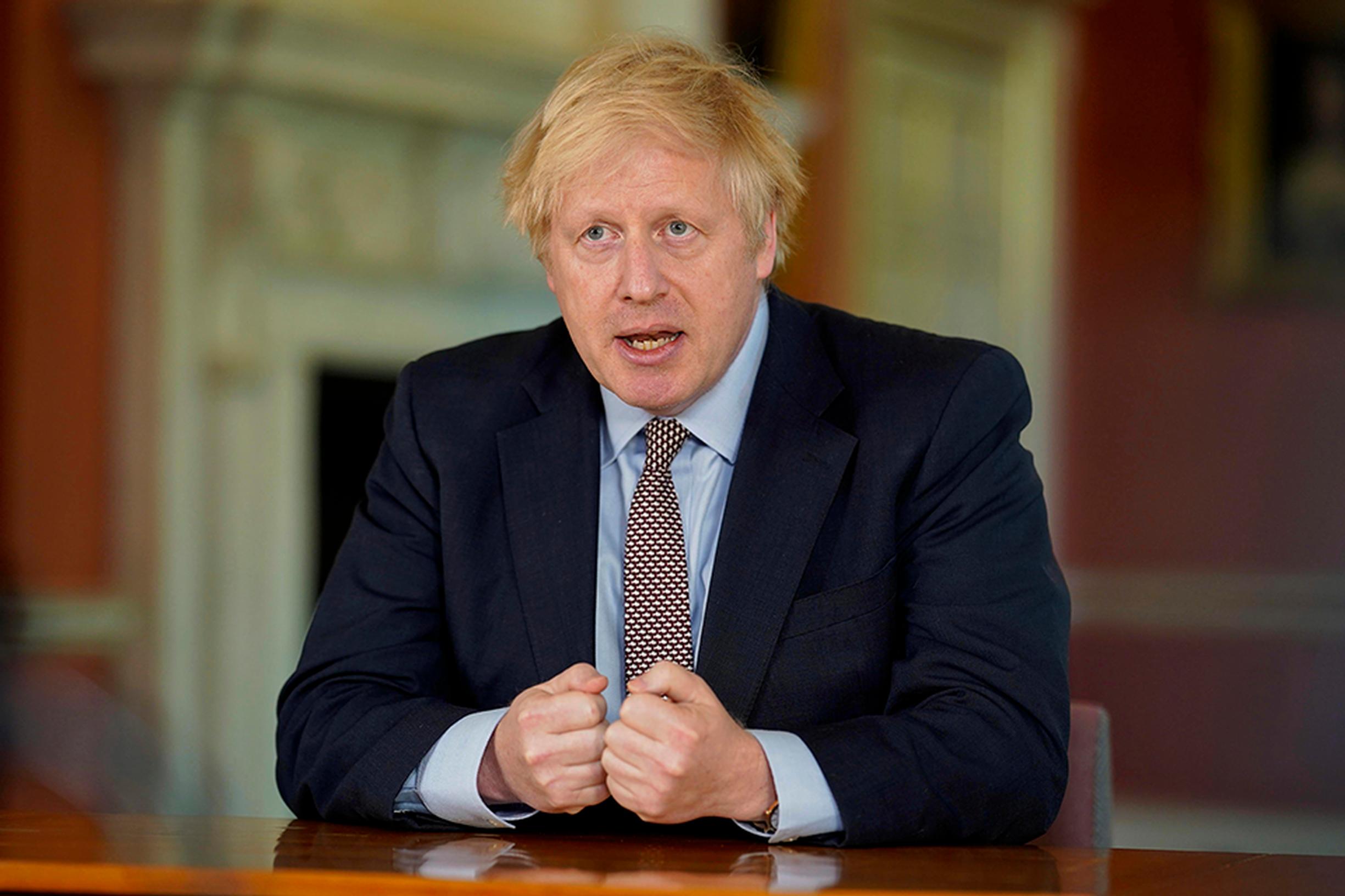 There will be no immediate end to lockdown in Britain, Prime Minister Boris Johnson said in an address to the nation on Sunday evening."This is not the time simply to end the lockdown," Johnson said.
In a 14-minute long recorded statement filmed by 10 Downing Street, Johnson outlined what he called a "conditional plan" to gradually ease some of measures that have shut down much of the economy for the past seven weeks. Johnson said: "I want to provide tonight, for you, the shape of a plan to address both fears. Both to beat the virus and provide the first sketch of a road map for reopening society."
The government is replacing its main "Stay at home" slogan with "Stay alert". However, the leaders of Scotland, Wales, and Northern Ireland said they were sticking with the existing "Stay at home" message.
In a key statement for the transport sector, the Prime Minister said people who could not work from home should return to their workplaces if these have been made "COVID-secure". The Prime Minister said workers should avoid public transport because of the need to maintain social distancing. Instead, they should drive or, preferably, cycle or walk to work.
To watch the video click here
"When I look at where we are tonight, we have the 'R' below one, between 0.5 and 0.9 – but potentially only just below one. And though we have made progress in satisfying at least some of the conditions I have given. We have by no means fulfilled all of them. And so no, this is not the time simply to end the lockdown this week."
Johnson said the government would launch a new COVID Alert System run by a new Joint Biosecurity Centre. The COVID Alert Level will be determined primarily by the 'R' number and the number of coronavirus cases.
"We must make sure that any measures we take do not force the reproduction rate of the disease, the 'R', back up over one, so that we have the kind of exponential growth we were facing a few weeks ago," he said. "To chart our progress and to avoid going back to square one, we are establishing a new COVID Alert System run by a new Joint Biosecurity Centre. And that COVID Alert Level will be determined primarily by 'R' and the number of coronavirus cases."
There will be five alert levels. Level One means the disease is no longer present in Britain and Level Five is the most critical and be used to flag the risk in different areas, allowing the government to tighten restrictions where necessary.
Johnson said that anyone who cannot work from home, such as those in the construction and manufacturing sectors, should be encouraged to return to their workplaces. Johnson urged those returning to commuting to consider cycling, walking or driving to work instead.
The requirement for buses, trains and underground rail services to maintain social distancing rules means they will only be able to carry vastly reduced passenger numbers, with public transport capacity expected to drop by around 90%.
"We said that you should work from home if you can, and only go to work if you must," he said. We now need to stress that anyone who can't work from home, for instance those in construction or manufacturing, should be actively encouraged to go to work. And we want it to be safe for you to get to work. So you should avoid public transport if at all possible because we must and will maintain social distancing, and capacity will therefore be limited.
"So work from home if you can, but you should go to work if you can't work from home. To ensure you are safe at work we have been working to establish new guidance for employers to make workplaces COVID-secure. When you do go to work, if possible do so by car or even better by walking or bicycle. But just as with workplaces, public transport operators will also be following COVID-secure standards."
The Prime Minister said that from Wednesday people would be allowed to exercise more. "From this Wednesday," he said, "we want to encourage people to take more and even unlimited amounts of outdoor exercise. You can sit in the sun in your local park, you can drive to other destinations, you can even play sports but only with members of your own household. You must obey the rules on social distancing and to enforce those rules we will increase the fines for the small minority who break them."
From June children might be able to go back to school in June, beginning with the youngest and oldest year groups at primary schools. He said: "In step two, at the earliest by June 1, after half term we believe we may be in a position to begin the phased reopening of shops and to get primary pupils back into schools, in stages, beginning with reception, Year 1 and Year 6. Other year classes in secondary schools are not expected to return to school before the summer holidays. "Our ambition is that secondary pupils facing exams next year will get at least some time with their teachers before the holidays. And we will shortly be setting out detailed guidance on how to make it work in schools and shops and on transport."
June might also see the start of the phased reopening of shops. If the numbers on infection rates support it, Johnson said July could see the re-opening of some of the hospitality industry and other public places, provided they enforce social distancing.
"Throughout this period of the next two months we will be driven not by mere hope or economic necessity. We are going to be driven by the science, the data and public health," said Johnson. "And I must stress again that all of this is conditional, it all depends on a series of big Ifs. It depends on all of us – the entire country – to follow the advice, to observe social distancing, and to keep that 'R' down."
To prevent re-infection from abroad, Johnson announced an intention to impose quarantine on people coming into this country by air. However, quarantine measures will not apply to people travelling from either Ireland or France. A joint statement issued following a conversation between Johnson and French President Emmanuel Macron said no quarantine measures would apply to travellers coming from France for now.
The Prime Minister paid tribute to the bravery and hard work of our NHS staff, care workers, scientists developing vaccines and raft of other key workers including, the police, bus drivers, train drivers, pharmacists, supermarket workers, road hauliers, bin collectors, cleaners, security guards, postal workers and teachers and a thousand more.
Johnson said: "We have a route, and we have a plan, and everyone in government has the all-consuming pressure and challenge to save lives, restore livelihoods and gradually restore the freedoms that we need."
The Prime Minister said that he would set out more details in Parliament on Monday and take questions from the public in the evening. The Government will also publish 50 pages of detailed guidance on Monday.
The government's guidance can be seen by clicking here