A cautious road map back to normal life seems to be taking shape
Coronavirus: UK's First Ministers urge PM Boris Johnson to map out a cautious road back to normal life
08 May 2020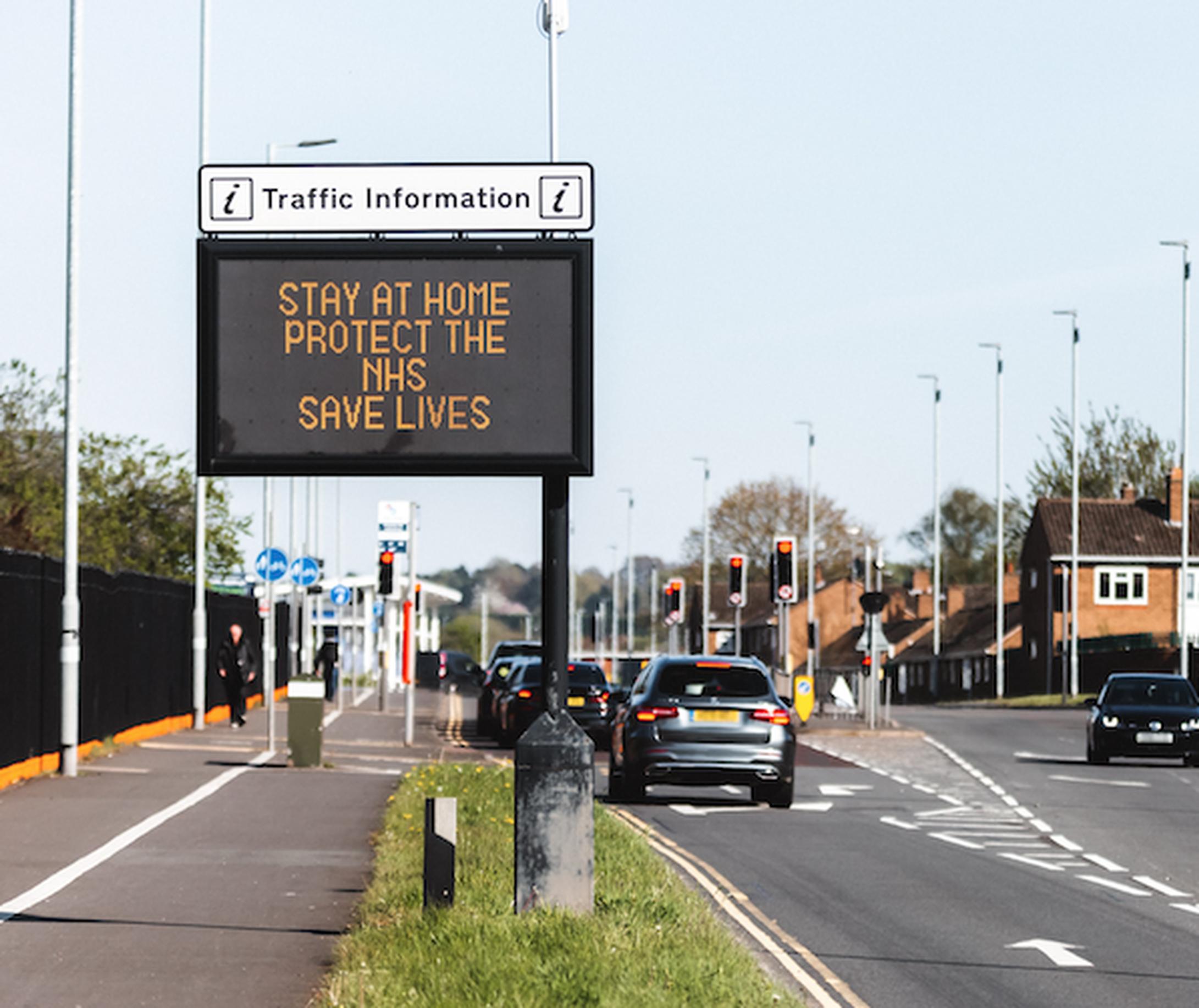 Prime Minister Boris Johnson will use a live TV broadcast on Sunday to set out his plan to begin easing the UK lockdown that he initiated on 23 March. Following feedback from the First Ministers of the devolved assemblies, the signs are that any changes adopted will be light touch and mark the start of what will only be a gradual return to normality.
Since the Prime Minister told the House of Commons on Wednesday that he wanted to see some measures to ease lockdown introduced on Monday, several newspapers were referring to 11 May in terms such as 'End of lockdown" (Daily Mirror) and "Happy Monday" (The Sun). There has also been media speculation that the key "Stay at home" slogan, used by the Government throughout the lockdown, is to be phased out.
This has led the Welsh and Scottish governments suggested No 10 had sent "mixed messages" about the lockdown. Ministers have spent the VE Day Bank Holiday saying that people should not expect big changes to the coronavirus lockdown in Boris Johnson's speech to the nation on Sunday.
During today's 10 Downing Street briefing Environment Secretary George Eustice also urged the public to abide by the current measures over the weekend. Earlier in the day, when speaking on the BBC, Culture Secretary Oliver Dowden said the PM's speech would cautiously begin to look to the future, with only limited amendments to restrictions being made. On Sunday, what the prime minister will do is set out the road map ahead," said Dowden. "So we can start to look to the future, but we'll have to do so in a very tentative and cautious way. People should not expect big changes from the prime minister on Sunday.
"But what they should expect, and this is what people have been asking for some time, tell us where we're going. Give us a road map ahead. And that is what the prime minister will do. The worst thing that could happen is that after the huge effort we've all put in. We don't want to have a second peak that overwhelms the NHS."
The total number of people that have died with coronavirus in hospitals, care homes and the wider community in the UK is 31,241, the latest figures show.
There appears to be a concerted effort to ensure that the common approach so far adopted by the UK and devolved governments is maintained. Consistent messaging and implementation is important because the executives in Scotland, Wales and Northern Ireland each have the power to make their own decisions on lockdown regulations. Indeed, all three of these nations have already extended their lockdowns ahead of Boris Johnson's speech:
Scotland's First Minister Nicola Sturgeon has said the only change she was considering in the immediate term was to outdoor exercise.
Wales' First Minister Mark Drakeford has announced people will be able to exercise outside more than once a day and garden centres can reopen from Monday.
Northern Ireland's First Minister has said that the lockdown would remain in place.
Northern Ireland, Scotland and Wales have the power to diverge from what the government at Westminster decides on the lockdown – and could lift restrictions at a different rate. No 10 has said that the Prime Minister would prefer a UK-wide approach, even if different parts begin to move at slightly different speeds based on the evidence for each nation.
Scotland: Extreme caution will be applied
First Minister Nicola Sturgeon warned it could be "catastrophic" to drop the "Stay at home" message as she announced that the lockdown would be extended in Scotland.
It has been suggested that Boris Johnson could scrap the slogan as part of moves to ease some lockdown rules.
Sturgeon said she would prefer all four nations to make changes together because that would help give consistent messages to the public. However, she said it was possible to go different ways if they were at different stages.
Sturgeon said it was thought that Scotland's infection rate might still be higher than in other parts of the UK, potentially because the first cases of COVID-19 north of the border came later than in England.
She said: "Extreme caution is required at this critical juncture to avoid a rapid resurgence of the virus. It is not an exaggeration to say decisions now are a matter of life and death. That is why they weigh so very, very heavily and why they must be taken with great care, and it is why as I take them I will continue to err on the side of caution."
Sturgeon said the Scottish government might be prepared to allow people to spend more time outdoors. She said: "The other possible changes that are reported in the media, such as encouraging more people back to work now, opening beer gardens, or encouraging more use of public transport, would not in my judgment be safe for us to make yet.
What I do not want a few weeks from now is for us to see a resurgence of this virus, and for you to be asking me 'why on Earth did you start to ease lockdown a week or a couple of weeks too early?'"
Wales: Exercise rules eased
The coronavirus lockdown in Wales will be extended for a further three weeks and people are being asked to continue working from home if they are able to do so.
People will be able to exercise outside more than once a day in Wales, with some garden centres set to re-open, and councils can plan to reopen libraries and tips.
First Minister Mark Drakeford has confirmed that minor adjustments will be made, but "maximum caution" maintained to ensure the virus does not spread.
The Welsh Government introduced regulations in March that impose restrictions on gatherings, the movement of people and the operation of businesses, including closures. They also impose requirements on businesses that are open to take all reasonable measures to ensure physical distancing between people.
The Welsh Ministers must review the need for the requirements and restrictions in the regulations every 21 days.
Drakeford said the latest evidence from the UK Scientific Advisory Group for Emergencies (SAGE) and the advice of the Chief Medical Officer for Wales says while the first peak of infection has been passed and rates continue to fall, it is still too early for a significant lifting of requirements or restrictions.
As part of the second review, the Welsh Government has decided the lockdown in Wales will continue until the next review period in three weeks' time.
The First Minister has announced Wales intends to make a series of small adjustments to the regulations, including:
Allowing people to exercise more than once a day,

but people should

stay local (

This means any exercise should start and end at home and not involve going a significant distance from home)

Enabling local authorities to begin the process of planning how to safely reopen libraries and municipal recycling centres

Allowing garden centres to open provided they comply with the physical distancing duty.
These adjustments will come into force on Monday, so Wales moves in step with the rest of the UK.
The First Minister said: "As a nation we have pulled together to tackle this virus, which has moved quickly around the world with tragic results. I want to acknowledge the loss some families have experienced. The actions we have taken to protect everyone, but particularly those at risk from serious illness, have been unparalleled."
The Welsh Government is being guided by the latest scientific evidence, advice from the Chief Medical Officer and public health advice, he said. "The virus remains a very serious threat to us all and we cannot be complacent in any way. "For that reason, the stay-at-home regulations will remain in place in Wales. Our preference remains a four-nation response to coming out of lock-down, and we remain in consultation with all parts of the UK. Our duty is to the people of Wales, and our decisions will be based on the evidence and specific circumstances of Wales."
Northern Ireland: Lockdown remains in place
Northern Ireland's First Minister, Arlene Foster has said that the NI Executive will publish its roadmap for easing lockdown restrictions in Northern Ireland early next week.
The First Minister told the BBC that things would stay as they have been for the next three weeks, though there could be "nuanced changes" within the three weeks.
Executive ministers met for more on Thursday, ahead of a call between the PM and leaders of the devolved institutions. They agreed to recommend that people in Northern Ireland should now wear face coverings when they were in enclosed spaces for short periods of time, where social distancing is not possible.
Foster said she had spoken to Boris Johnson who said he was "moving forward with maximum caution" and that he recognised that the nations must move forward at different paces. "He and I want us to move forward in a four nations way as we have simplicity and clarity of message," she said.