Emergency traffic measures will help social distancing in Hounslow
Coronavirus: London council will make streets safer for cyclists and pedestrians
08 May 2020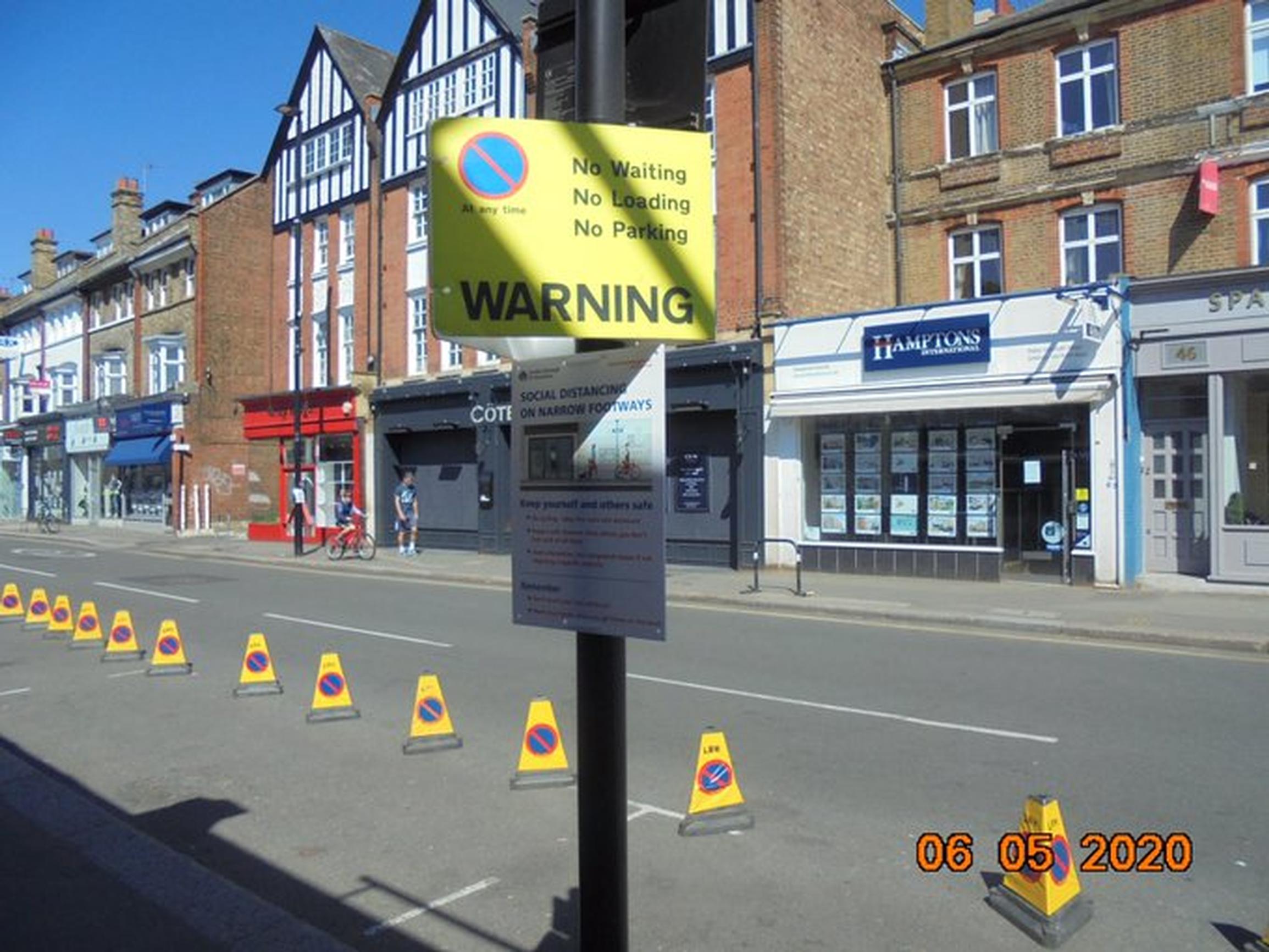 A range of traffic management measures are being rolled out across Hounslow in west London to help keep pedestrians and cyclists healthy and safe during the coronavirus pandemic.
The projects will create more space for people to follow social distancing guidelines. They include closing some roads, widening pavements, improving cycling routes and introducing more 'school streets'.
Hounslow Council is also launching a public consultation to get ideas from residents on ways they think traffic can be managed better and streets made more pedestrian and cycle friendly.
All works will be carried out in line with social distancing measures, said the council.
Measures that will be taken over the next few weeks include:
Suspending some parking along Turnham Green Terrace and in Hounslow West to provide wider pavements to enable people to observe social distancing guidelines at these busy local retail parades.
Implementing, on TfL's behalf, the permanent closure to vehicle access to Wellesley Road at its junction with the South Circular. Stile Hall Gardens will also become 'in only' from the South Circular. This has already been approved as part of the TfL Cycleway 9 (CW9) scheme. Bringing this closure forward will help reduce through traffic on narrow residential streets, and improve conditions for cyclists on this route between Brentford and Chiswick town centres by delivering lower traffic volumes.
Amending bus lane hours across the borough to extend to 24/7 where possible, and at a minimum to cover the busiest times Monday-Sunday, on a trial basis. This will provide more space for people using the borough's main roads on bicycles to access jobs and services. It will also provide additional space for those looking to get exercise through cycling. Provision for loading to local premises will be retained.
Recommencing works on paused improvement schemes to provide more space for pedestrians and cyclists. These include schemes at Boston Manor Road, the Twickenham to Brentford Cycleway works in Isleworth and Feltham High Street. Works to implement segregated cycle facilities on Bath Road, (Vicarage Farm Road to A4) will commence in June/July. Works to widen footways on Victoria Road, Feltham, will commence in June. Works to improve pedestrian facilities on and in vicinity of Windmill Road, Brentford will start in June/July.
Step up work on introducing 'school streets', which are timed resident only access restrictions to reduce traffic and parking outside school gates.
Close the road passing through Dukes Meadows Park in Chiswick at the tunnel under the rail line. This will aid social distancing in a very constrained space, whilst also improving walking and cycling through the park. The council will explore trial closures at Occupation Lane and Green Dragon Lane in Brentford, where there have been concerns raised previously about volumes of through traffic.
Progress the permanent closure of Lionel Road South to through traffic once the stadium works are completed and take action to tackle the illegal use of accesses to the M4 at Heston Services (north) which drives significant traffic onto roads in Heston.
Continue the conversation with residents in Strand on the Green and Grove Park about options to reduce traffic in these areas as part of the South Chiswick Liveable Neighbourhood.
Reintroducing adult cycle training, with a focus on keyworkers and exploring a cycle loan scheme for keyworkers.
The public consultation will be open until the end June 2020. The schemes that are most technically feasible and can demonstrate strong local support could be delivered later in the year.
Cllr Hanif Khan, Cabinet Member for Transport and Corporate Property, said: "The council has a duty to ensure that people can get around the borough safely while following the government's strict social distancing guidelines to help reduce the spread of coronavirus.
"Temporarily suspending parking to provide more space for pedestrians at town centre sites, bringing forward sustainable transport schemes we have already approved, trialling projects at other areas where concerns about safety and through traffic have been raised previously, are all necessary to help keep people healthy and safe.
"There could well be varying forms of social distancing for many months to come, so it's important we take action to best manage it. In some cases these trial changes may also bring wider benefits, such as improved air quality, and some we may want to keep in place for the longer term.
"Many of these projects were already in train, but we know there will be lots of creative ideas out there on other things we could do."