Greater Manchester authorities launch £5m campaign to support social distancing
Coronavirus: Pop-up infrastructure and temporary measures prioritised to enable safe essential travel and exercise for residents
07 May 2020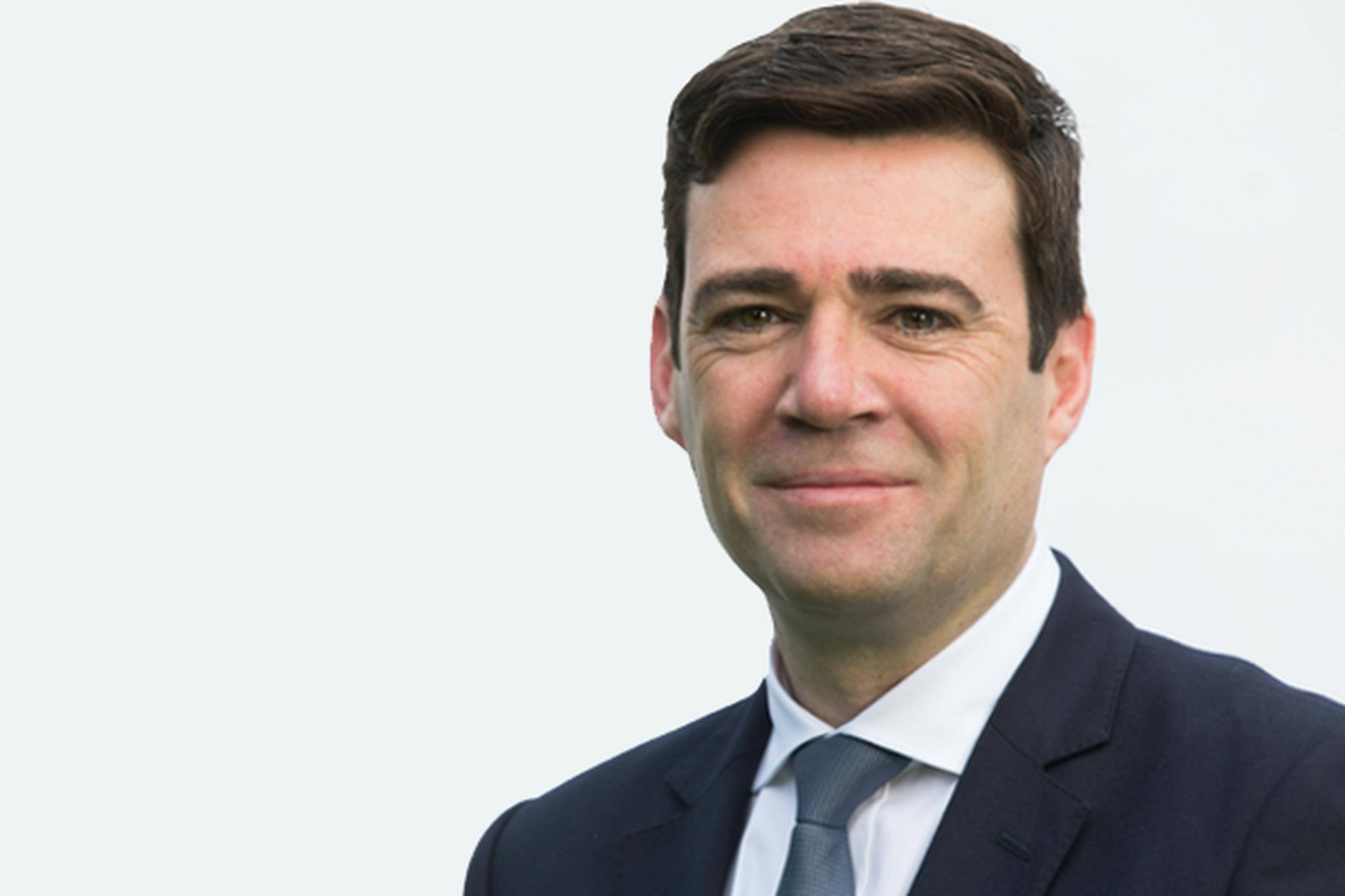 Council leaders across the Greater Manchester area have committed to creating enhanced space for pedestrians and people on bikes across the city-region, to enable people to keep their distance for safe essential journeys and exercise during the coronavirus lockdown and through recovery.
Mayor of Greater Manchester Andy Burnham said the money would help make more room for social distancing and improve safety as the coronavirus pandemic continues.
"As more people turn to walking and cycling, we want that to continue as we move into life beyond lockdown. These choices are contributing to cleaning up our city's air and causing less congestion on our roads, and that's something we must sustain."
Brought together under the Safe Streets Save Lives campaign, local authorities are looking to prioritise a range of temporary, pop-up measures such as footway extensions, one-way streets, removing through traffic on certain roads, adding extra cycle lanes and removing street clutter such as pedestrian guard rails at pinch points.
The emergency changes will be matched to help ease social distancing at specific locations such as areas outside shops, transport hubs or routes to hospitals in the districts, with £5m of funding made available through the Mayor's Cycling and Walking Challenge Fund.
Whilst there has been a dramatic fall in traffic volumes of about 60% across Greater Manchester, walking and cycling have played an increasingly important role. They now account for approximately 33% of all journeys, with cycling up 22% compared to pre-lockdown data.
By encouraging the use of sustainable modes of transport, Greater Manchester authorities are looking to support the area's recovery plans while supporting an ambition to be carbon neutral by 2038 as well as honouring a commitment to become a walking and cycling city-region.
Key to this is providing people with safer direct routes around their local area by fast tracking the approval of side road zebras, as part of the emergency response. Greater Manchester was part way through a study with evidence showing that 93% of road users recognised side road Zebra markings that are currently used across the world.
Andy Burnham has written to the Transport Secretary Grant Shapps, asking him to enable local highway authorities to utilise these measures immediately.
Burnham said: "Greater Manchester has been leading the way with our plans to build the largest walking and cycling network in the UK. A number of cities around the world have begun implementing measures to enable safe essential travel and exercise during lockdown. As part of our efforts to 'Build Back Better' in Greater Manchester, we're taking the same, bold approach – Safe streets really do save lives.
"Peoples' travel behaviour across our city region has transformed during lockdown. As more people turn to walking and cycling, we want that to continue as we move into life beyond lockdown. That's why we've proposed measures, backed by up to £5m of funding, to create space which allows people to continue making safe, sustainable journeys.
"Whatever peoples' motivation - these choices are contributing to cleaning up our city's air and causing less congestion on our roads, and that's something we must sustain for the immediate future."
Chris Boardman, Cycling and Walking Commissioner for Greater Manchester, added: "Like any successful response to a crisis, people must be the priority. And fortunately, the data is unambiguous; during lockdown more and more residents across Greater Manchester are turning to walking and cycling for essential journeys and exercise. So, in order give people the space they need to keep safe, the only real question was 'how soon can we act?'
"If we don't take steps to enable people to keep travelling actively, we risk a huge spike in car use as measures are eased. Not only is it the right thing to do to protect people now, but it's vital to meet our clean air goals and protect our NHS long term."
Local authorities have prioritised schemes that sit within the Mayor's Cycling and Walking Challenge Fund and can be used as coronavirus response measures, with Transport for Greater Manchester providing support to help design and implement the measures across the districts.
Once approved, a list of the Safe Streets Save Lives schemes will be listed on TfGM's website. Further information available via the local authorities.
The mayor has also warned the area's tram network could still be mothballed, despite a government bailout of £11.6m. In April, Burnham announced the Metrolink system could be taken out of service as it was "losing millions of pounds a month" with passenger numbers down 95% since the outbreak began.
The measures
How each local authority in the Greater Manchester area will be proceeding:

Bolton
A number of measures are currently being considered by Bolton Council and full details will be available in the coming days.
Bolton Council's Executive Cabinet Member for Highways and Transport, Cllr Stuart Haslam, said: "A key priority for us is helping our residents, our economy and businesses to rebuild as our town emerges from lockdown. Ensuring that public transport, and our walking and cycling infrastructure can support our borough is a challenge and we are looking at a range of schemes to tackle this. We want to reassure our residents that we will work together with you, and our businesses to get through this."
Bury
Measures from Bury Council include: a map indicating where people can walk on footways and also show bridleways where cycling is also allowed; and information packs with advice and information for those walking or travelling by bike.
Cllr David Jones, Leader of Bury Council, said: "During lockdown people have got into the habit of walking, running or cycling more for exercise. We hope that as restrictions are eased, people will choose to make essential journeys actively. We are exploring what we can do with our borough's highway infrastructure to reallocate more space to walkers and cyclists and ensure that once the streets fill back up, everyone will have room to travel at a safer social distance."
Manchester
Manchester City Council is preparing to create an enhanced shared space for pedestrians and people on bikes on Deansgate, enabling visitors and workers to socially distance more easily as they return to shops and offices in this thriving part of the city centre.
The council is finalising arrangements for a closure of Deansgate between King Street West and Blackfriars Street. This will initially take place under a temporary "experimental" traffic order, allowing officers to assess the impacts of the measure and make any necessary changes, with a view to potentially bringing forward a permanent closure of part of Deansgate. The temporary closure will be carried out using removable bollards, which can be taken down over a short, prescribed period once per weekday, allowing windows for local businesses to accept deliveries.
In other busy areas of Manchester, available space for pedestrians is set to be increased by using heavy-duty 'Rhino' barriers to create extended footways. The planned intervention will allow people to walk from public transport hubs to nearby shops or their place of work, while observing social distancing guidance. The first footways to be widened will be on Princess Street and London Road in the city centre. A further series of city centre locations and district centres are being assessed for similar interventions, with feasibility studies being carried out by officers to inform the exact stretches of roads where footways will be widened.
Manchester City Council's Executive Member for the Environment, Planning and Transport, Cllr Angeliki Stogia, said: "When the essential lockdown measures start to be lifted, we need to make sure that there is more space for people to walk in the city centre and busy district centres. That's why we're planning these changes, which will aid the economy in its recovery, boost air quality and contribute to the city's ambitious target of becoming zero-carbon by 2038 at the latest.
"Temporarily closing part of Deansgate to traffic will help us to understand the benefits of such a measure. Our aspiration is that it could become a permanent change, but it's important to stress that this would only happen after an open conversation to give all residents, businesses and other affected parties the chance to have their say.
"As and when lockdown starts to ease, rather than going back to business as usual, we want to work with people who live and work in the city to give them the opportunity to travel more sustainably, enjoying cleaner air and a less congested city. Putting these measures in place will help our city's economy not simply to recover, but to prosper."
Oldham
Oldham is proposing a number of ways to help with social distancing for cyclists and pedestrians. These include looking at better access routes into schools and education centres and also seeing if we can remove any potential blockages, including badly parked vehicles, on our streets so people find it easier to get about.
Road markings will be refreshed the council will be working closely with TfGM so social distancing is observed on public transport. It would also like to see work begin on potential plans in the pipeline for better cycling and walking routes in and around the borough as these will help people access facilities and also travel to other boroughs.
Cllr Ateeque Ur Rehman, Oldham Council's Cabinet Member for Neighbourhood Services, said: "Over the coming weeks and months it is vital that residents feel safe when using our streets and public spaces. Coupled with this, we want to make it as easy as possible for people to get around so they can carry out essential journeys and exercise. We've come up with a number of measures that we feel will help out, and they also fit with our long term ambitions of becoming a greener borough."
Salford
Salford City Council will be working with councillors and stakeholders to bring forward elements of the Mayor's Challenge Fund (MCF) walking and cycling programme in the city. Residents will be instrumental in how this will look and they will get the chance to have their say on improvements that can be made to calm traffic in certain areas and improve the walking and cycling environment.
Salford City Mayor Paul Dennett said: "Salford is committed to implementing an ambitious walking and cycling programme as part of the MCF. Due to the current Covid-19 restrictions we are bringing forward some parts of the programme to improve the safety of walkers and cyclists during this difficult time. Residents will be a big part of the project and get the chance to have their say as it progresses."
Stockport
Where applicable, street audits to identify pavement pinch points focussing on centres, shopping streets and park entrances. Also, where applicable, focus on removing street clutter, parking suspension and reduction in carriageway width. The council will also review existing 'quiet lanes' to make one-way and in later identify new 'quiet lanes' and, where possible, bus lane time extensions to support public transport and cycling. Where achievable, it also plans accelerating planned Bee Network schemes.
Cllr David Meller, Cabinet Member for Economy and Regeneration, said: "The coronavirus pandemic has changed the way people are using streets, with many more now walking, cycling or jogging, either as a form of exercise or to get to work. We have been speaking to our walking and cycling groups across the borough to get their thoughts on what we can do. We will continue to work with them and all our partners to ensure we protect our residents when they are on our roads and pavements."

Tameside
In Tameside, proposals include key worker corridors for Ashton town centre with areas temporarily coned off for cyclists and pedestrians as well as extended footpaths to enable social distancing outside supermarkets. There are also plans for 'access only' quiet streets – based on the existing 'play streets' model - where residents can exercise. Other measures include upgrading cycle lanes, temporary crossings, de-cluttering of street furniture and removing guardrails and street calming.
Tameside Council Executive Leader Cllr Brenda Warrington said: "Quieter streets and less traffic are one of the huge positives to have come out of lockdown and we have also seen a spike in bicycle use and walking. As lockdown restrictions begin to ease, we want to ensure people can continue to have the space to travel to and from work and school, exercise and go about their daily lives safely – being able to observe social distancing - on foot or by bicycle wherever possible and our proposed measures aim to support this."
Trafford
Trafford Council is looking at the possibility of introducing temporary social distancing measures in a number of areas across Trafford. The locations selected could assist with social distancing and promote cycling and walking. Sites have been specifically chosen sites where the footway is narrow, and the carriageway is required to maintain social distancing.
Cllr Steve Adshead, Trafford Council's Executive Member for Environment, Air Quality and Climate Change, said: "Trafford Council is considering introducing a number of temporary schemes aimed at helping people social distance during the lockdown. We are really pleased to be able to play our part in this vitally important scheme. The health and wellbeing of Trafford residents is always our number one priority and we will do everything we can to make sure people are safe during this pandemic."
Wigan
Wigan is implementing measures including temporarily extending the pedestrian zone times in Wigan and Leigh town centres from 10:30am to 4pm to 9am to 5pm to help walking and cycling movements. It will also be introducing 20mph speed limits on some Wigan town centre roads including Standishgate, Market Street, Millgate, Crompton Street and Mesnes Street. Permanent signage will be in place. It is hoped that this particular measure will become permanent following a six-month trial period. The operating times of the bus lane on Leigh Road will extend from peak hour to 24/7.
Cllr Molyneux, Cabinet Member for Economy and Regeneration said: "We have always been committed to ensuring our road network is high-quality, safe and user-friendly for commuters of all kind. With the current situation preventing most travel, unless essential or for daily exercise, our walking and cycling schemes have proven to be invaluable, providing quality, dedicated spaces for residents to safely spend time outdoors.
"We have taken on board the comments received by the public about the current cycling and walking offer and have now made temporary changes to support our residents. We are big advocates for the Safe Streets Save Lives campaign and always look for ways that we can support people to choose cycling and walking as a mode of transport where appropriate. We have all adapted our way of life over the last few weeks, so if we need to adapt our highways too, we are prepared to do so for the health and well-being of our borough and its residents."