Government needs to support aviation sector, Heathrow's boss tells MPs
Coronavirus: Holland-Kaye spells out concerns to Transport Select Committee
07 May 2020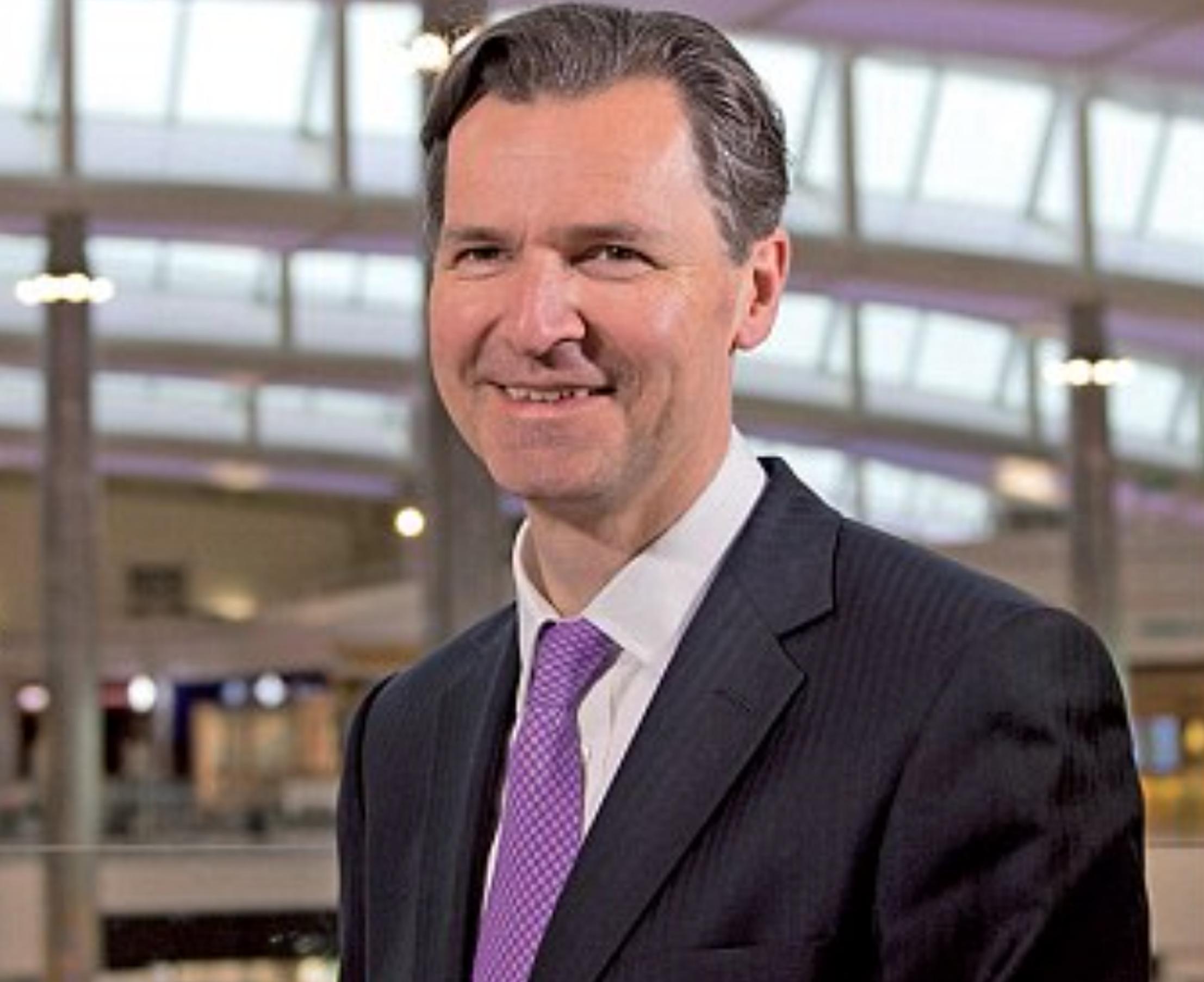 The head of London Heathrow Airport has told MPs that the Government needs to provide financial support for the UK's aviation sector, which has seen a virtual collapse in passenger traffic due to the COVID-19.
The discussion on 6 May was the first of a series of sector-by-sector hearings by the Transport Select Committee looking at how Department for Transport and other key bodies are responding to the pandemic.
At the hearing, Heathrow's chief executive, John Holland-Kaye, called for additional government support for the aviation sector. He told the Transport Select Committee that the UK Government does not seem to regard aviation as a key function. He revealed that he has not spoken to the UK's Transport Secretary, Grant Shapps, since the beginning of the pandemic.
In contrast to the UK's hands-off approach, Holland-Kaye said that the French, German and US governments provided large, bespoke rescue packages for their aviation industries saw them as fundamental to their economies. "It's not clear the (UK) government understands the strategic role that aviation plays for the economy", he said. "If you want to get the UK economy started again, you have to get the aviation sector started again."
Turning to ways of getting aviation working again, Holland-Kaye said government needed to produce a plan on what common standards airports should adopt. He also said the introduction of common international standards would enable airlines to start flying again more frequently.
In the meantime, Heathrow is planning to introduce health-screening and passengers will have to wear masks as they prepare for a gradual resumption of air travel. However, Holland-Kaye said trying to introduce social distancing at airports will be physically impossible. Holland-Kaye told MPs that Heathrow is trialling large-scale temperature checks at departure gates on people going to places where this is a requirement.
Holland-Kaye told the MPs: "If we are told that the only solution until we can get a vaccine in 12 to 18 months' time is to socially distance in an airport, then tens of thousands of jobs will be cut. We cannot afford to wait that long to get flying again."
The hearing followed the announcement by Virgin Atlantic on Tuesday that it is cutting more than 3,000 jobs in the UK and ending its operation at Gatwick airport.
Tim Alderslade, chief executive of aviation industry group Airlines UK, said: "The challenges facing UK aviation cannot be overstated. There is currently close to zero passenger demand and many airlines have ceased operations altogether. We do not know when countries will start to reopen their borders, or whether restrictions will remain in place for some time. Airlines are having to adapt to a sector that will be smaller and leaner."
The committee is scheduled to hold a third session on 20 May with representatives from trade unions and aviation minister Kelly Tolhurst.
Waiting on BA's boss to land
British Airway refused to attend the hearing on 6 May, explaining that Willie Walsh, the Chief Executive of its parent, International Airlines Group (AIG), would be unavailable due to a board meeting. The airline said no other representative would be made available.
Subsequent to this response:
IAG announced plans to make 12,000 of BA's 42,000 workforce redundant and vary the terms and conditions of BA staff who retain their jobs
IAG took out a EUR1 billion loan, guaranteed by the Spanish Government (having previously stated that it would administer 'self-help' before applying for Government aid and being critical of competitors who had requested state-assistance)
An investigation has estimated that airlines, including BA, are sitting on £7 billion of passenger refunds and offering future travel vouchers rather than returning the cash as consumer rights require.
As a result of these developments, the Transport Select Committee reiterated that BA should attend the inquiry on 6 May. The committee said it was understanding of Walsh's duties in the boardroom and explained that any senior manager of BA or IAG would be welcome to give evidence. BA responded that all senior managers may also be needed to attend the boardroom during the allotted slot and so refused to attend the evidence session.
Walsh has offered additional dates in order to give evidence to the inquiry and an evidence session has been scheduled for 11 May.
Transport Committee Chair Huw Merriman MP said: "It seems remarkable that British Airways cannot find anyone with sufficient responsibility to join others from the aviation sector for our Select Committee inquiry this Wednesday. With so many questions, this would be an ideal platform for BA to set out its challenges, to reassure and seek Parliamentary support should it need more assistance from the UK authorities.
"In March, BA's parent, IAG, warned against the UK Government bailing out its competitors and said it would administer 'self-help' before seeking support. BA's UK staff are now facing mass redundancies or working on vastly reduced terms. BA's passengers are not being given flight refunds they are entitled to. In Spain, it would appear that BA's parent has adopted a different strategy of seeking substantial Government financial support and maintaining its operations and employee numbers.
"Judging by the huge volume of emails which MPs are receiving from concerned staff and passengers, it is more important that we hear from BA and IAG than demonstrate their lack of delegated responsibility. We therefore intend to proceed with a separate session for British Airways and Mr Walsh on Monday 11 May in the event the limited resources in Parliament can accommodate. We look forward to meeting Mr Walsh and hearing his strategy for BA in these challenging times."