Relative price changes could deter post-lockdown overcrowding on trains and buses, says IFS
Coronavirus: Think-tank advocates subsidies for home working
05 May 2020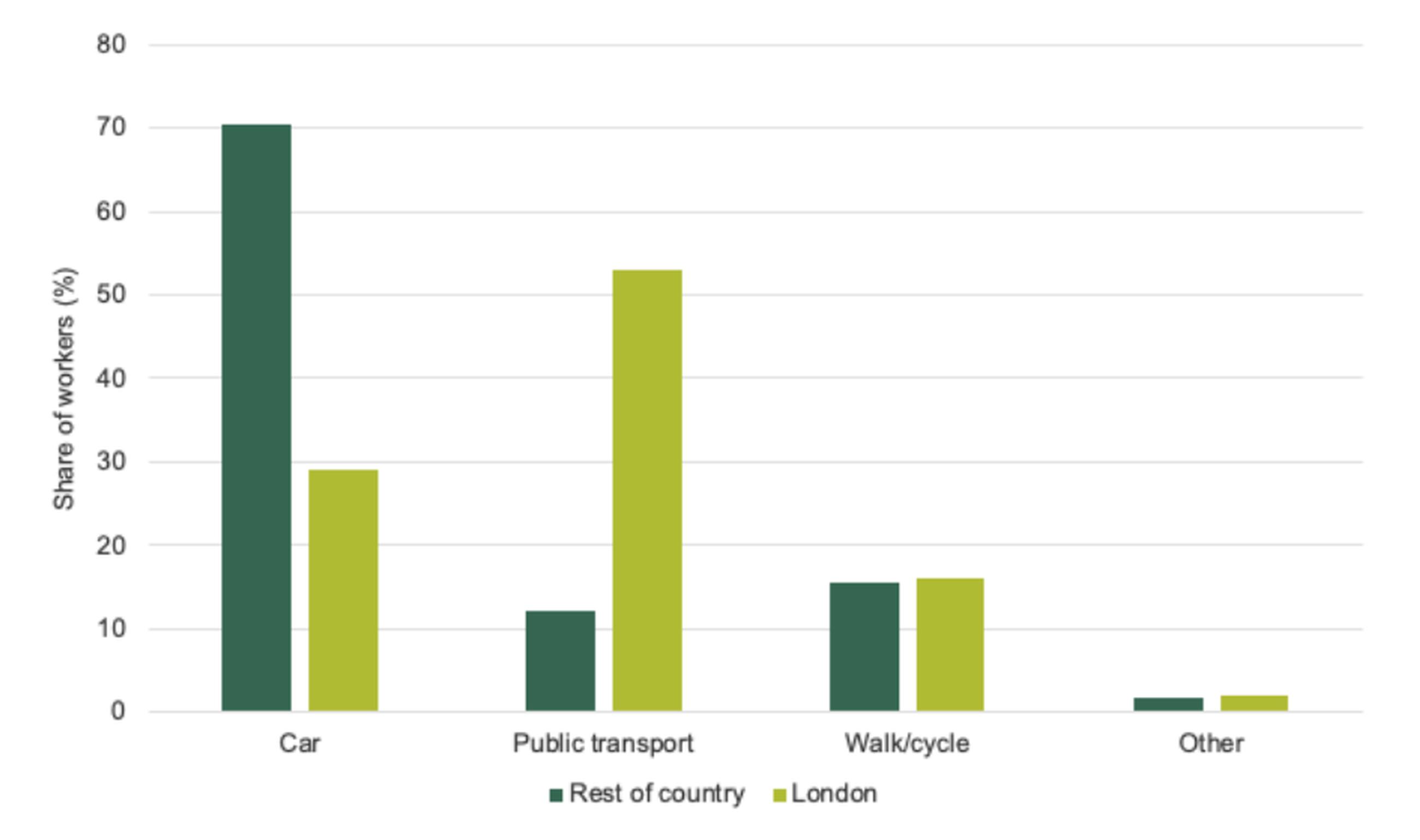 The price of peak-time bus and rail travel may need to be relatively higher compared to the cost of off-peak travel to prevent crowding and the spread of coronavirus on public transport, says the Institute for Fiscal Studies (IFS).
Raising the relative price of public transport at peak hours could be done one of two ways. Ticket prices at busy times could be raised, or off-peak fares could be cut. Both options would raise the relative price of peak travel. Off-peak prices could be cut, incentivising public transport at a time when commuting should be limited.
The think-tank has produced a report setting out options for ending the government lockdown. Ideas include incentivising home working and encouraging companies to use staggered shift patterns.
"The economy is in uncharted territory and steering a safe and prosperous path out of lockdown will be difficult," said Robert Joyce, Deputy Director at IFS and an author of the report. "Some old principles applied to this new situation will be crucial. More than ever the government needs to mitigate uncertainty wherever possible promote and share innovation and help smooth the matching of workers to jobs.
"It needs to adjust policy to incentivise newly desirable behaviours like home working and avoiding public transport at peak hours. And it needs a transparent and principled stance on supporting industry which will stop it falling victim to special pleading."
The IFS said that the coronavirus crisis has turned normal assessments of the social desirability of different forms of transport on their head, with travel by car not only much better for containing the virus but also associated with lower-than-normal congestion as road use has fallen.
"We are used to trying to encourage public transport use and discourage driving. This logic is temporarily reversed," said the IFS. "This is a much bigger issue in London than elsewhere. Pre-crisis, more than half of workers who live in London used public transport to commute, compared to 1-in-8 in the rest of the country.
"For those who do use public transport, spreading their commutes out more from the morning and evening rush hours will be important. In normal times 20% of London workers are commuting at 8.30am.
"Options include changing the relative price of peak-time travel, suspending the London congestion charge and encouraging firms to innovate in shift scheduling."
The think-tank said the Government should also be providing incentives or subsidies for home working as the benefits of some people continuing to work at home will be felt by all through lower virus transmission and not merely the firms or workers who do it.
The IFS said: "Londoners are both much more likely than others to use public transport to get to work and more likely to be able to work from home, given the nature of their occupations. This suggests scope to use public transport in London selectively. Based on pre-crisis data, almost two-thirds of London workers who commute using public transport are in occupations that are compatible with home working."
The IFS proposals have met with resistance from trade unions. Frances O'Grady, the TUC general secretary, said: "We don't see pricing approaches as the best way forward for public transport. Four in 10 key workers are paid less than £10 an hour. We cannot introduce blunt policies they can't afford."
Prime Minister Boris Johnson is expected to out on Sunday how restrictions could be eased on Sunday. Business groups and trade unions have been sent draft government guidelines on how to protect workers before.