Social-distancing at airports will be impossible, says Heathrow boss
Coronavirus: Holland-Kaye wants to see international agreement on air travel rules
04 May 2020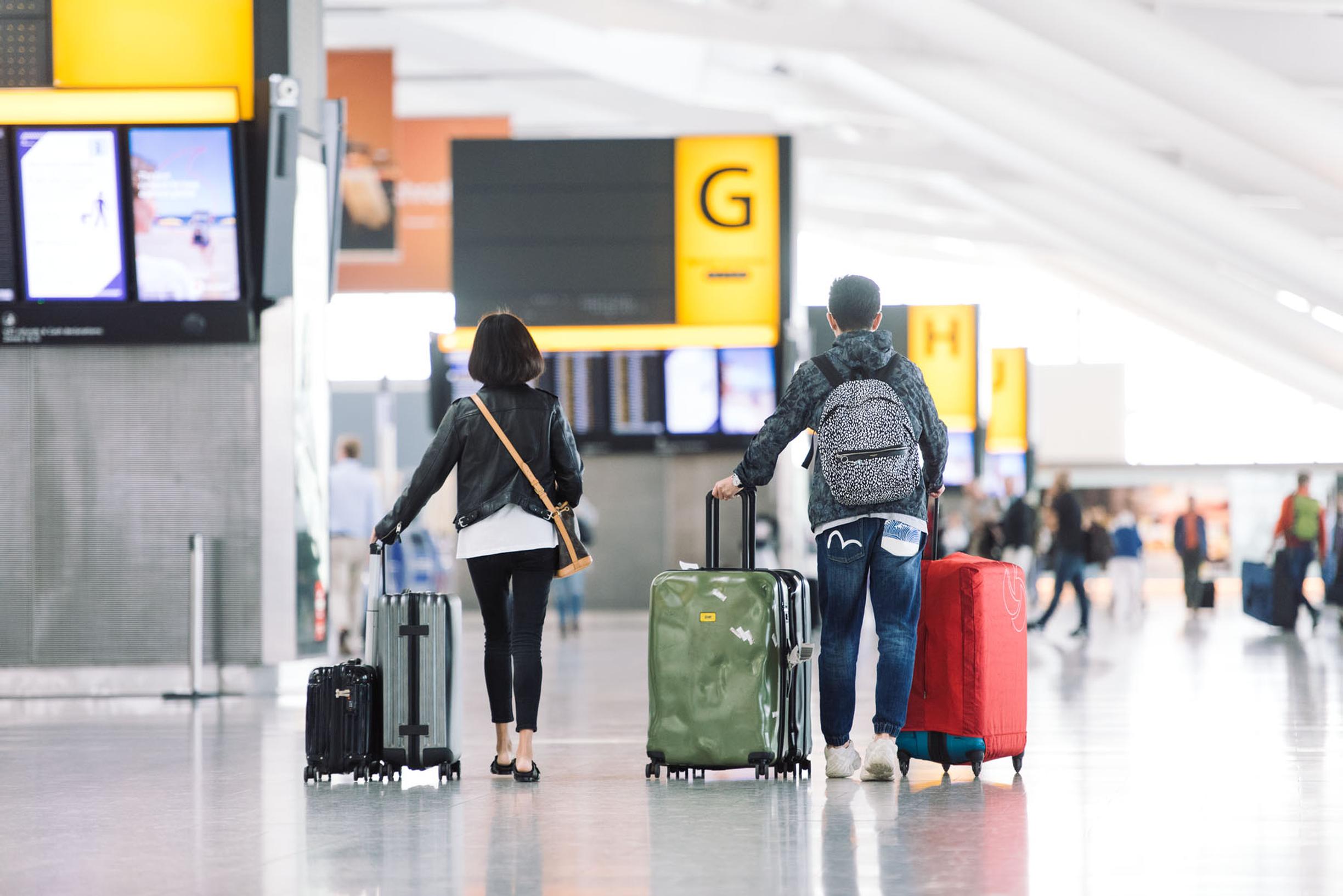 Airports are planning to introduce health-screening and require passengers to wear masks as they prepare for a gradual resumption of air travel. However, trying to introduce social distancing at airports will be physically impossible, the boss of Heathrow has warned.
Heathrow's chief executive John Holland-Kaye has said the only way to begin international air travel again is to get the infection rate under control in this country and in others. He predicted that could take between two and four months.
In an interview with the Press Association news agency, Holland-Kaye said: "It's just physically impossible to socially distance with any volume of passengers in an airport. The constraint is not about how many people you can fit on a plane, it will be how many people you can get through an airport safely."
In a separate interview with the BBC, Holland-Kaye said that until a COVID-19 vaccine was developed, airports would have to introduce measures to minimise infection once lockdowns started to ease. "This might include some kind of health screening as you come into the terminal so that if you have a high temperature, you may not be allowed to fly," he said. "As you go through the airport, you will probably be wearing a face mask, as people from Asia have been doing ever since the Sars virus came out."
On 4 May Holland-Kaye expanded on his concerns in an article in the Daily Telegraph. "Forget social distancing, it won't work in aviation or any other form of public transport, and the problem is not the plane, it is the lack of space in the airport," he wrote. "Just one jumbo jet would require a queue a kilometre long."
The GMB trade union said the airport must introduce social-distancing to protect passengers and staff. The union said workers fear contracting the virus from passengers returning from countries where COVID-19 is prevalent. Three GMB members working at Heathrow have lost their lives to the coronavirus over the past fortnight.
Heathrow Airport passenger numbers fell by 97% in April during demand slumped amid the coronavirus pandemic. The airport has also revealed that passenger numbers fell 18.8% to 14.6 million during the first three months of the year.
Heathrow expects passenger demand to remain weak until governments around the world deem it safe to lift travel restrictions.