The psychology of change: how might the COVID-19 prompt different travel and transport behaviour?
28 April 2020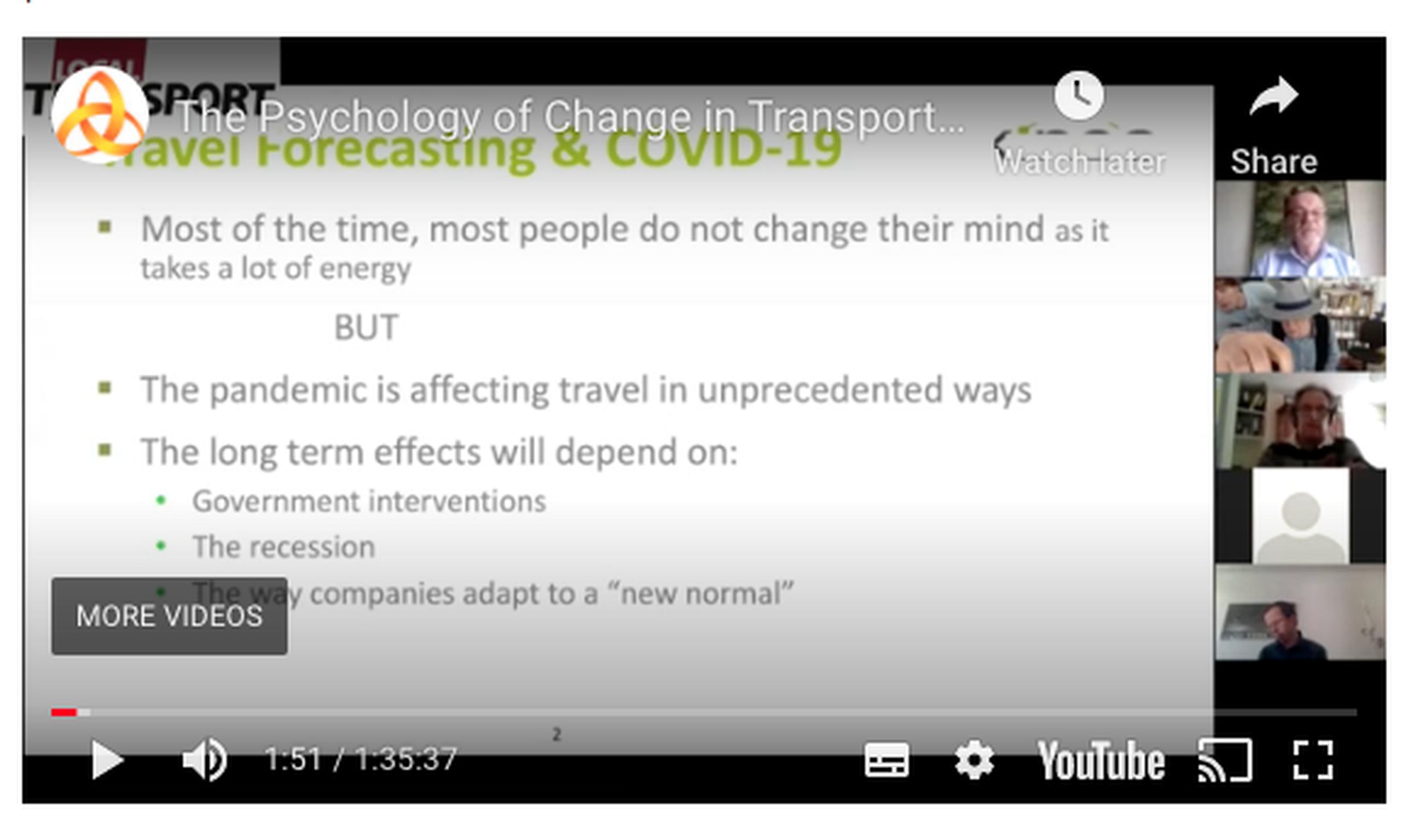 It's a challenging time for both the world of local transport, and for those of us as professionals needing to isolate ourselves from colleagues and fellow practitioners under the lockdown in response to the Coronavirus pandemic.
At LTT we recognise the important need for a place for individuals to still 'meet' and explore the current unprecedented potential impacts of the CV19 crisis on transport in both the short, medium and long terms.
Our latest 60-minute conversation, chaired by editor Andrew Forster and introduced with presentations by psychologist and behavioural analyst Cliff Edwards and leading transport modelling and forecasting expert Pilo (Luis) Willumsen, is available to view below.