Johnson says he will seek national consensus on ending lockdown
Coronavirus: Prime Minister warns early relaxation of social distancing could risk second spike in COVID-19 infections
27 April 2020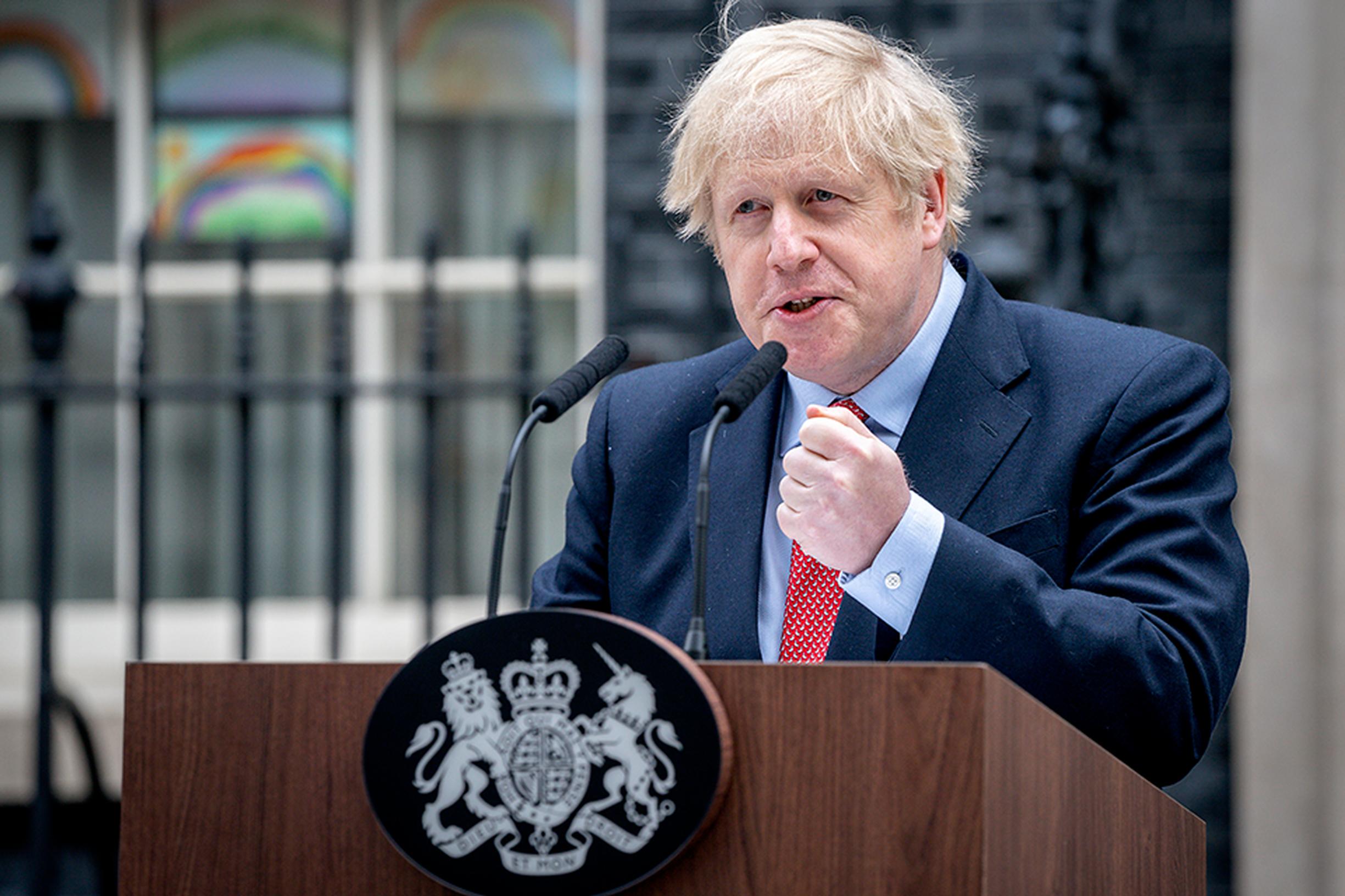 Prime Minister Boris Johnson has said social distancing measures were bringing coronavirus under control and warned that lifting the lockdown now would risk a second spike of infection.
Johnson made his first public statement since returning to work, outside 10 Downing Street after contracting COVID-19.
The Prime Minister said that it is not yet possible to set out how the lockdown will be ended. "We simply cannot spell out now how fast or slow or even when those changes will be made," he said.
Johnson was speaking one month after he went into isolation with a case of coronavirus that put him in intensive care. He has spent a fortnight recuperating at his country residence, returning to London on Sunday night.
"I'm sorry I've been away from my desk for much longer than I would have liked," he said. "The government will be saying much more about this in the coming days. I want to serve notice now that these decisions will be taken with the maximum possible transparency and I want to share all our working and our thinking, my thinking, with the British people.
"We will be relying as ever on the science to inform us, as we have from the beginning, but we will also be reaching out to build the biggest possible consensus across business, across industry, across all parts of our United Kingdom, across party lines, bringing in opposition parties as far as we possibly can, because I think that is no less than what the British people would expect.
"I can tell you now that preparations are under way, and have been for weeks, to allow us to win phase two of this fight as I believe we are now on track to prevail in phase one. So I say to you finally if you can keep going in the way that you have kept going so far if you can help protect our NHS to save lives."
The morning statement recognised the loss of life and flagged up the work being done to stop the virus overwhelming the NHS.
He recognised potential public weariness with a lockdown that has closed most shops, pubs and restaurants, and which prevent people from meeting friends and extended. There have also been calls growing calls from business owners, the Opposition and some members of the Conservative Party for a path to restarting the economy.
"This is the moment of maximum risk because I know that there will be many people looking now at our apparent success and beginning to wonder whether now is the time to go easy on those social distancing measures," he said. "I know how hard and how stressful it has been to give up, even temporarily, those ancient and basic freedoms not seeing friends, not seeing loved ones, working from home, managing the kids, worrying about your job and your firm."
The Prime Minister said will be no imminent relaxation of the current rules and asked people and business to contain their impatience. "I want to get this economy moving as fast as I can," he said, "but I refuse to throw away all the effort and the sacrifice of the British people and to risk a second major outbreak and huge loss of life and the overwhelming of the NHS and I ask you to contain your impatience because I believe we are coming now to the end of the first phase of this conflict."
Moving too early would risk a second wave of infections, which would bring economic disaster, he warned. "When we are sure that this first phase is over and that we are meeting our five tests deaths falling NHS protected rate of infection down, really sorting out the challenges of testing and PPE [personal protection equipment], avoiding a second peak, then that will be the time to move on to the second phase in which we continue to suppress the disease and keep the reproduction rate, the R rate, down."
To read the full speech click here