Government set to bail out city train and tram networks
Coronavirus: Mayors concerned that aid will not go far enough
24 April 2020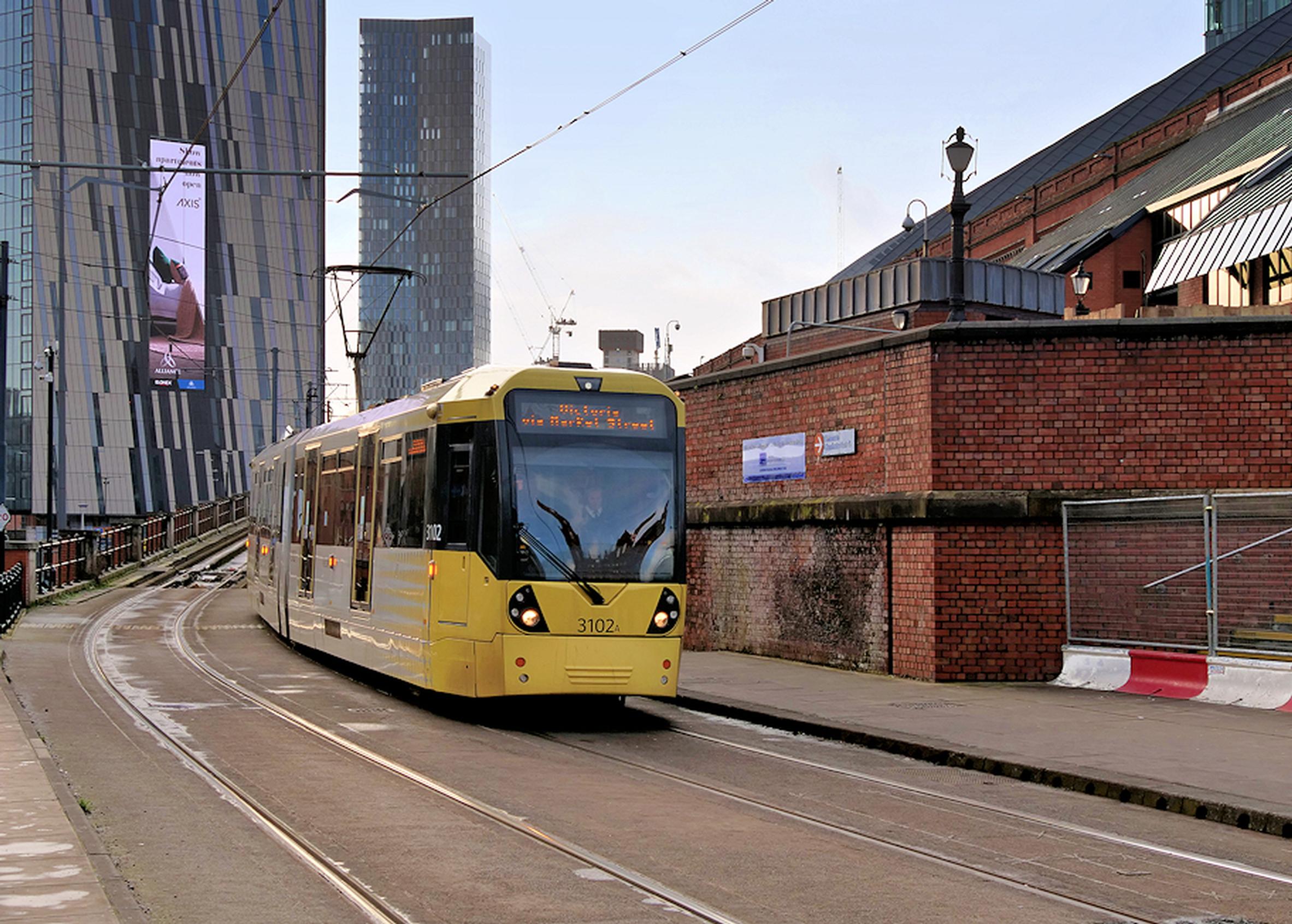 The Government has also confirmed that it will support the light rail systems in Sheffield, Manchester, West Midlands, Nottingham, and Tyne and Wear, and is working with local authorities to identify what support is needed to allow essential services to continue.
The funding will help services continue to run and enable key routes to remain open for people travelling to hospitals, supermarkets or those who cannot work from home, such as NHS staff.
Mayors across the UK have been calling on the national government to bail out metropolitan transit systems that have experienced a collapse in passenger numbers during the coronavirus lockdown. City transport systems were excluded when the Department for Transport (DfT) gave £167m to bus companies and suspended traditional rail franchise agreements to prevent train companies from collapsing.
The Government scheme is expected to cover 13 weeks from late March. It will be adjusted weekly according to performance levels and income from passengers, according to a report in the Financial Times.
The DfT said: "We are aware of the challenges faced by light rail operators, and continue to work closely with the sector and local authorities on the best solution for passengers."
However, city and regional mayors say have been offered less than they have asked for in a three-month deal expected to be announced this week.
Martin Gannon, lead of Gateshead Council and chair of the North East Joint Transport Committee, said that government is likely make up between 60% and 90% of the £900,000 a week revenue shortfall experienced on shortfall that the Tyne and Wear Metro "It's not what we asked for, we would still have losses," said Gannon. "It would keep the system going and not have to furlough the staff."
Andy Burnham, Mayor of Greater Manchester, has said it may be necessary to mothball the city's tram system because it was losing almost £6m a month, despite reductions in services and the furloughing of staff.
On 22 April, Burnham called on the Government to cover the entire shortfall. He said: "They are saying that local sources might be needed to supplement the position. It is a very difficult thing because where is that money coming from? We have got limited access to local funds."
Metrolink in Manchester normally carries about 120,000 passengers on a weekday but numbers have fallen 95%. Burnham said: "We want to keep our Metrolink running. In the second city of England the government should be putting in place a support system to allow our mass transit system to run."
Liverpool City Region metro mayor Steve Rotheram said Merseyrail services were losing £1.2m a week, but that it would carry on running a reduced service for key workers.
In Sheffield the tram is operated by Stagecoach. Dan Jarvis, Sheffield city region mayor, said there had been weeks of talks and the government had to "act now and provide funding".
"Securing the funding for Supertram from government will help ease the financial strain during the crisis, allow those essential journeys to continue and keep NHS staff and key workers moving during this critical time, particularly to Sheffield's hospitals."
Edinburgh Trams, which is owned by the city council, said it was also seeking central government help. It said it had furloughed about two-thirds of staff and reduced services by more than half. "We have enough cash reserves to see us through to July or August," a spokesperson said.
Mayor of London Sadiq Khan, said he was also seeking government support because Transport for London (TfL), would run out of money to pay staff by the end of the month. "We're struggling. We are eating into our reserves," he told BBC Radio London's transport and environment correspondent Tom Edwards. "We are in conversation with the government with regards to supporting us through a grant."
In 2019-20 fares made up 47% of its income at £4.9bn. Since the lockdown started, Tube journeys are down 95% and bus travel down 85% in the capital, meaning total revenue has dropped more than 90%.
Edwards revealed that figures given to him show that it is costing £600m a month to run the entire London transport network. Since March 24, TfL has also temporarily suspended both the Congestion Charge and ULEZ charges on high-emission vehicles in central London.
TfL is to furlough some staff through the Job Retention Scheme.