More 'dramatic improvements' in London's air quality as a result of lockdown, says Mayor
Levels of harmful gas nitrogen dioxide (NO2) at some of London's busiest roads are on average about half what they were before lockdown
24 April 2020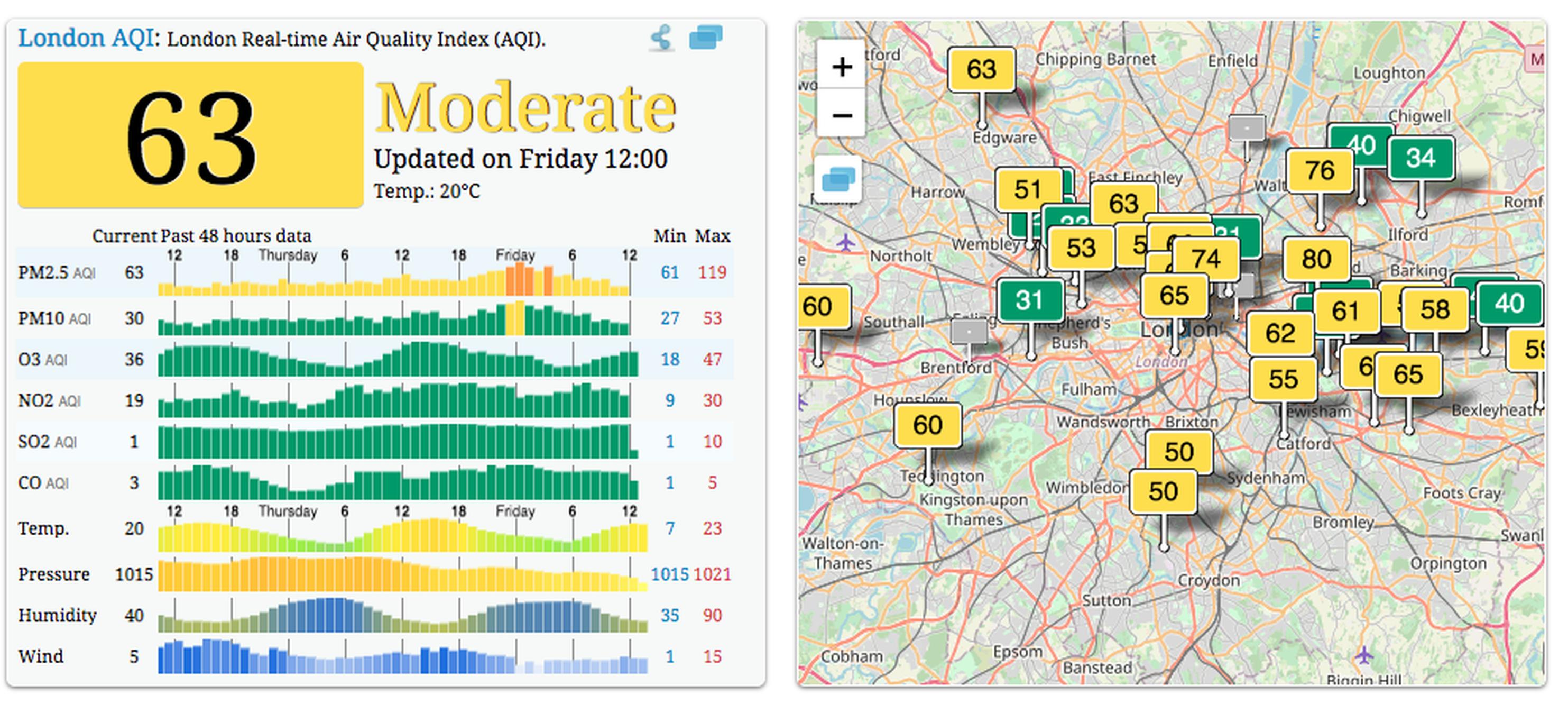 The Mayor of London, Sadiq Khan, has published more new evidence, on 23 April, which shows dramatic improvements in air quality as a result of the halving of traffic in London due to the coronavirus lockdown. Levels of harmful gas nitrogen dioxide (NO2) at some of London's busiest roads are on average about half what they were before lockdown. This report comes in response to?environment ministers' call for evidence which will feed into the Government's response to COVID-19.
This is in addition to the significant reductions delivered by policies including the world's first Ultra Low Emission Zone (ULEZ), which contributed to a 44 per cent reduction in roadside NO2 in the central zone prior to lockdown.
Evidence from the Breathe London air quality monitoring network will also be submitted to the Department for Environment, Food and Rural Affairs (Defra), which shows similar reductions in NO2 across the city. The Breathe London team have used Waze for Cities data to measure big reductions in congestion.
This is part of efforts by a number of world cities better to understand the impacts of COVID-19 lockdown measures on air quality. London is working closely with the C40 Cities Climate Leadership Group to share information and best practice.
The report shows:
There have been huge reductions in NO2, especially at roadside sites. Central London roadside locations have seen a fall in daily average NO2 of around 40 per cent. These reductions are in addition to those already delivered by the ULEZ.

One of London's busiest roads, Marylebone Road, has seen a reduction in daily average NO2 of 48 per cent and Oxford Street has seen a reduction of 47 per cent.
Despite these improvements, London has had particulate pollution episodes during lockdown. This exposes that London's poor air quality is not just the result of traffic pollution and further action is required on other sources, including domestic burning and agricultural emissions.