Lockdown strategies must include opportunities to safely engage in physical activity, says global health body
24 April 2020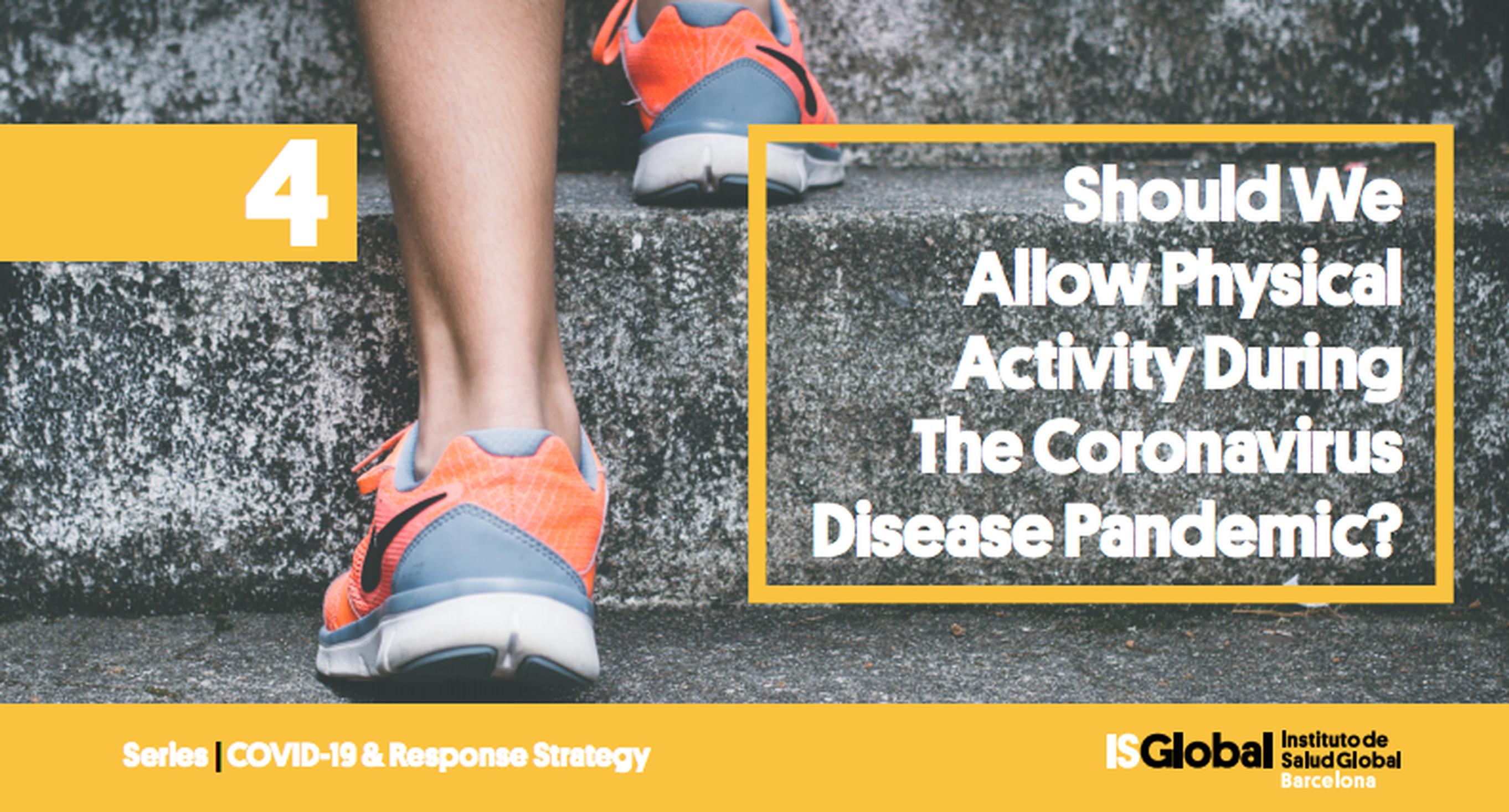 ISGlobal, the Barcelona Institute for Global Health, is creating a series of discussion notes addressing fundamental questions about the COVID-19 crisis and response strategies. These documents, it says, are based on the best scientific information available, and may be updated as new information comes to light.
Written by ISGlobal researchers Sarah Koch, Jill Litt, Carolyn Daher, and Mark Nieuwenhuijsen, the document highlights that physical activity is essential for good physical, mental, and social health and should be urgently included in the deconfinement strategy. We recommend allowing up to one hour of physical activity a day outdoors , with an emphasis that people only exercise by themselves and keep a distance of at least 1.5 meters to others at all times.
The latest paper, Should We Allow Physical Activity During The Coronavirus Disease Pandemic? says: 'Beneficial effects of regular physical activity, specifically during the COVID-19 pandemic include: immunological and respiratory health, mental health, metabolic health, cardiovascular health, bone health and social and emotional health. As countries around the world plan for coming out of lockdown, the authors list several points that governments need to consider regarding activity and health.
'Deconfinement strategies must include urgently opportunities to safely engage in physical activity while permitting citizens to adhere to modified NPIs to minimise COVID-19 infection risk. Measures need to be implemented to permit physical distancing, i.e. maintaining a 1.5 meters distance to others at all times, also when engaging in physical activity.
For example, walking and cycling are active transport modes that increase physical activity levels, while reducing infection risk when compared to shared, public or private transit. Therefore, considerations should include:
Provision of space: wider sidewalks and extra cycling lanes, particularly those providing access to green and blue spaces; routes that facilitate active transport to essential services and work need to be urgently implemented. This can be achieved by removing car lanes and parking spaces to make space for bikes on roads while freeing up shared pedestrian and bike space for pedestrian use only.
Access to large outdoor spaces: Market squares, open areas in parks, roads along waterfronts and lake sides need to be cleared from cars and other obstacles to serve as areas for physical activity with distancing.
Use of technology to help manage and schedule space use: smartphone applications can be developed to alert citizens to the occupancy of public spaces for exercise near them and suggest alternatives to avoid crowding.
Tactical measures to permit physical distancing:
Physical activity should be done alone or with members of the same household and caregivers when necessary.

Generate specific hours for vulnerable citizens when physical activity spaces are exclusively open for them.

Making cycling, jogging, and walking routes one way/one direction use only to generate more capacity.

Extended hours to parks, market squares and physical activity spaces.

Marks on the ground indicating 1,5 meters distance to the next.

Arrows on bicycle routes indicating a safe distance to be maintained at all times, similarly to those previously used for drivers.

Access to hand hygiene services: Accessible hand wash and hand sanitizing stations.

Upregulation of cleaning procedures: public washrooms, handrails at staircases, outdoor gym equipment need to be cleaned more frequently
The Barcelona Institute for Global Health, ISGlobal, is an alliance between "la Caixa", academic institutions and government bodies to contribute to the efforts undertaken by the international community to address the challenges in global health.