Cycling assistance for key workers in Nottingham
Coronavirus: Nottingham City Council and Sustrans work with local bike charities
23 April 2020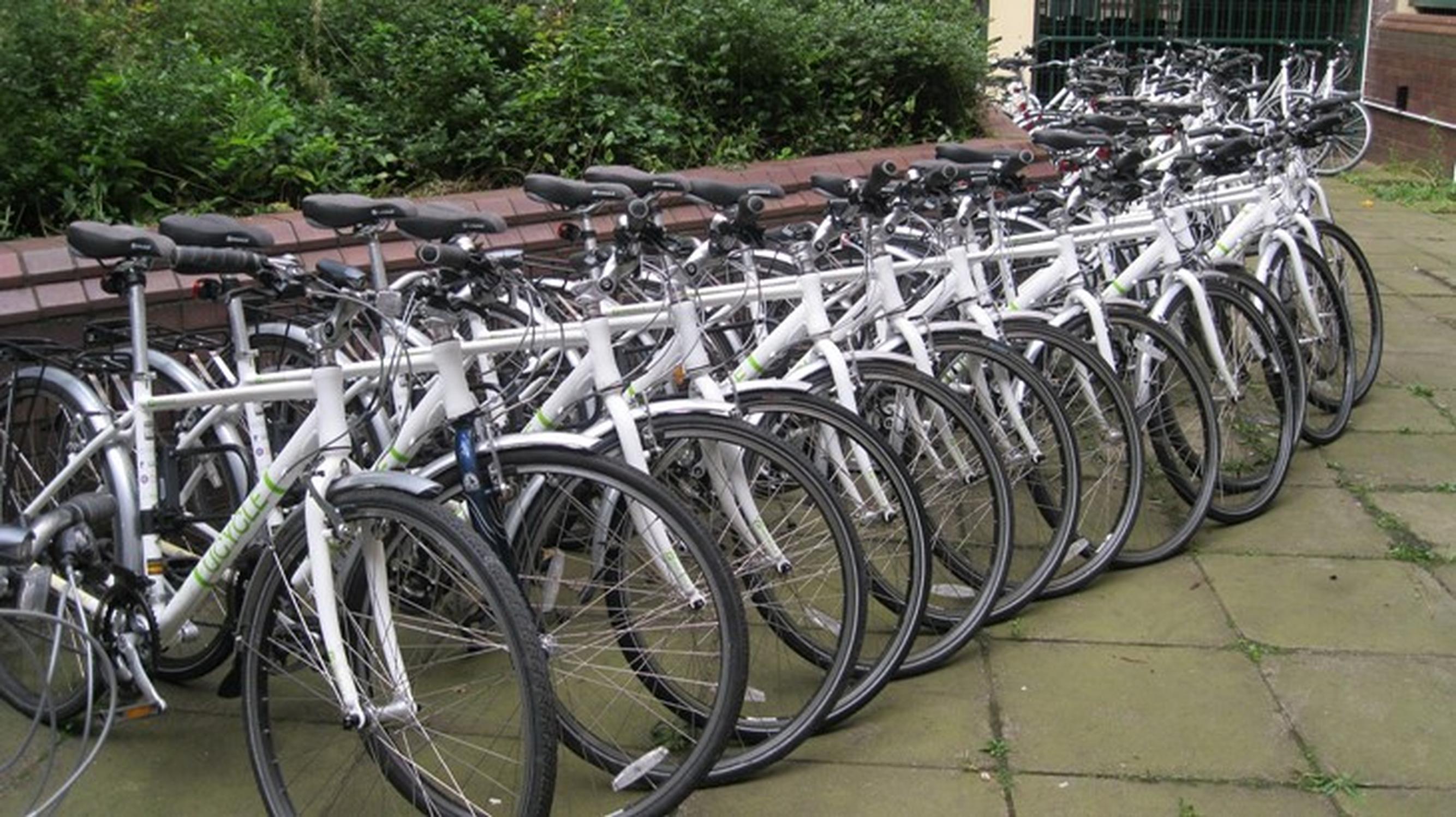 Nottingham City Council and Sustrans will be engaging with key workers, employers and a number of bike charities in Nottingham to identify travel needs and provide personalised travel plans.
These plans will help workers to identify the best routes for their commute and are especially useful for new cyclists.
Cycling charity Ridewise UK will deliver the bikes and offer cycling tips and advice to help commuters feel confident on the road. Community Bike Workshop, Nottingham Bikeworks is working to refurbish donated bikes for keyworkers.
There is also the option of loaning a bike provided by the University of Nottingham, Nottingham Trent University and Nottingham City Council.
Clare Maltby, Sustrans' Interim England Director, Midlands and East said: "We're pleased to be able to play our part in response to the Covid-19 crisis in Nottingham. The Nottingham Bike Aid project is a great example of local charities and the City Council working together to quickly put in place the support that key workers need to travel safely and healthily to work.
"Cycling can be a very attractive, flexible and affordable alternative mode of transport. And now key workers and jobseekers being recruited by key sectors, such as the NHS, health and social care, food retailers and essential manufacturers will be able to benefit from the active travel package we've developed. As long as social distancing guidance is followed, cycling also offers a great opportunity for daily exercise, and can provide key workers in stressful jobs with an opportunity to unwind, helping to support mental health and wellbeing too."
The project will build on the Emergency Bike appeal initiated by Ridewise to deliver free bikes to keyworkers in recent weeks. Helen Hemstock, Chief Executive of Ridewise said: "We know that this will make a huge difference to the people that need to keep moving the most."
Ian Keetley, Managing Director at Nottingham Bikeworks, said: "We are excited to play our part in enabling Key Workers in our community to travel safely as they continue to perform their vital roles in tackling the effects of COVID-19. Unfortunately during lockdown, we have had to suspend our community projects. However it is great to see our facilities, skilled mechanics and volunteers not going to waste as the refurbishing of bikes to support this fantastic project gets underway."
Nottingham City Council has also been funding Sustrans to deliver the Access project, which has been helping job seekers back into work. Cllr Adele Williams, Portfolio Holder for Local Transport, said: "I'm really proud that in these unprecedented times, we've been able to work together with our partners to reshape our current jobseeker and business cycle support services to provide help for key workers and jobseekers.