Milan implements 'extraordinary plan' to boost walking and cycling after lockdown eases
The plan will include temporary cycle lanes, new, widened pavements, pedestrian and cyclist priority streets, and reduced speed limits in the city centre
21 April 2020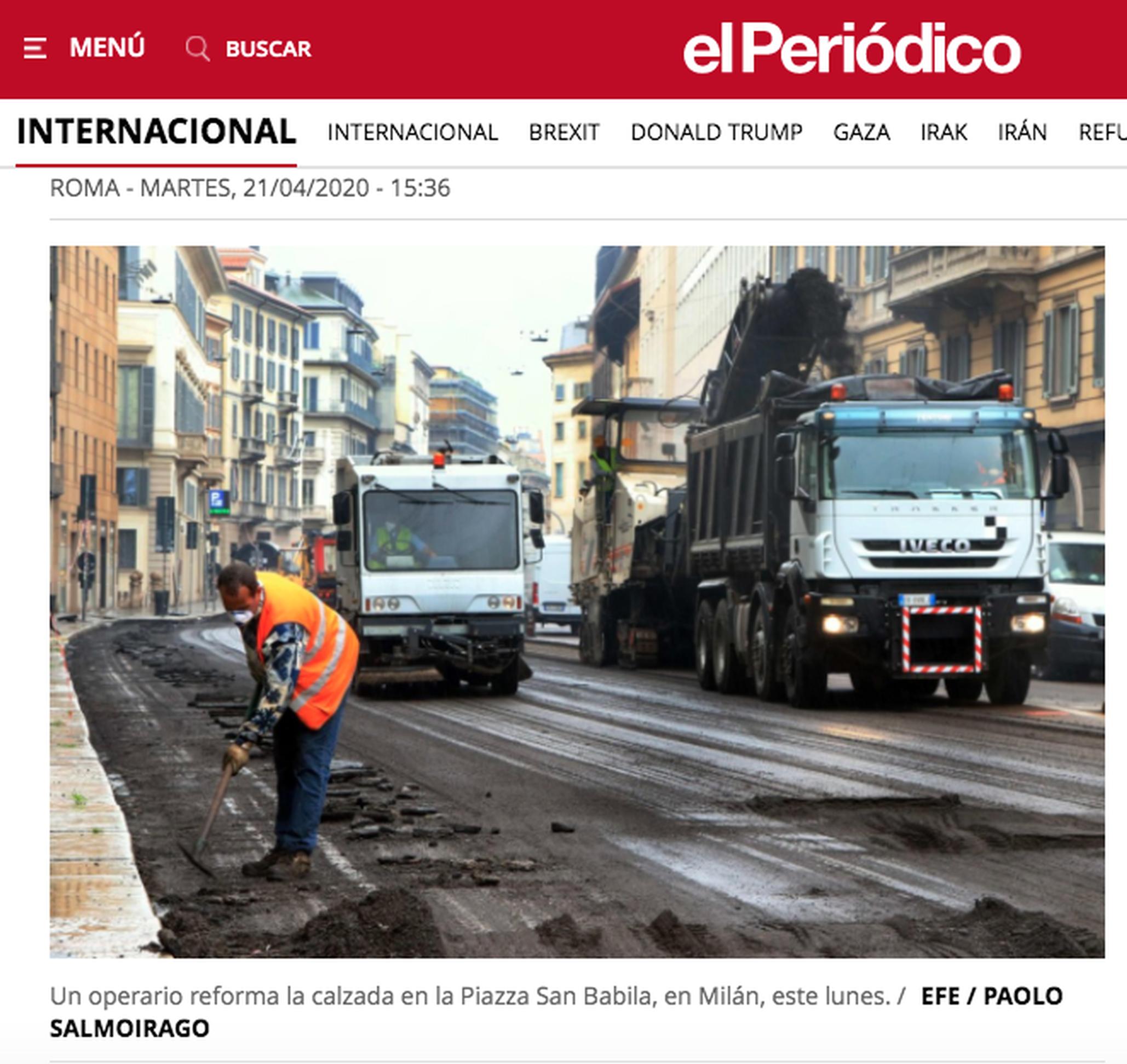 Milan hopes to emerge from lockdown with cleaner and greener transport options in place, as the city announced an expansion of bike and pedestrian paths to protect commuters from infection risk and stop a spike in car use as lockdown is eased.
Local authorities have announced that 35 kilometres (22 miles) of city streets will be made more accessible to pedestrians and cyclists in the coming months, as it begins a major project to transform roads in the city centre, reports TheLocal.it
The ambitious Strade Aperte (Open Streets) plan aims to reallocate street space from cars to pedestrians and cyclists, making it safer and easier for people to leave their vehicles at home once lockdown is lifted.
But there are concerns about the virus being transmitted in crowds on public transport as people get back to work, particularly in compact and densely-populated Milan. The northern Italian city is also one of Europe's most polluted city. In light of the nationwide lockdown motor traffic congestion in the city dropped by 30 to 75 per cent and air pollution with it.
Milan transport authorities say metro services in the city will run at 30 percent capacity in order to allow social distancing.
This means that, instead of transporting the usual 1.4 million passengers per day, the Milan metro will only be able to carry 400 thousand people daily.
The fear is that this could result in a spike in car traffic.
'We cannot think of [lifting lockdown] meaning a million more cars on the road,' Milan transport councillor Marco Granelli told Radio Lombardy on Tuesday.
'To avoid this, we will have to strengthen two-wheeled transport. This is why we're putting in place an extraordinary plan to create new cycle paths," he said.
Milan city hall is 'preparing documents and plans to add about 35 kilomtres of new cycle routes to the more than 200 already existing,' he said.
It will include temporary cycle lanes, new, widened pavements, pedestrian and cyclist priority streets, and reduced speed limits in the city centre, officials said.
Under the planned 'phase two' of Italy's lockdown, businesses are expected to start gradually reopening from May onwards.