TfL postpones enforcement of stricter rules for freight vehicles
Coronavirus: Mayor of London delays rule changes on Direct Vision Standard and Low Emission Zone schemes
09 April 2020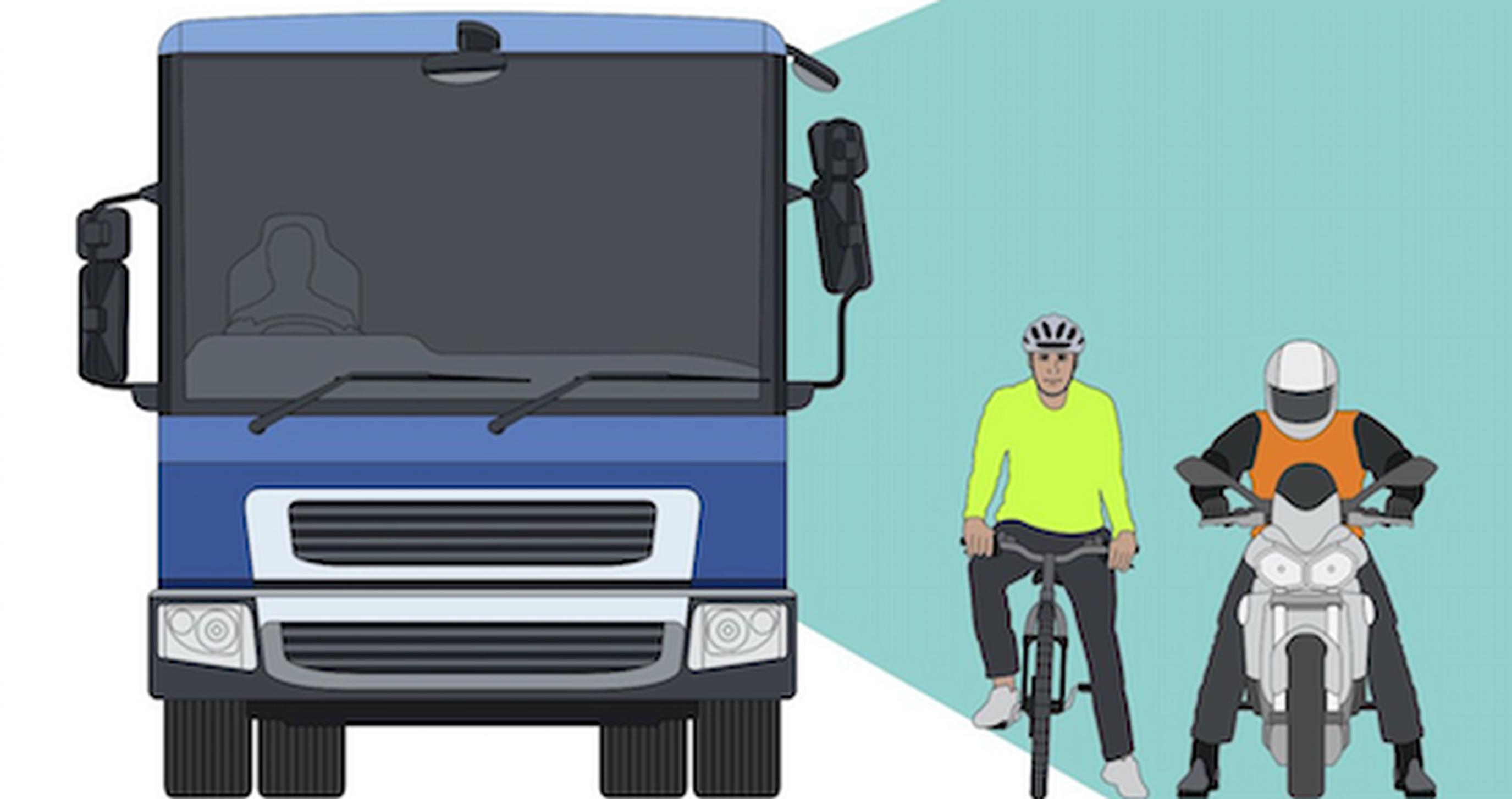 Transport for London (TfL) is set to temporarily postpone the enforcement of new stricter rules for freight vehicles, which were due to come into force from October 2020, under the Low Emission Zone and Direct Vision Standard, as disrupted supply chains during the coronavirus pandemic have made it more difficult for the new standards to be met on time.
TfL has already temporarily suspended the current Low Emission Zone, Congestion Charge and Ultra Low Emission Zone (ULEZ) until further notice to help our critical workers get to work and for essential deliveries to take place.
The Low Emission Zone (LEZ), which covers most of Greater London, encourages the most polluting heavy diesel vehicles driving in London to become cleaner by setting minimum standards for emissions. These standards will be tightened for buses, coaches and lorries in line with the tough requirements in place for the central London ULEZ.
The Direct Vision Standard (DVS), which is being introduced with the support of London Councils, is set to reduce danger to all road users by introducing a permit system for heavy goods vehicles (HGVs), assigning vehicles a star rating based on how much the driver can see directly through their cab window.
From 26 October 2020, heavier vehicles not meeting the new stricter emissions standards would have had to pay a daily charge to drive within the LEZ. From the same date, anyone driving an HGV within Greater London without a valid HGV safety permit (free on application) could have received a penalty charge notice of up to £550.
TfL said that although the freight industry has been preparing for these new rules for some time, with many vehicles already compliant, the coronavirus pandemic has disrupted supply chains and has placed additional demands on the industry. These challenges would have made it more difficult for the new standards to be met on time, particularly for businesses who have been unable to make changes to their fleet during the coronavirus pandemic.
The Mayor of London, Sadiq Khan, has asked TfL to delay enforcement of the new rules for at least four months to give the industry and fleet operators more time to adopt cleaner, safer vehicles. Although the new rules under both schemes will still legally come into force on 26 October, no charges will be payable or enforced for non-compliant vehicles under those new standards until the end of February 2021. The new date for the start of enforcement will be kept under review.
The Mayor said: "Coronavirus has disrupted supply chains and placed additional demands on the freight industry, making it more difficult for new standards to be met on time. To help ease pressure on the sector I've asked TfL to delay the enforcement of the new stricter rules, initially for four months, to allow the freight industry to focus on its core operations during the pandemic."
Christina Calderato, TfL's Head of Transport Strategy and Planning, said: "The tighter standards for the Low Emission Zone and Direct Vision Standard are both absolutely vital to our plans to make London a cleaner, greener and safer place to live. We're committed to bringing these changes in as soon as practically possible while supporting the freight industry and recognising that the coronavirus pandemic has placed intense new demands on people and organisations across the capital. We'll continue to work closely with the freight industry and propose to begin enforcement of the new rules four months later than planned, at the end of February 2021. We will keep this under review."
Freight operators can continue to apply for an HGV Safety Permit on the TfL website at tfl.gov.uk/modes/driving/dvs-safety-permit-application/
The delay was welcomed by the Freight Transport Association (FTA). Natalie Chapman, Head of Urban Policy at the FTA, said: "Logistics businesses are having to give their complete attention to the urgent task of keeping goods moving across London throughout the COVOD outbreak; there is simply no time, resource or funding for them to undertake the significant work needed to prepare their fleets for the arrival of DVS and the tightening of the LEZ.
"As such, we are relieved the Mayor of London, Sadiq Khan, listened to the concerns shared by FTA's Chief Executive, David Wells, in his letter dated 20 March 2020 and has agreed to delay the enforcement of both schemes for at least four months until the end of February 2021. FTA and its members support fully the Mayor of London's ambition to improve road safety and air quality across the capital but dealing with the immediate crisis of COVID-19 – a situation unprecedented in our times – must for now take priority.
"Logistics operators are facing significant disruption to their operations as members of their workforce fall ill and/or enter into self-isolation. Achieving compliance with DVS will require many goods vehicles over 12 tonnes to have additional cameras, sensors and alarms fitted. However, supplies of technology, equipment and trucks are already being disrupted and more effects are expected.
"Delaying enforcement will allow businesses to focus their efforts on ensuring the population of London continue to receive the food, hygiene products and other basic items required to see them through this pandemic."
However, Chapman suggested that a longer period is likely to be needed for businesses to adjust. "Many operators had already started replacing vehicles and fitting additional safety equipment in preparation for the original October deadline, so in many cases compliance with these schemes will be realised even sooner than the original October deadline."
The Road Haulage Association (RHA) has also called for a longer delay. Forcing hauliers to spend thousands of pounds on vehicle upgrades during the COVID-19 crisis is both insensitive and outrageous, said RHA chief executive, Richard Burnett. The RHA boss says (DVS) is in danger of forcing struggling firms out of business despite the postponing of enforcement until February 2021. ""It's unthinkable that TfL and the mayor are going ahead with DVS at this time," said Mr Burnett. Hauliers supplying London with the goods they need during the crisis are already facing a financial struggle for survival.
"Saddling them with huge costs to upgrade their vehicles right now is short-sighted and beyond belief – they need more time. Adding a year to the roll out of this scheme would cost the authorities nothing and save many firms from going out of business. It would be a win-win for common sense."