How much could travel demand change? 'Profound' implications for future investment
07 April 2020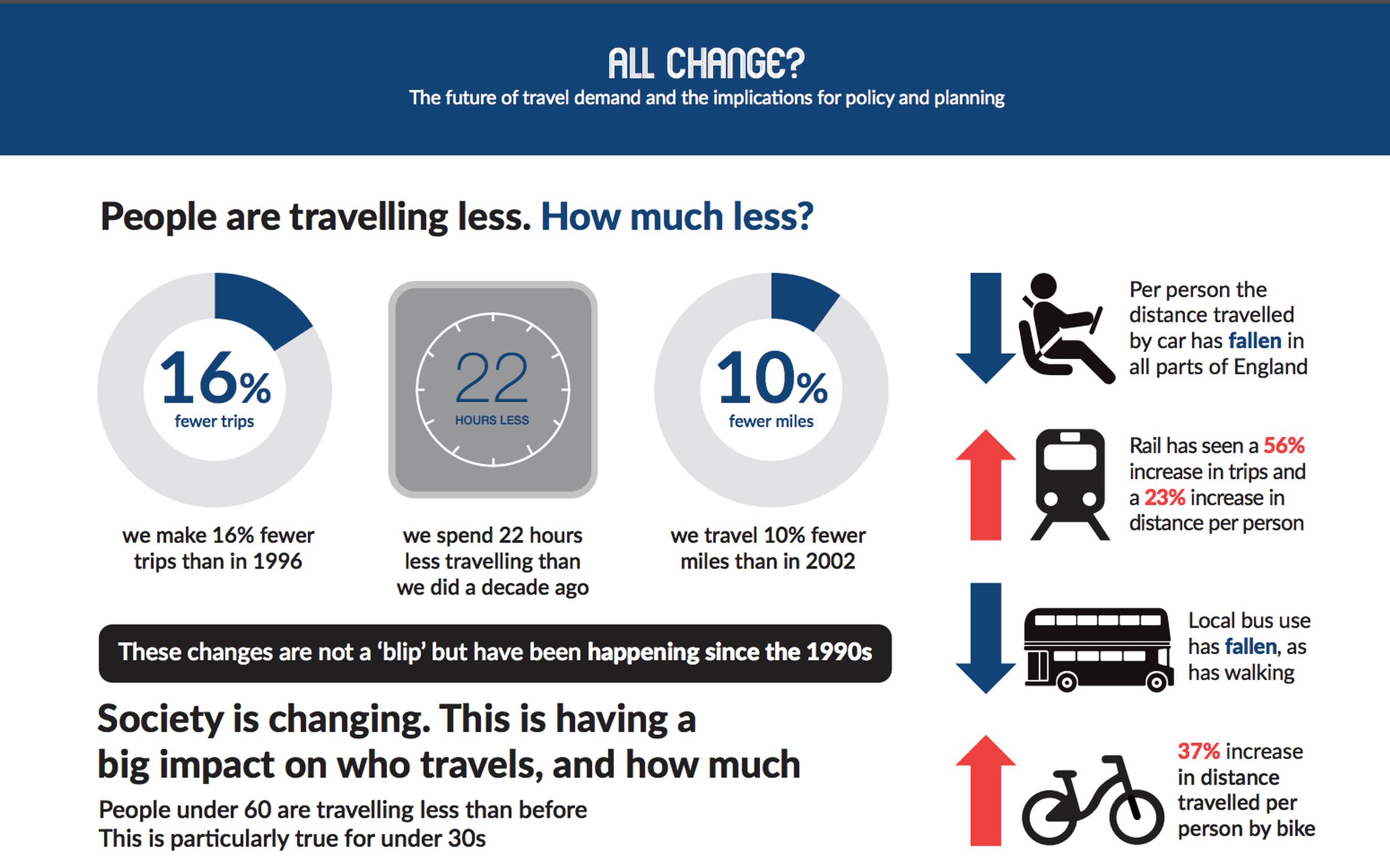 Talking to the BBC this morning (April 3) AA President Edmund King suggested that the aftermath of the Covid-19 crisis will transform the way we live, work and travel in the UK, the AA says.
The AA predicts a permanent reduction in the demand for travel because people have learned during the crisis to use home-working technology.
The implications are profound for commuters and for government finances.
The chancellor currently plans to spend £27bn to curb congestion on roads and £100bn on HS2 – but if demand falls, that may not be needed, said King.
'Anecdotal evidence from people lucky enough to be working during the coronavirus-enforced lockdown suggests that infrastructure funds might be better spent on broadband to support home working,' he told the BBC.
However, there are a range of views. Also commenting to the BBC, the government's former infrastructure tsar, Andrew Adonis, said it was too soon to forecast a permanent drop in traffic due to an increase in home working.
Landor LINKS will be following this debate and exploring future issues at Modelling World in October
He told the BBC: 'Lots of people are working out how to use Skype and Zoom, so this could improve productivity – but on the other hand, other people can't wait to get back to the office.
'I'm sceptical whether travel demand will drop sufficiently to counteract population growth in the UK.' More people generally equals more travel.
Prof Greg Marsden from Leeds University's Transport Studies Unit, who has been one of the leaders of the Commission on Travel Demand, said the government's projections of traffic growth underpinning the roads programme was 1% a year – meaning 35% by 2055.
He also told the BBC that post-Covid-19, an actual fall in traffic was more likely.
Prof Marsden said: 'The likely drop in traffic levels post the Covid-19 crisis means that we should delay the road expansion programme and focus instead on rebuilding public transport and switching more of our vehicles to zero emissions.'