50 and out... Bendixon retires as Living Streets president
Ben Plowden pays tribute to Terence Bendixon has stood down as president of Living Streets, a role he held since 1970
01 April 2020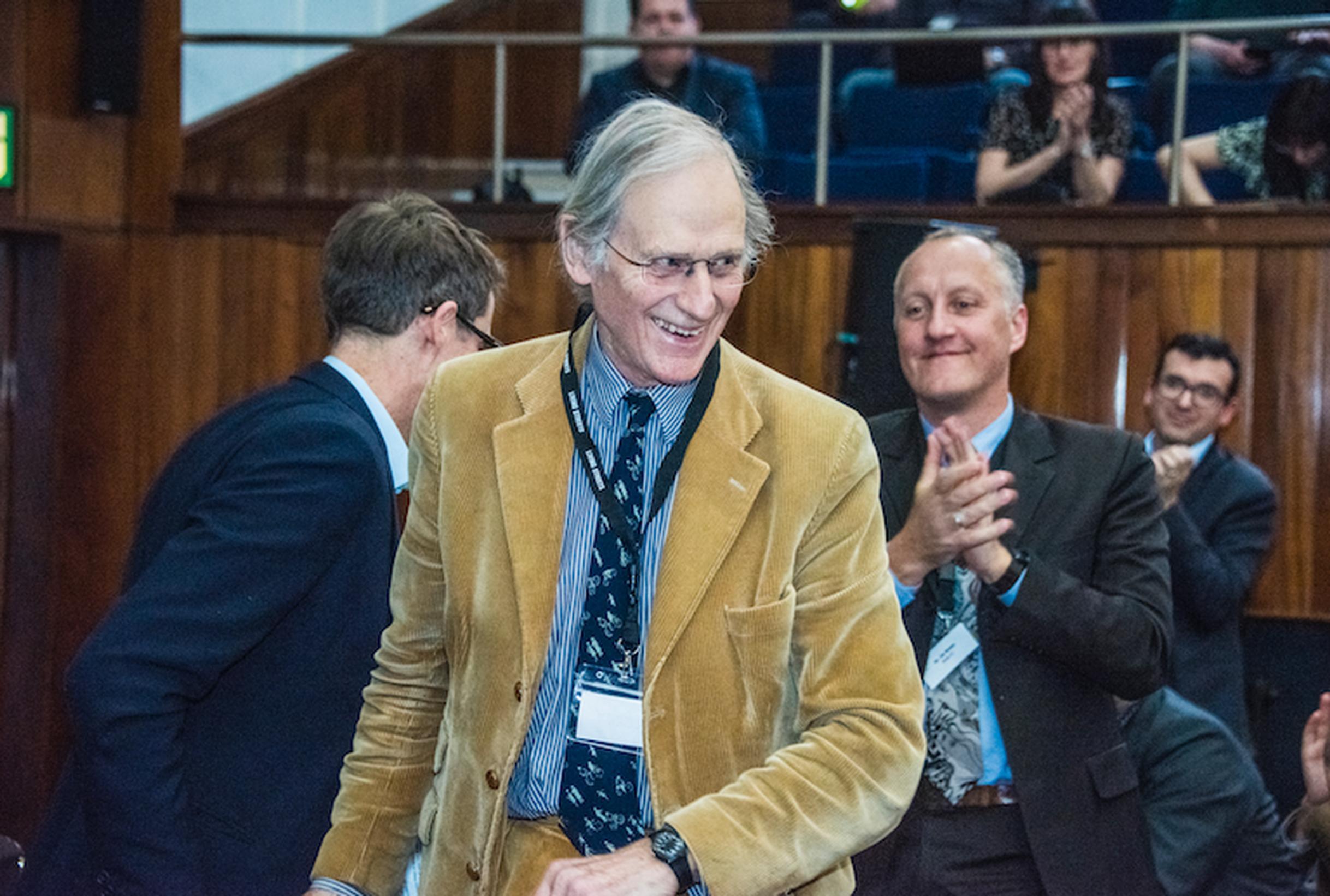 Terence Bendixon has made a seminal contribution the past 50 years to the debate about cities, sustainable transport and in particular, the importance of walking and public realm.
I would even argue if it wasn't for the sustained commitment and vision of Terence over that period, we probably wouldn't have had a Living Streets Walking Summit event this year.
The crucial point is that there is nothing new about the case for walking and its importance for individuals, communities, towns and cities and society as a whole. Terence wrote his first article on this topic in 1969. What was missing for much of the intervening period was an 'official' recognition of the importance of walking; and the political will and resources needed to improve the conditions for walking in our towns and cities.
The fact that we heard from the Mayor of Greater Manchester and no fewer than four walking and cycling commissioners (at the Walking Summit) and all the fantastic case studies from all over the country, shows how far we've come.
Terence's first exposure to urban walking was on his journey to / from school in Westminster to his home in Chelsea. Terence believes those journeys taught him nearly everything he needs to know about cities.
In 1963 Terence joined The Guardian as Planning Correspondent. By 1969 he realised that cars were the 'death of cities' and wrote an article that year on why pedestrians should be given a better deal. Tom Foley, the co-founder of The Pedestrians Association (now known as Living Streets), called Terence the next day, took him out for tea and persuaded him to join the management committee. Terence later became Chairman of The Association and has been President since 1992. Meanwhile Terence continued to write, talk and act on behalf of pedestrians, walking and sustainable cities.
In 1970, Terence stood as one of 90 candidates in that year's General London Council election for the 'Homes before Roads' party, objecting to infamous motorway box proposals for London, most of which, thankfully, never came to pass. In 1971 he moved to Paris to work in the Urban Division of the OECD and persuaded his colleagues there about the importance of walking. He also published a book 'Instead of Cars' (1977) making a clear case for cities fit for walking.
He took regular visits to The Hague with the Federation of European Pedestrians Associations.
Terence was instrumental in The Pedestrians Association getting its first full-time Director, me. Having met, the two of us secured funding from the Esmee Fairburn Charitable Trust for The Association in 1997. Later that year, we re-launched The Pedestrians Association as Living Streets with a street closure and a community breakfast on Broadway Market in Hackney with Billy and Belinda Belisha stilt walkers.
And the rest, as they say, is history.
Subsequent chief executives, including the notable Joe Irvin, have found further sources of funding for Living Streets, turned the Walk to School into a national movement, linked walking to public health and lobbied for a new approach to urban transport based on priority for walking, cycling and public transport.
With typical modesty, Terence only claims responsibility for part of these achievements. But in reality for many years after 1970 he played a central role in the transformation of the association into Living Streets, an organisation which is in the top 25% of UK charities, with a turnover of £5m, staff of 90 in four offices and a major voice in the debate about the future of urban transport.
Throughout that time, he has been the embodiment of public service and unfailingly calm, determined, charming, good-natured, cogent and quietly passionate about making the world – and towns in particular- a better place. Terence, you can feel very proud of what you've helped to achieve over the past.

Ben Plowden is director, knowledge assets, TfL commercial consulting and international at Transport for London. He was speaking at the annual Living Streets Walking Summit
www.livingstreets.org.uk