Transport use decreases dramatically, but will public transport recover?
31 March 2020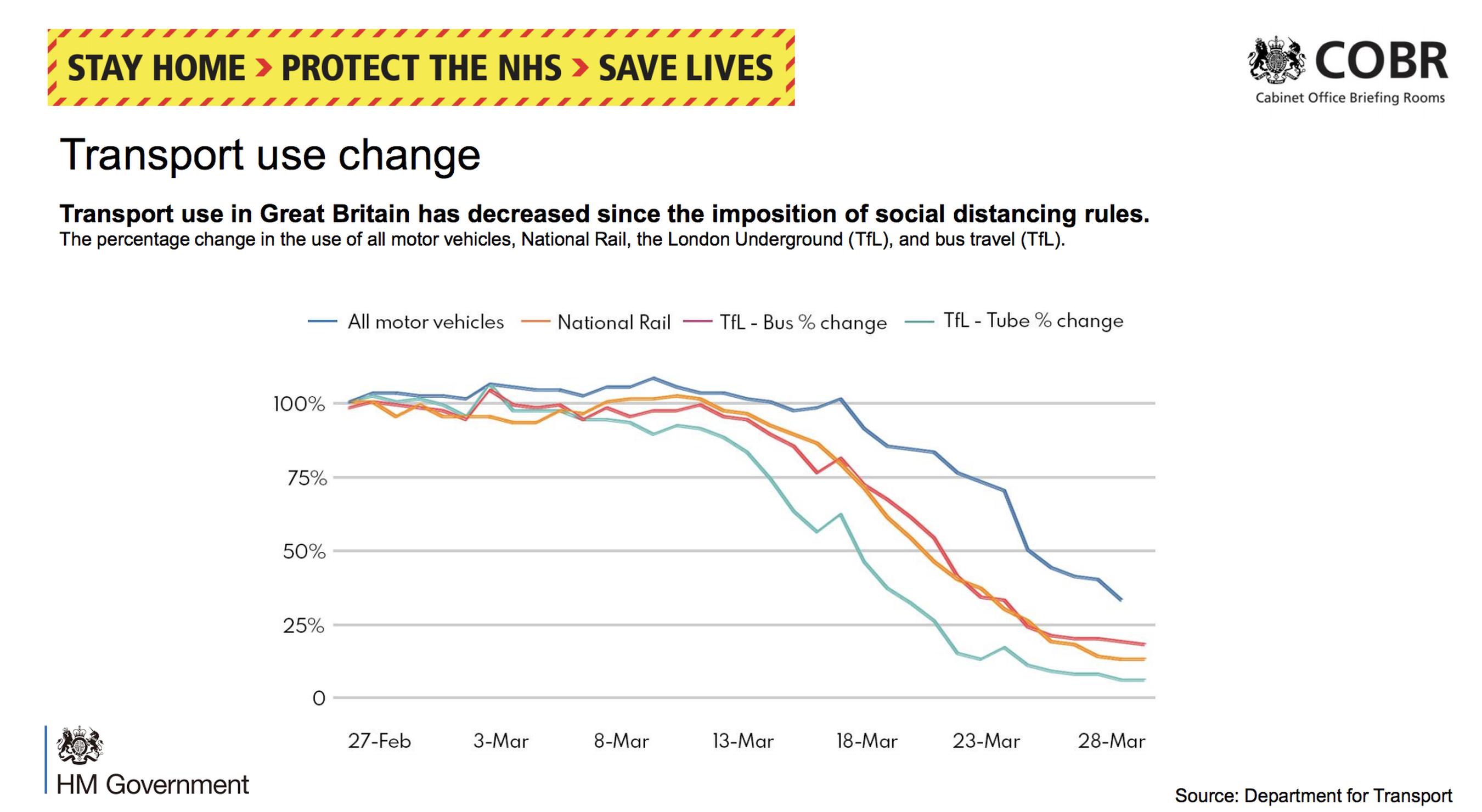 As the public responds to pleas to stay at home, Ministers at the 30 March COBR briefing revealed a slide to show how transport use has decreased. Deputy Mayor of London for Transport, Heidi Alexander, tweeted: 'Spent the last two to three weeks of my life trying to get people off the tube and buses - thank you @uksciencechief for showing the nation how we have got on at the No.10 press conference today. A herculean effort on the part of Londoners and @TfL.
In response, one transport economist tweeted: Will public transport ever fully recover - loss of 80% of passengers and revenue with virtually no reduction in operating costs?
A sobering thought.
Read more on how the public is listening to message on essential travel
Email your thoughts to Juliana on juliana.orourke@landor.co.uk