'Choose cycling over public transport for essential journeys'
Cycling UK says the bike offers a safer means of transport during COVID-19 crisis
25 March 2020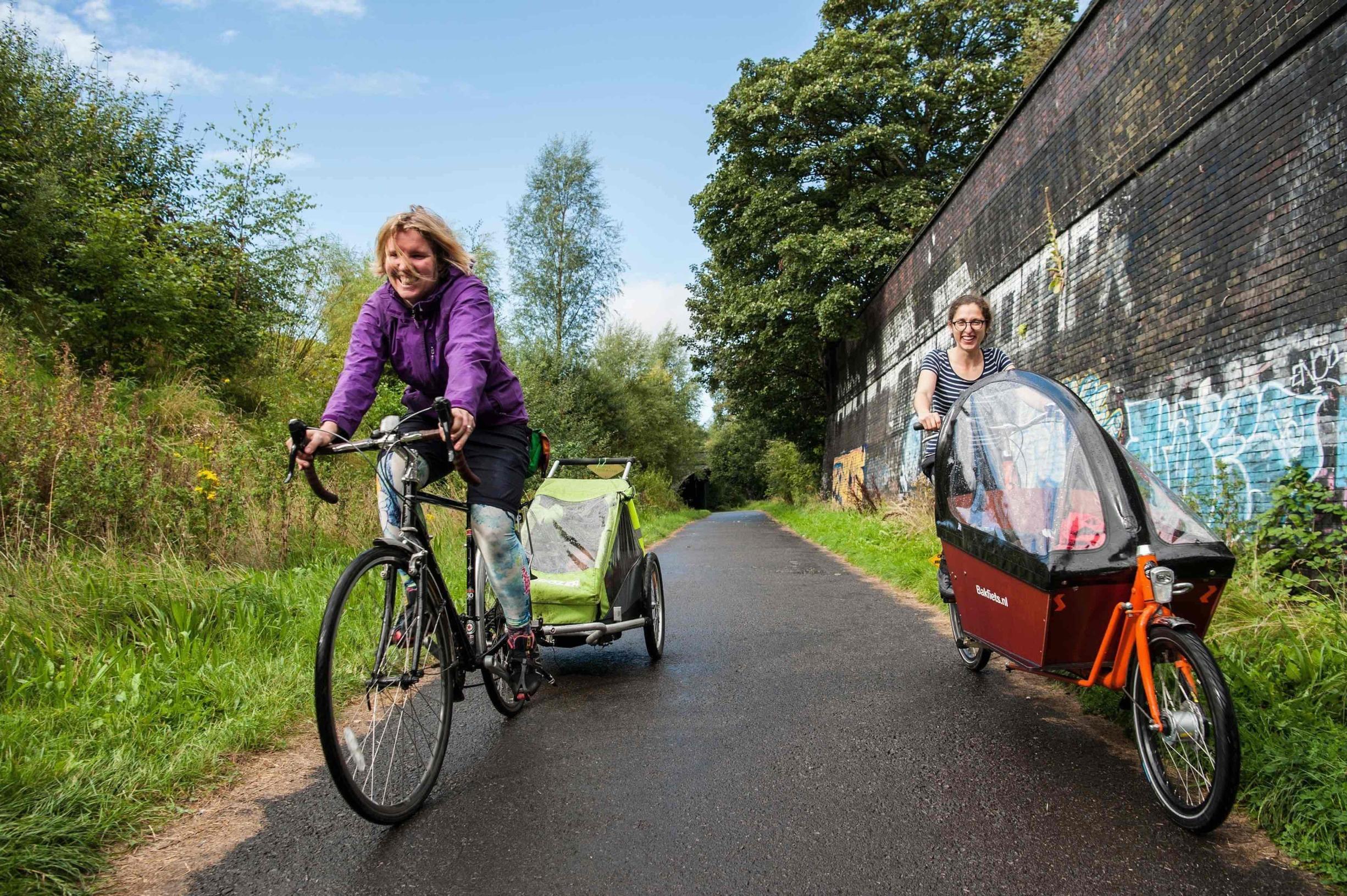 People who need to make essential trips during the COVID-19 pandemic should consider cycling rather than using public transport, the charity Cycling UK has advised.
For those making "absolutely necessary" trips to work, the bike is preferable to travelling by bus or train, it says, adding that cycling may also be the best means of transport when essential shopping for food for medicines. The charities Sustrans and Living Streets have also stressed the benefits of making daily trips on foot and bike.
On Monday Prime Minister Boris Johnson announced that people must stay at home except for shopping for basic necessities, daily exercise, any medical need and travelling to and from essential work.
"This means it remains advisable for people to cycle for their health, fitness and well-being, but in line with our previous guidance, you should only do this alone or with members of your household unless any of them have reason to self-isolate," said Cycling UK. "Under no circumstance should you cycle or take part in any cycling activity in groups. This is critical to stop the coronavirus disease spreading between households."
Matt Mallinder, Cycling UK director, told TransportXtra: "These are extraordinary times, but sometimes the most ordinary of activities can be part of the solution we need.
"As we all get to grips with how we cope with coronavirus, it's clear cycling has its part to play, not just for our own physical and mental wellbeing, but also as a means to relieve the pressure on local public transport which is critical for our key workers.
"When we emerge from the other end of this health and economic crisis, Cycling UK hopes the role cycling played will be recognised by both Government and many more people will have adopted cycling into the lives for leisure and everyday journeys."
This was echoed by the charity Sustrans, which stated that cycling and walking remain an easy way to stay fit and keep active, as long as government advice on social distancing is followed.
Walking and cycling can work with social distancing if people are responsible as transmission risks will be very low if people stay 2-3 metres apart, said the charity.
Sustrans is the custodian of the National Cycle Network (NCN), which is more than 16,000 miles long and spans England, Wales, Scotland and Northern Ireland. The charity advises users and all affiliated groups not to run any group activities, group walks or rides, and events on the NCN.
Xavier Brice, chief executive of Sustrans, told TransportXtra: "Following the Government guidance to reduce the spread of COVID-19, we've asked users and all affiliated groups not to run any group activities, group walks or rides, and events on the National Cycle Network.
"Cycling and walking can be an easy way to stay fit and keep active during these challenging times, and we welcome that the Government has included it amongst the activities people can do as part of their one outside exercise per day."
People can go for a walk, cycle or run on the NCN on their own or with members of their household if they are not showing symptoms of Covid-19, said Brice.
"We recognise the paths are also important links for essential journeys, such as going to work and the shops. In all instances, everyone who chooses to use the National Cycle Network should do so responsibly and strictly follow Government advice on social distancing."
The charity Living Streets is also urging people to keep active while following the Government's social distancing advice. Just a 20-minute walk each day can prevent long-term health conditions like type 2 diabetes, heart disease, certain cancers and depression, said Kathryn Shaw, communications and media manager at Living Streets.
She told TransportXtra: "On social media, we've been encouraging people to share images of their daily exercise, using the hashtag #walkingfromhome. The response we've had is really encouraging and shows people gaining a newfound enjoyment of their local areas. In a post-lockdown world, we'd love people to carry on walking or cycling their local journeys.
"Motor traffic is responsible for the majority of air pollution in our towns and cities, causing an estimated 40,000 premature deaths in the UK each year. Experts are already seeing an improvement in air quality since the public were told to avoid nonessential travel.
"By enabling and encouraging people to walk and cycle more, we could see huge improvements to the air we breathe, helping to protect our personal health and the huge strain on the NHS."