Steps taken to reduce number of people using Tube and rail services
Coronavirus: British Transport Police deploys 500 officers to help make sure only essential journeys are made
25 March 2020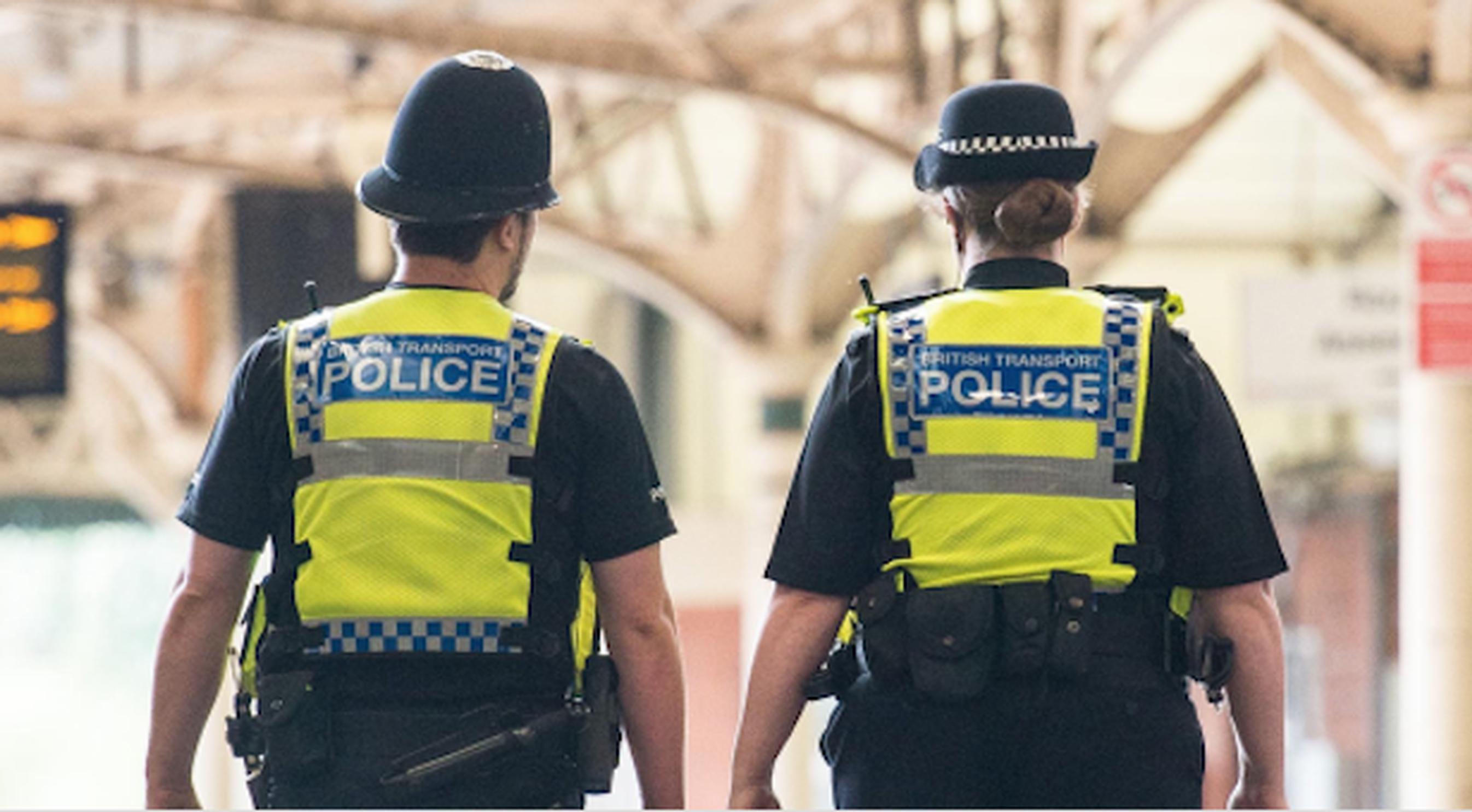 London Underground has enacted a series of measures to stop non-essential journeys on the Tube during the coronavirus outbreak.
Queues are being introduced at ticket gates and some escalators are being turned off to slow the flow of passengers to platforms.
Meanwhile, British Transport Police (BTP) will also be deploying 500 officers to patrol the UK's rail network.
The moves follow concern over images showing Tube carriages packed with commuters.
Mayor of London Sadiq Khan said passenger numbers fell by a third on Wednesday morning but more needs to be done.
"We still need more Londoners to do the right thing and stay at home," said Mr Khan. "Nearly a third of TfL's staff are now off sick or self-isolating - including train drivers and crucial control centre staff.
"Many of them have years of safety-critical training in order to run specific lines – so it is simply not possible to replace them with others. If the number of TfL staff off sick or self-isolating continues to rise – as we sadly expect it will - we will have no choice but to reduce services further."
On Tuesday evening, BTP Assistant Chief Constable Sean O'Callaghan said officers would be supporting railway staff and reminding the public of the need to follow the government advice.
"The measures announced yesterday by the Prime Minister are there to save lives which is part of the work our officers do every day," he said. "We are supporting rail operators and those key workers making their journeys home tonight by deploying 500 officers across the rail network nationally.
"They will be patrolling stations, supporting railway staff and reminding the public of the urgent need to follow the government advice – only those making essential journeys for work should be using the Tube and rail network.
"We strongly urge the rest of the public to do the right thing and help us save lives by staying at home and slowing the spread of the virus."
The Underground network has been reduced by Transport for London (TfL) with 40 stations shut and services cut back.

Political row
Concerns about the number of people travelling into London Underground trains led to a political row between Health Secretary and the Mayor of London.
Addressing Parliament on Tuesday, Health Secretary Matt Hancock said there was no good reason for running infrequent services on London Underground. He said: "When it comes to the Tube, the first and the best answer is that Transport for London should have the Tube running in full so that people travelling on the Tube are spaced out and can be further apart – obeying the two-metre rule wherever possible.
"And there is no good reason in the information that I've seen that the current levels of Tube provision should be as low as they are. We should have more Tube trains running."
Mayor Sadiq Khan hit back, saying: "This is simply not true. I have told ministers countless times over recent days that TfL simply cannot safely run a full service because of the levels of staff sickness and self-isolation.
"Nearly a third of staff are already absent – there aren't enough drivers and control staff to do it. The Government must act urgently to get more people staying at home rather than going to work unnecessarily – that means taking the difficult decisions they are refusing to take to ban non-essential construction work and provide proper financial support to freelancers, the self-employed and those on zero-hours contracts to stay at home."
Construction dispute
The argument about levels of service segued into a debate over whether or not building sites should remain open, as Tube users included construction workers.
Khan believes all non-essential building projects should cease. He has also suspended most work on Crossrail and Transport for London sites.
However, the government has said work can continue so long as people are 2m (6.5ft) apart, but critics say this is impossible to enforce, and that public health should come first.
There have been calls for a national shutdown. Scotland's First Minister Nicola Sturgeon said building sites should close for to help combat the spread of the virus.
Andy Burnham, Labour Mayor of Greater Manchester, told the BBC's Newsnight programme the decision to allow non-essential work appeared to have been made for economic reasons. "When you're in the middle of a global pandemic, health reasons alone really should be guiding all decision-making," he said.
The National Federation of Builders, which represents small to medium sized contractors, said it was following government advice and advising members they work could work in people's homes if it was safe or an emergency.
However, while some construction companies are closing sites, many building projects remain operating. Contractors are sometimes reluctant to stop work as they could lead to overruns that trigger penalty clauses.
Another factor at play is that many construction workers are self-employed and fear that they could lose income if their employers shut down. The absence, so far, of a package of support measures for freelance workers akin to those available for employees has become a talking point.
Chancellor Rishi Sunak is expected to announce a package of support at the government's daily press conference on Thursday.