Pay-per-mile levy on driving, free local buses and better public transport to tackle car impacts
20 February 2020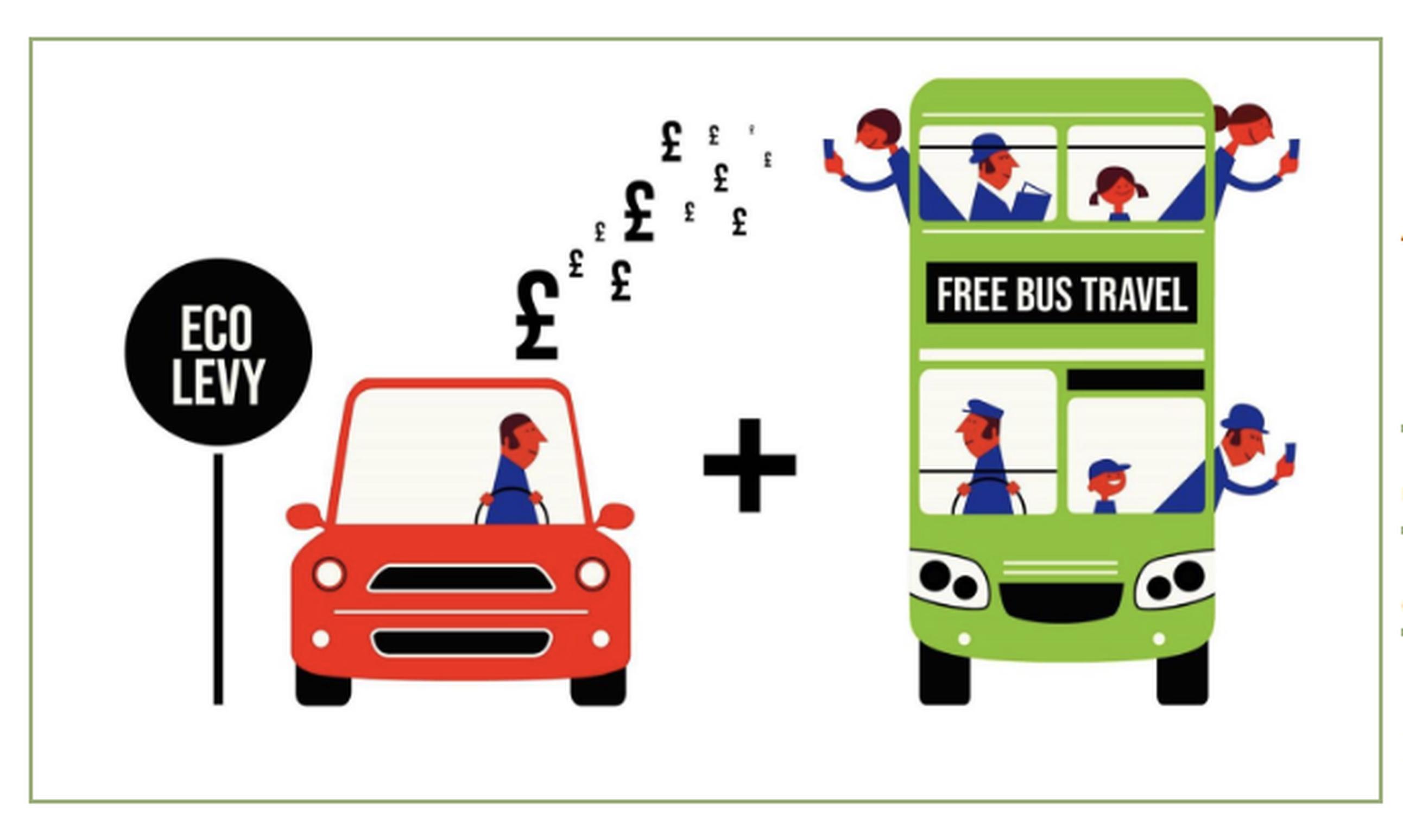 Transport for Quality of Life has published its latest 'Radical Transport Policy Two-Pager' written by its Associates, Directors and colleagues. An Eco Levy for driving: cut carbon and clean up toxic air, suggests that a pay-per-mile Eco Levy on driving, plus free local buses and Swiss-style public transport frequencies, would meet our obligation to tackle the climate impacts of cars, says the paper.
A pay-per-mile Eco Levy should have the explicit aim of cutting carbon and air pollution. This is different to a congestion charge.
Previous proposals for a fiscally-neutral national congestion charge (exactly offsetting declining fuel duty revenue, but charging more for driving in cities, and less than at present for driving in rural areas) are not fit for this purpose.
They risk increasing carbon emissions by displacing activity to rural and peri-urban areas.
All the revenue raised by the Eco Levy should be invested in providing excellent alternatives to driving. There should also be extra up-front investment in public transport, funded by national government, in the months before an Eco Levy comes in. The charge per mile for driving on local roads should be set by local authorities, within a range defined by national government.
Local authorities could vary their charge, or use other tools such as a workplace parking levy, so long as the resulting cut in traffic is enough to meet a transport carbon budget agreed with their sub-national transport body (in turn based on a transport carbon budget allocated to each sub-national transport body by the Department for Transport). On the strategic road network, the charge per mile should be set by Highways England, again at a level that is enough to reduce traffic (and therefore carbon emissions) to stay within a carbon budget agreed with the Department for Transport.