Funding for climate-friendly energy sources for transport and industry
20 February 2020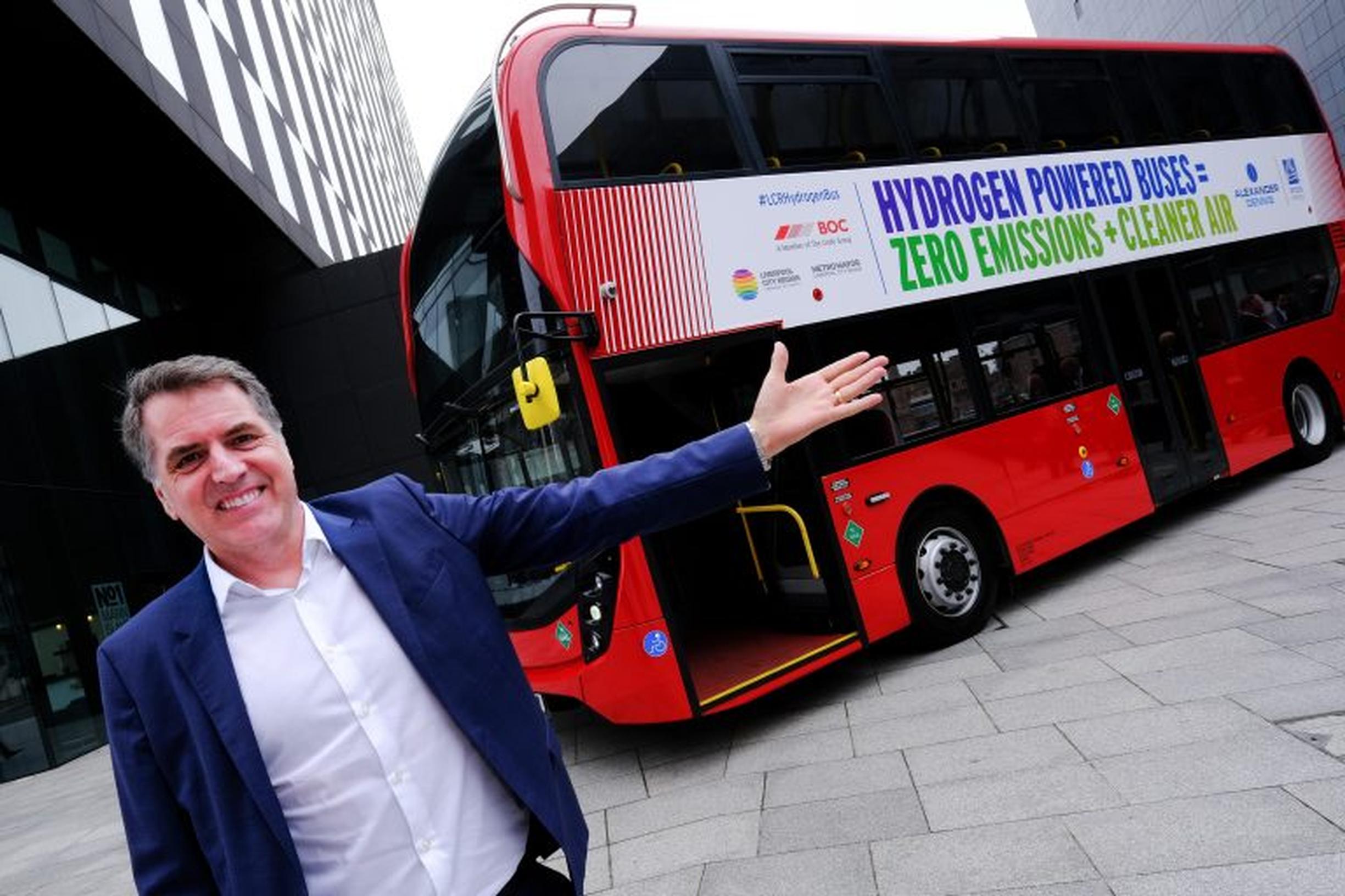 Households and businesses are to benefit from £90 million to cut carbon emissions in transport, industry and homes, Energy Minister Kwasi Kwarteng has announced. The complete funding package forms part of the Department for Business, Energy and Industrial Strategy's £500 million innovation fund, which is dedicated to harnessing and rolling out cutting edge technology to fight climate change.
Of the funds recently announced, £70 million will include funding for two of Europe's first-ever large scale, low carbon hydrogen production plants - the first on the banks of the Mersey, the second planned for near Aberdeen. A third project will develop technology to harness offshore wind off the Grimsby coast to power electrolysis and produce hydrogen.
Hydrogen is a low or zero-emission alternative to fossil fuels which could power future industry and transport.
The investment will also fund projects to trial cutting-edge technologies for switching industrial production from fossil fuels to renewables in industries such as cement and glass production.
The remaining £21 million will be used to fund projects aimed at cutting household emissions and bills through nine UK-wide local "smart energy" projects.
Minister for Business, Energy and Clean Growth, Kwasi Kwarteng, said: 'Every corner of the UK has a part to play as we eliminate our contribution to climate change entirely by 2050. This funding will deliver energy savings and reduce carbon emissions – a win-win for communities and the environment.'
The competition for the £21 million fund ran as part of the UK Research and Innovation (UKRI) Prospering from the Energy Revolution challenge and will contribute to the goal of achieving net zero emissions by 2050.
The £21m was awarded to 10 ground-breaking smart energy projects across UK, from Coleraine to Rugeley, to trial new technology which could become a blueprint for greener localized energy generation on the road to net zero.
Projects include generating geothermal energy from canals and old coal mineshafts and a heat network warming homes from the London underground.
The projects have the potential to be scaled up and rolled out across industry, meaning houses and roads could be built using low-emission concrete by 2030. This would prevent 3.2 million tonnes of CO2 a year from polluting the environment - equivalent to taking 679,000 cars off the road.
Over 250,000 people could have their homes powered by local renewable sources by 2030 – which could lead to their energy bills reducing by as much as half, thanks to this government funding.
The competition winners include:
Zero Carbon Rugeley: to deliver a detailed design of a smart local energy system for Rugeley Town and its local area, including the 2,300 houses being built at the former ENGIE Rugeley Power Station site.
Peterborough Integrated Renewables Infrastructure (PIRI): by integrating electrification, mobility and heat provision, the design aims to maximise low-carbon energy use, accelerate low-carbon technology adoption and enhance the overarching energy system, providing a solution that can be fully replicated in other areas.
REWIRE-NW: using 5G and data, the project aims to cut costs and emissions.
Project REMeD: will develop the Horizontally Integrated Vertical Energy Systems (HIVES) approach to produce a local energy system design which covers the whole of Southend and is replicable across the UK.
Milford Haven Energy Kingdom: will focus on developing diverse, local seed markets to support the transition to hydrogen and renewables from fossil fuels. The funding will also allow the design to be developed to meet the heating and transportation needs of local communities, including local tourism to the area.
Rob Saunders, Challenge Director, Prospering from the Energy Revolution, UKRI, added: 'This innovative project provides new approaches to delivering our net-zero commitments by delivering cleaner, cheaper energy services while creating more prosperous and resilient communities. But as well as their benefits to consumers, this project, as part of the Clean Growth Industrial Strategy Grand Challenge, places UK industry at the forefront of the global shift to clean energy systems and economies.'
Further funding for e-taxis
UKRI has also announced the winners of the Key Technology Components for Local Energy Systems competition. They will share a further £4.5 million of funding to develop technology components that help improve the efficiency of local energy systems.
These winners include technology that enables the charging of electric taxis and private electric vehicles at railway stations from the rail traction power supply; a two-way communications system that will allow network operators to communicate with household equipment to warn it when the local system is under stress and automatically relieve that stress; and a blockchain/AI-based virtual power plant (VPP) that aims to improve the efficiency of local energy systems.