Boost for cashless parking across the rail network
14 February 2020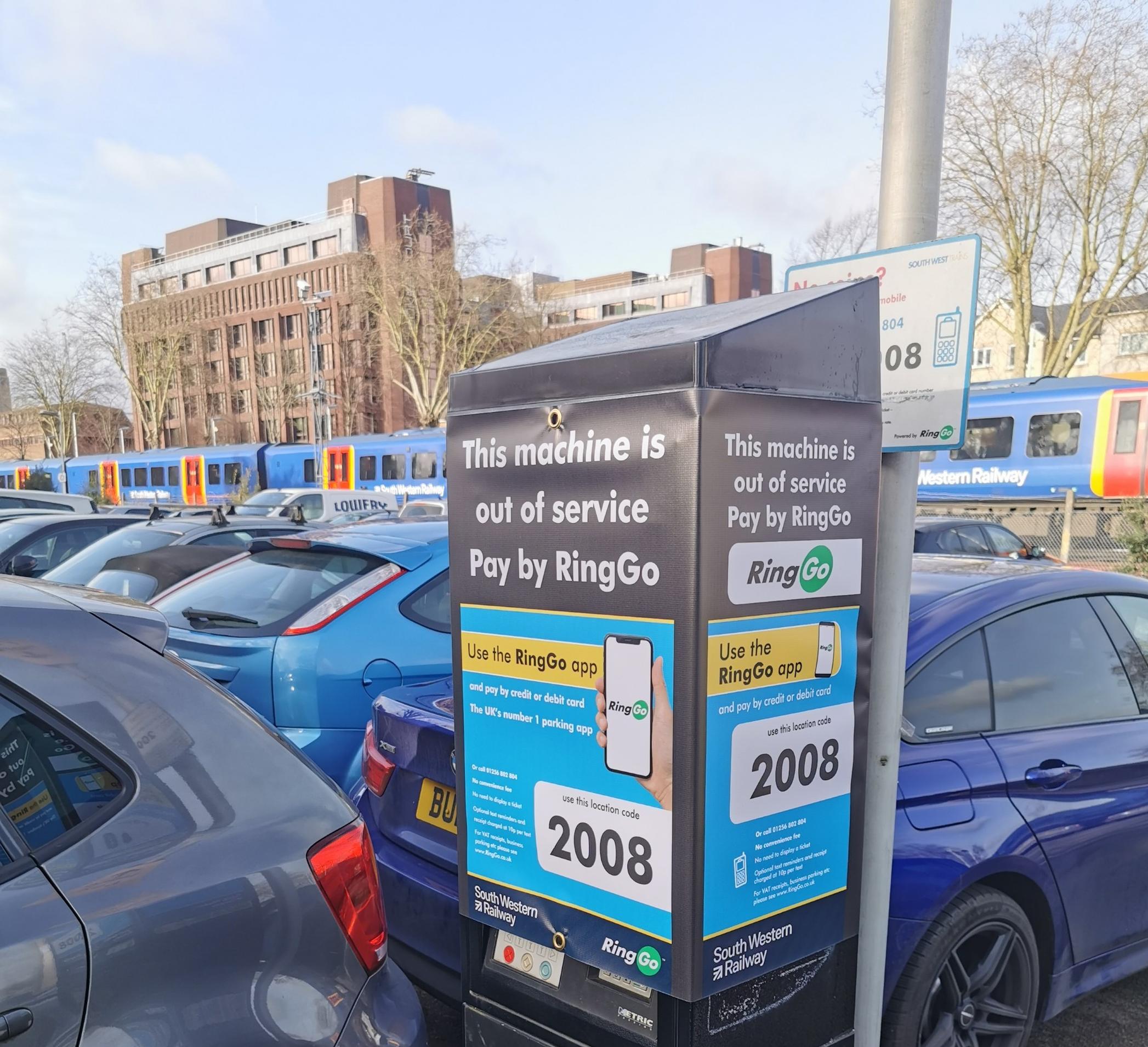 RingGo, a leading phone parking solution, is boosting its partnerships with train operators in order to boost cashless payments across the rail network.
RingGo is working with South Western Railway (SWR) and Chiltern Railways. SWR has already encouraged RingGo payments at some stations by making car parking by phone cheaper than payments via pay and display, at the ticket vending machine or at the ticket office, with eight stations within the SWR network are now offering motorists a minimum of 20p less for parking if they use the RingGo cashless system.
Even greater savings are available at weekends, on bank holidays and for weekly parking tickets. There has been a 20 per cent increase in RingGo usage since implementation.
From January 2020, Chiltern Railways has also been promoting RingGo by removing the additional convenience fee, making app payments equal to the fee requested when paying by cash at all stations across the network.?Chiltern Railways is hoping to deliver similar increases in the the levels of digital payments as it promotes parking and rail ticket purchases through the Chiltern Railways app.
Mike Rann from Chiltern Railways says: 'Motorists want to go from car to train seamlessly and RingGo saves time as there's no need to return to the vehicle with a ticket. It also reduces total transaction times at the ticket office, making our operations more efficient. We enjoy a great partnership with RingGo and have found them particularly responsive to our needs. We look forward to making cashless payments the way of the future.'
Cashless parking is increasing
The UK is still some way from completely cashless parking, however, although operators such as such as SWR and Chiltern Railways are leading the way. Pay and display machines are a substantial investment, costing several thousands of pounds per machine, with on-going maintenance and repair charges on top. Frequently subject to vandalism and theft, cash has to be collected, processed and banked, as well. ?
Parking machines which accept card payments can be equally, or even more, costly, often including additional charges for data transfers a significant cost per sale, or minimum fee per month, for using the machines.
Removing hardware makes cashless parking more economically viable and carries additional benefits too. RingGo is particularly effective at busy transportation hubs because motorists purchase parking as they walk from the car to the station or from the platform itself, rather than adding to queues at the ticket office or at machines. This significantly improves efficiency in the stations during the busiest times of day.
Peter O'Driscoll, UK Country Manager of RingGo says: 'RingGo usage has always been high at railway stations and train operators have traditionally embraced the many benefits of digital payments. South Western Railways was one of the first places in the UK to offer parking payments on an equitable basis, with the cost of RingGo provision, in terms of the convenience fee, covered by the operator, as is standard for card and cash payments via machines. It is great to see Chiltern Railways following in these footsteps and refreshing to work with partners that measure, and position, the economics of each channel fairly.'