£5 billion to improve bus and cycle links outside London
£5 billion in new funding will help build over 250 miles of new, high quality separated cycle routes
12 February 2020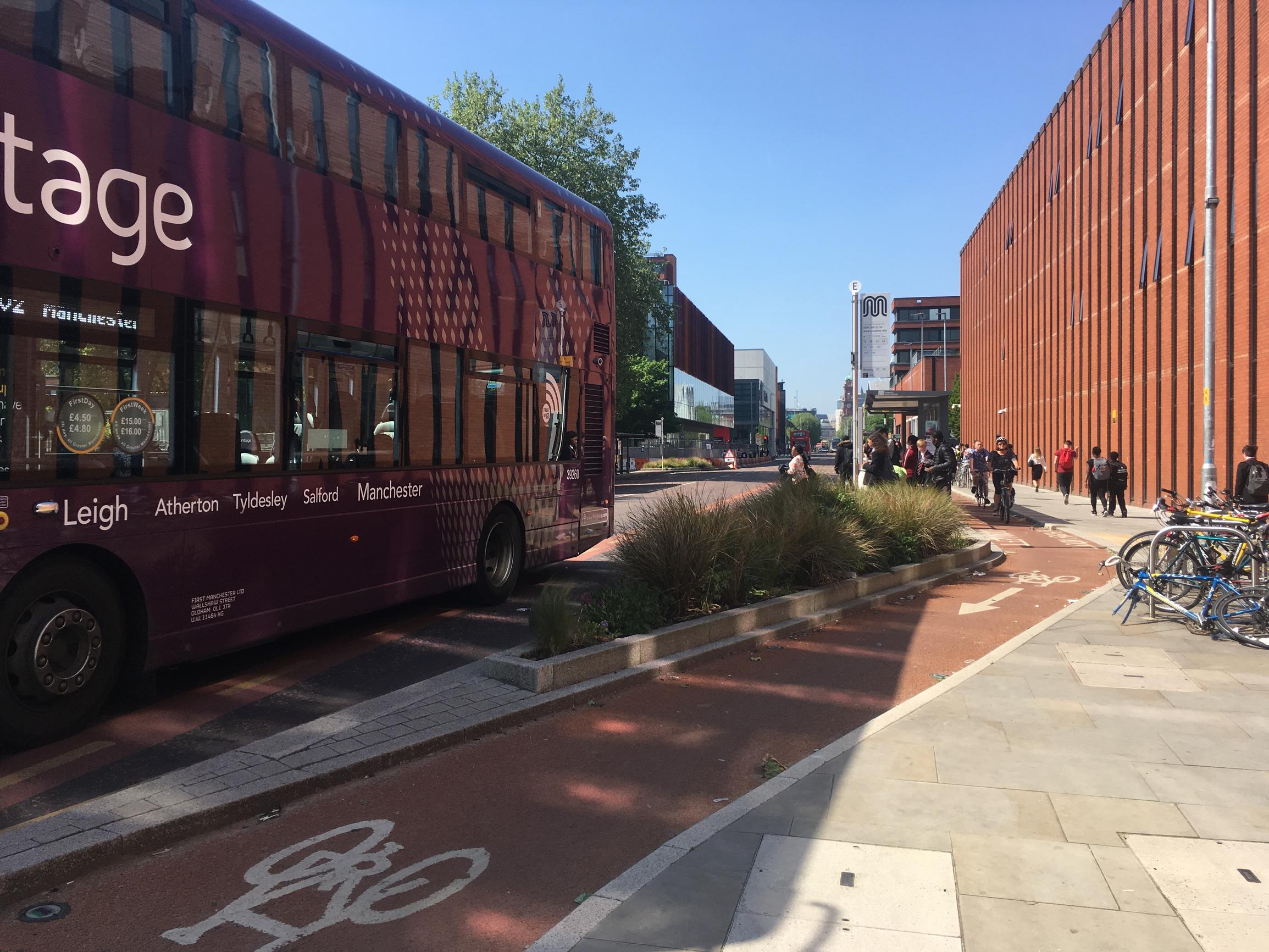 The Prime Minister has outlined his vision for a revolution in local transport, including £5 billion to improve bus and cycle links outside London. Says the Government: 'The £5 billion in new funding will help build over 250 miles of new, high quality separated cycle routes, and dozens of Mini-Holland' schemes to make town centres safer for cyclists and pedestrians.'
The funding boost comes alongside the decision that HS2 will go ahead to deliver essential North-South connectivity, greater capacity and shorter journey times, with construction for Phase 1 from London to the West Midlands set to begin in April. The package also includes 'vital upgrades' to local roads.
A special focus will be high-quality separated cycle routes and safe junctions in towns and cities to be constructed across England, as part of the multi billion pound package. Dozens of new 'Mini-Holland' schemes will be taken forward to transform town centres across the country to make them safer to get around. These pilots of low-traffic neighbourhoods, will see government working closely with local councils to reduce lorry traffic, making side streets safer to walk, cycle and play in while maintaining the vehicle access people need to get around.
The Prime Minister added: 'It's an investment that will mean cyclists enjoying hundreds of miles of brand-new separated lanes. With 'Mini-Hollands' blooming like so many tulips in towns and cities right across the country, and where a new generations of cyclists pedal safely and happily to school and work in tree dappled sunlight on their own network of fully segregated cycle paths.'
At the time of writing the Department for Transport had not confirmed whether the cash for buses and cycle paths would be ringfenced, and further details are expected in the Budget and future spending reviews. The prime minister confirmed to MPs that the government's investment in cycling does not go beyond the £350 million announced in the Conservative manifesto ahead of December's general election.