Rail project to revamp Digbeth in WM
The Birmingham Eastside extension will run from the existing Metro line at Bull Street to High Street Deritend in Digbeth, via the proposed HS2 Curzon Street Station
10 February 2020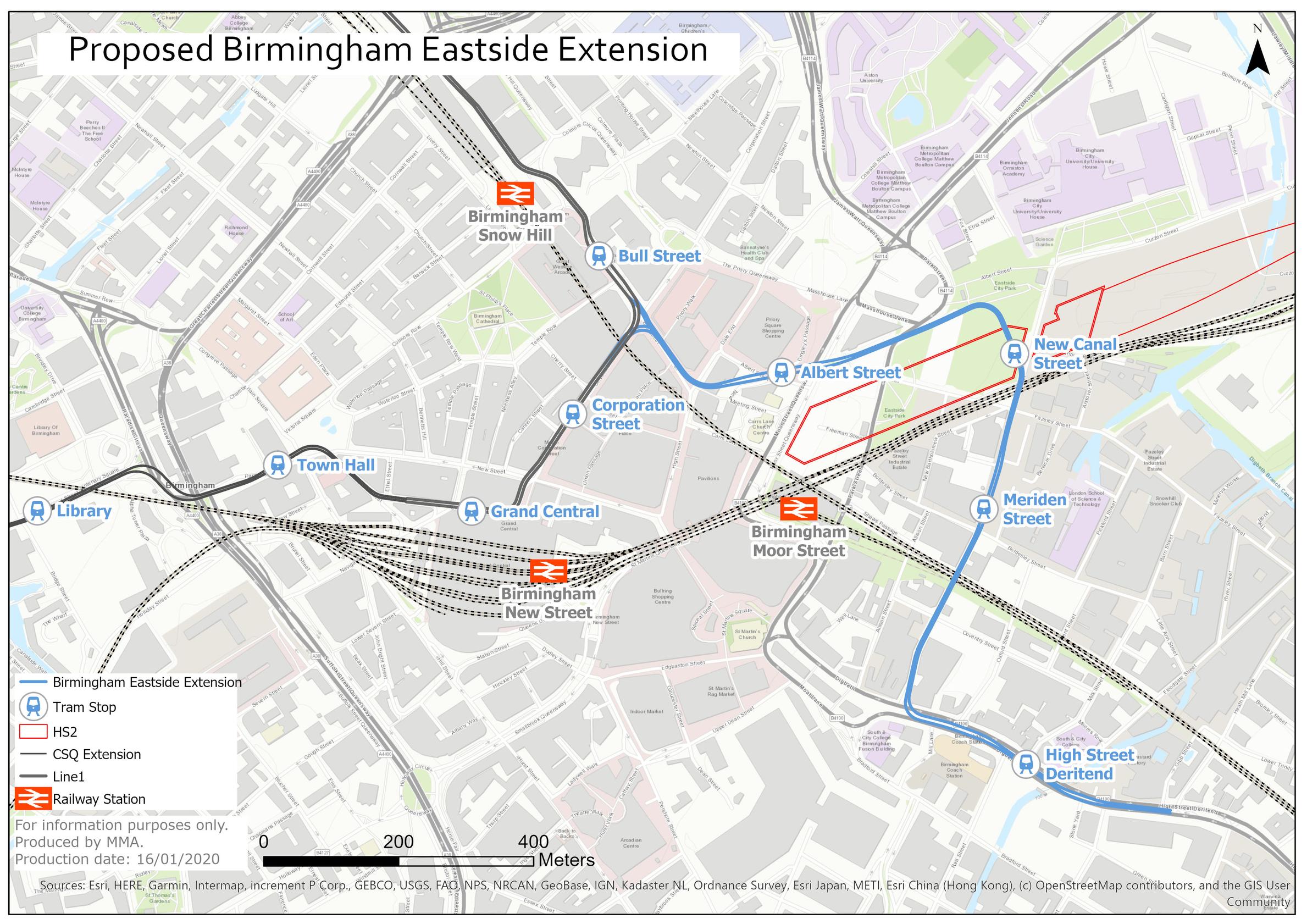 The next Birmingham city centre extension to the West Midlands Metro network is set to be given the green light by the West Midlands Combined Authority (WMCA) this week. When complete, the Birmingham Eastside extension will run from the existing Metro line at Bull Street to High Street Deritend in Digbeth, via the proposed HS2 Curzon Street Station.
Transport for West Midlands (TfWM), which is part of the WMCA, has put together a £227 million funding package to build the 1.7 kilometre line, purchase battery powered trams and carry out extra work to improve Digbeth High Street. The project will not only include the laying of tracks, but is a much wider project to revamp this part of Digbeth – including attractive new paving, road surfacing, lampposts, planters and benches.
This wider work is being funded by the Greater Birmingham and Solihull Local Enterprise Partnership (GBSLEP) and will be finished in time for the Birmingham 2022 Commonwealth Games.
Chris Loughran, deputy chair for delivery at GBSLEP said: 'GBSLEP is committed to supporting infrastructure that has a positive impact on residents, businesses and visitors in the region, and we're looking forward to seeing the project continue to progress.'
Eastside is just a part of a £1.5 billion expansion programme of the West Midlands Metro network, with five projects at various stages of development.
It became the first public tramway in the UK to operate with battery power vehicles when the Westside extension to Library opened in December.
Construction is also underway on the Wednesbury to Brierley Hill extension in the Black Country which is due to open to passengers in 2023, a further extended city centre route to Edgbaston scheduled for 2021 and a shorter extension in Wolverhampton linking bus, tram and rail.