Network Rail sets out future for rail stations
05 February 2020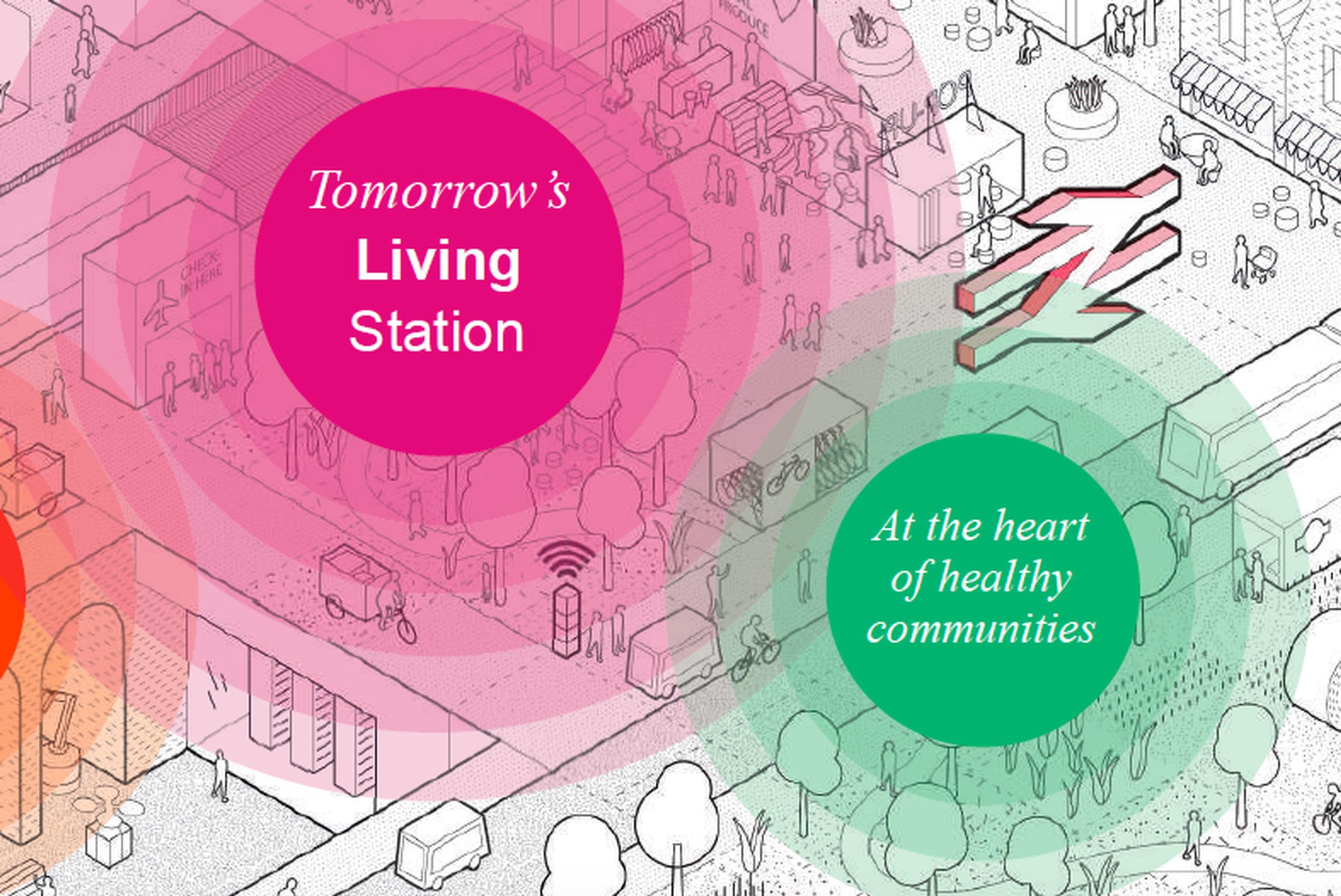 The world is changing at an ever-increasing pace, and increasing urbanisation and new technology is transforming the way we live and work. ??The role stations can play in this shift is significant.
Whilst stations remain the access points to the railway network, their role will need to evolve to keep up with the pace of change, whilst still meeting the needs of passengers, customers and communities.
Now, more than ever, there is a huge opportunity for stations to become bustling, multi-modal hubs that are at the centre of movement for people, support inclusive, sustainable and economic growth, and improve the wellbeing of the communities they serve. 'Tomorrow's Living Station', a report created by Network Rail and Arup, explores and identifies the future role stations will play in our towns and cities:
As the centre of movement for people

As drivers for inclusive and sustainable growth

At the heart of healthy communities
Says Malcolm Smith, leader of Integrated City Planning at Arup: As our world develops, railways, and stations in particular, are themselves being disrupted by ever-changing technology, innovation and a fast-evolving notion of place. If stations are to not only remain relevant, but be a competitive contributor to human futures, they must transform from a perception of static infrastructures and become the centre of nimble systems of movement, agile places and flexible operations. They must become Living Stations.
We are delighted to have collaborated with Network Rail to develop Tomorrow's Living Station, and to explore how stations might develop and to make them a place of inspiration and pride. This document sets out a way of thinking that incorporates the fundamental role of stations and railways in moving people safely, but explores broader issues and opportunities for stations.'
Peter Neckelmann, Associate, Integrated City Planning, Arup, will be speaking about this vision at Rail Stations and Property 2020.