London's new street trees will help to improve air quality
29 January 2020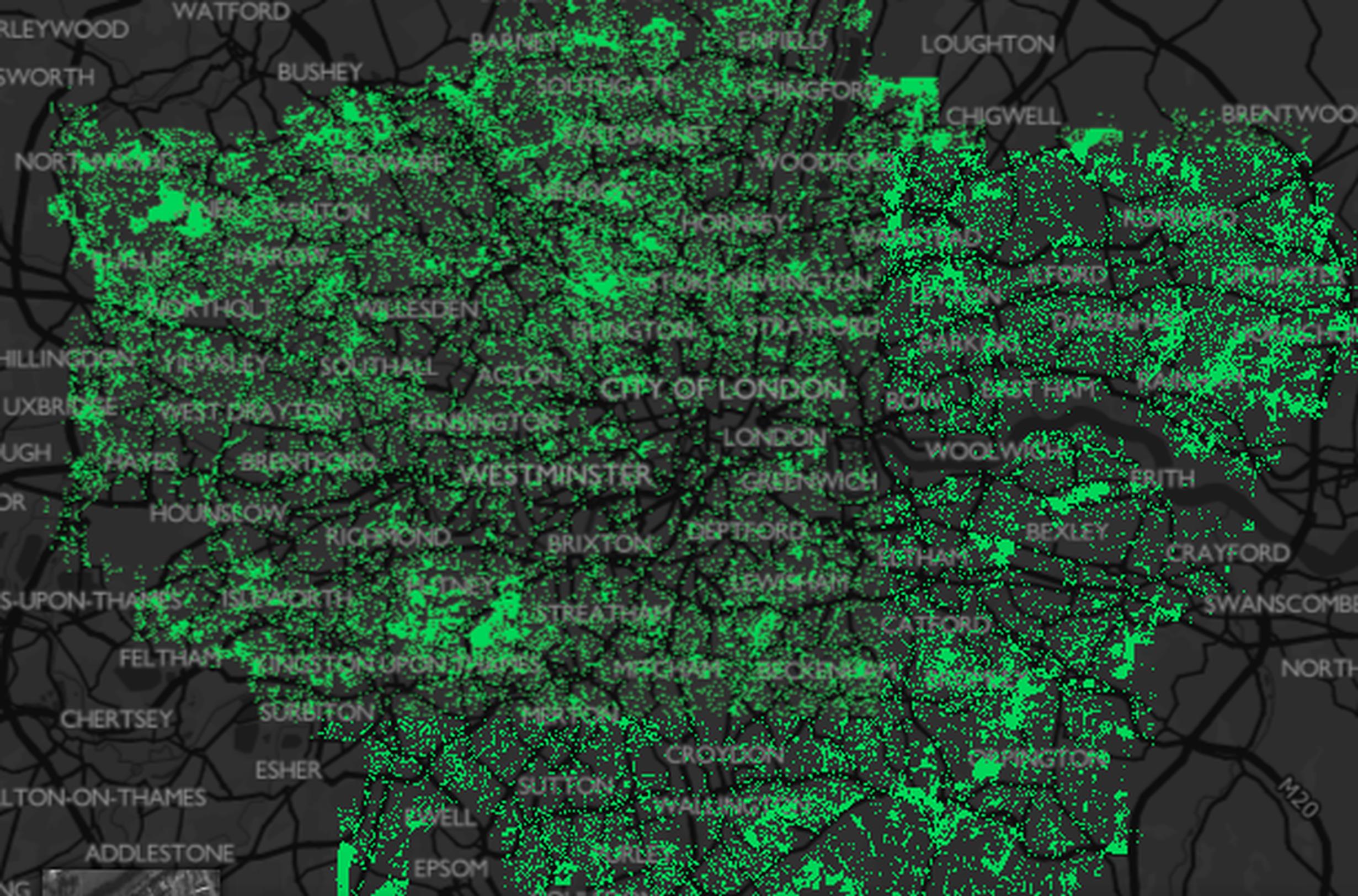 The Mayor of London, Sadiq Khan, is to fund the planting of thousands of new street trees as a part of his commitment to increase the capital's existing tree canopy cover by 10 per cent by 2050. ?London's trees are estimated to provide at least £133m of benefits to Londoners every year. They help improve air quality by removing 2,241 tonnes of pollution annually, including harmful PM10 particulates and NO2 roadside emissions as well as making our streets more beautiful and encouraging walking and cycling.
London has secured over £2 million from the Forestry Commission as part of the Government's Urban Tree Challenge Fund, having received one fifth of the national fund to plant almost 7,000 street trees across the capital. The funding was secured in collaboration with London boroughs, who will plant and maintain the new trees.? ?Sadiq has matched funding from the Forestry Commission with over £1 million from the Mayor's Greener City Fund, alongside £280,000 from the Royal Docks Enterprise Zone, and £1 million from participating boroughs.? ?As a result of the funding, 2,898 trees will be planted in London by end of March 2020, and a further 4,040 trees will be planted next winter. Sadiq has already planted more trees in his first term than the previous Mayor did in 8 years - more than 250,000 trees already planted since May 2016.?
The street trees will be planted across 185 wards in London, all of which have canopy cover below 20 per cent. Target wards were identified using our new London Tree Canopy Cover map, which uses high-resolution aerial imagery to pinpoint where London's trees are, and how tree cover varies across the capital. Tree canopy cover ranges from 58 per cent to 2 per cent across the city's 633 wards. Poorer areas often have lower canopy cover, and are also disproportionately affected by other environmental issues such as air pollution. Targeting these new street trees in areas of greatest need will help to address this imbalance.
Since 2016, the Mayor has funded the planting of over 280,000 trees, more than the previous Mayor funded over his entire two terms. This includes 175,000 trees planted prior to this planting season, and over 105,000 to be planted this winter.
Example planting locations include:
Planting 712 trees in Royal Docks in Newham as part of a new place-making strategy for the area
Planting trees in the 3 most deprived wards in London: Northumberland Park (Haringey), Church Street (Westminster) and Lansbury (Tower Hamlets)
Planting trees in the 5 wards with the worst urban heat island effect in London: Green Street East, Green Street West (Newham); Spitalfields & Banglatown, Bromley South, Whitechapel (Tower Hamlets)
All the trees planted will be large trees that will make an immediate impact. Species have been chosen by the relevant local authorities, and will include: London plane, cherry, birch, lime, maple, rowan, whitebeam, crab apple. Tree species have been selected following the principle of 'the right tree for the right place', taking in to account factors such as size, allergy risk and environmental benefits.
The Urban Tree Challenge Fund was announced by the Government in 2018. £10 million is available to plant at least 20,000 large trees and 110,000 small trees in urban areas in England. We have secured one-fifth of the overall budget for London.
The trees will be planted by local authorities across 20 boroughs: Barking and Dagenham, Barnet, Brent, Camden, Croydon, Greenwich, Hackney, Haringey, Harrow, Havering, Kingston upon Thames, Lambeth, Lewisham (working with community group Street Trees for Living), Newham (including additional planting in the Royal Docks Enterprise Zone), Richmond upon Thames, Southwark, Sutton, Tower Hamlets, Wandsworth and Westminster (see table below for numbers). Planting will be carried out by local authorities. All boroughs were invited to participate in the bid.?
?The Mayor has also awarded £1.1 million to 54 community projects, in the third round of the Community Green Space Grants, part of his Greener City Fund to improve and create green spaces. Sadiq has now supported more than 250 local projects to improve and create green space and waterways since 2018. These new projects will be delivered over the course of 2020 across 23 boroughs, enhancing and improving access to parks, greening school playgrounds, cleaning up canals and rivers, installing new community gardens and creating new wildlife habitats.?
Trees also create a vital habitat for London's wildlife, reduce flood risk and help to tackle climate change through absorbing and storing carbon. Overall, over 275 hectares of green space and waterways will be improved through the Mayor's Greener City funding.? ?Mayor of London, Sadiq Khan said: 'I'm doing everything in my power to make London zero-carbon and one of the greenest, most sustainable cities in the world. London's trees are the lungs of our city and they can make a real difference improving quality of life in local neighbourhoods.'