BikeShed helps asylum seekers to get in the saddle
17 December 2019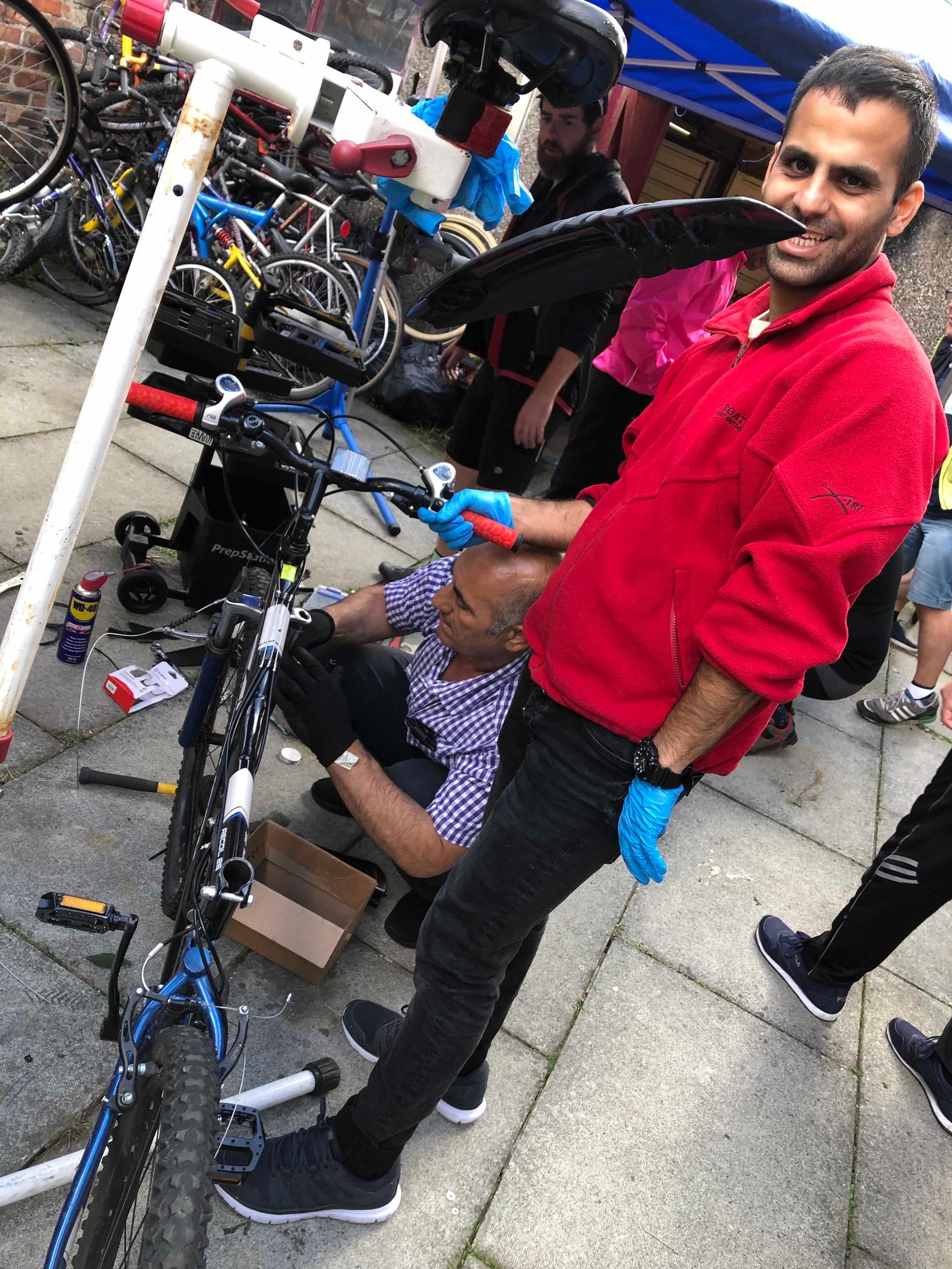 A project in St Helens, Merseyside, where asylum seekers and refugees get used bikes to renovate, repair and keep, is gaining momentum with donations now being received from across the North West.
The BikeShed is run by a team of 12 volunteers led by Peter Howe, who launched the project in 2017. This year 110 bikes were given to asylum seekers, refugees and recovering addicts.
Howe told TransportXtra: "I now collect bikes from all over the North West. We can collect from one to 20 bikes at a time. The police have been brilliant and provided 18% of our bikes in 2019. These are either stolen and unclaimed bikes or bikes that have been used as evidence and are disposed of by the Evidence Management Unit."
The BikeShed is hoping to deliver 200 bikes next year. The project's "self help" approach is transforming lives, believes Howe. "The BikeShed helps each individual to lift their game. It totally changes a life from being restricted to a small room, on a very limited budget, to being able to travel, shop, attend Home Office required meetings (for which they get no expenses), and to meet with local people and their own communities, and simply enjoy the health and wellbeing benefits that come from being able to pedal around our beautiful countryside."
Asylum seekers and refugees are referred to The BikeShed by the British Red Cross or local charities. They are then matched to bikes that suit their build, ability and intended use, says Howe.
Bike mechanics – most of whom are asylum seekers and refugees themselves - offer one-to-one support. "The bike is assessed with the mechanic's guidance to tease out what needs replacing, what requires repair only and how much cleaning, scraping and rust removing is needed," says Howe.
"We will replace anything required on a viable bike such as brake cables, brakes, gears, chains, saddles, posts, wheels, pedals and so on. When the bike is deemed 'ready to go', it is checked and approved by one of our qualified mechanics and signed off as safe."
Those receiving bikes are offered rider training from St Helens Pedal Power, a community initiative supported by the cycling and walking charity Sustrans.
"We get asylum seekers to come along to the regular Thursday morning rides, which run from one of the St Helens parks, as this enables us to assess the new person for ride abilities and start to get them learning our UK road system, rules and various laws of the road."
He adds: "Many of The BikeShed users remain stalwart attendees and so improve their overall fitness, health and wellbeing."
Howe says he is keen to make contact with any of the UK's bike hire operators. "We will gladly take, say, 10% of their fleet replacements as and when they do their fleet renewals."
The BikeShed is awaiting Charities Commission registration, after which it will set up a JustGiving page. In the meantime, anyone wishing to donate a bike or would like to volunteer can contact Peter Howe at: PeterH@thebikeshed.me.uk