Mosaic roundels prove a hit at rail stations
26 November 2019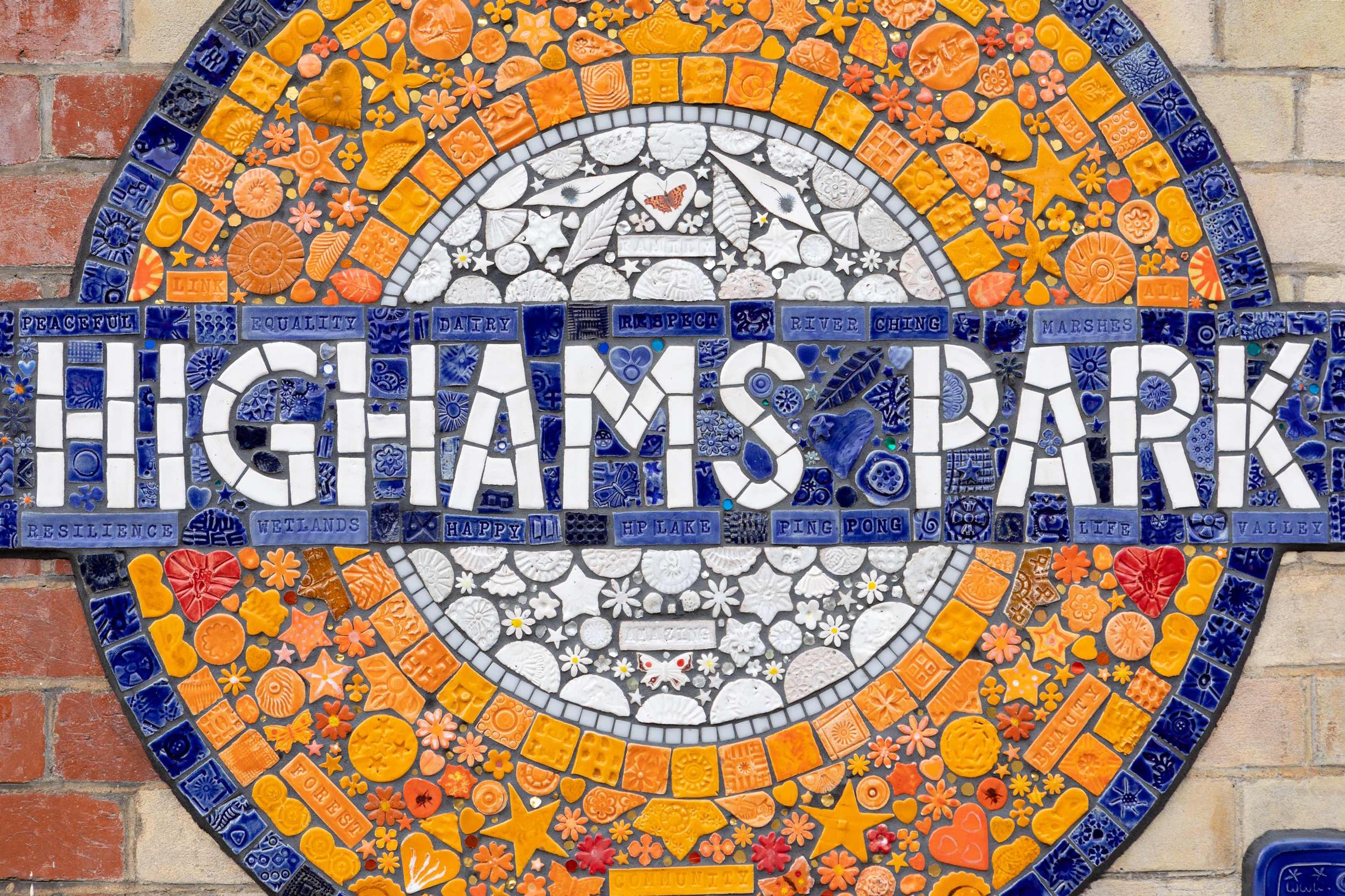 A series of mosaic roundels created in partnership with local people are being installed at rail stations in north London. The eye-catching roundels, made from glazed tiles, are the product of a two-year project led by artist Maud Milton working with schools and community groups.
The first roundel was installed in the London borough of Haringey at South Tottenham station on the Gospel Oak to Barking Line. Other roundels are to be made for two as yet undecided stations on the line next year.
Roundels are also being installed at London Overground stations in Waltham Forest. Two have been unveiled at Highams Park station, with another at Chingford station. Roundels are due to be installed at Leyton High Road and Leyton Midland Road stations next month.
Funding for the project came from transport company Arriva, the Mayor's London Borough of Culture award and the Trinity Buoy Wharf Trust. Some of the materials were donated by building suppliers Ardex, Bal, Ceramic Specialists and Travis Perkins.
Maud Milton and a team of eight artists, supported by volunteers, carried out workshops at schools, including Joseph Clarke School for visually impaired students in Highams Park. Open workshops were also held at public spaces, with members of the community playing a key role in helping design the roundels, says Milton.
"This project is all about community engagement," she says. "The roundels will have a lasting legacy, reflecting the aspirations and hopes of local people. We've found the roundels are a real talking point, and are loved and appreciated by passengers and station staff."
The roundels are high quality, durable and frost-proof and "should last for many decades", says Milton. They range from 95cm up to 185cm in diameter and are great value considering their quality and longevity, she says.
Some roundels have been installed on platforms while others are on station buildings. "The sign at Chingford is on the front of the station. You notice it as you walk up to the station. It looks traditional until you look more closely at the detail and words. Some people think it's an old sign that has been renovated. It really fits in."
At Highams Park station one roundel is on the platform while the other is on an exterior wall in the station car park.
Milton says: "We think these are highly crafted developments that take the roundel to another level."