Plans for car-free Portsmouth development called 'such an interesting idea' by developers
11 November 2019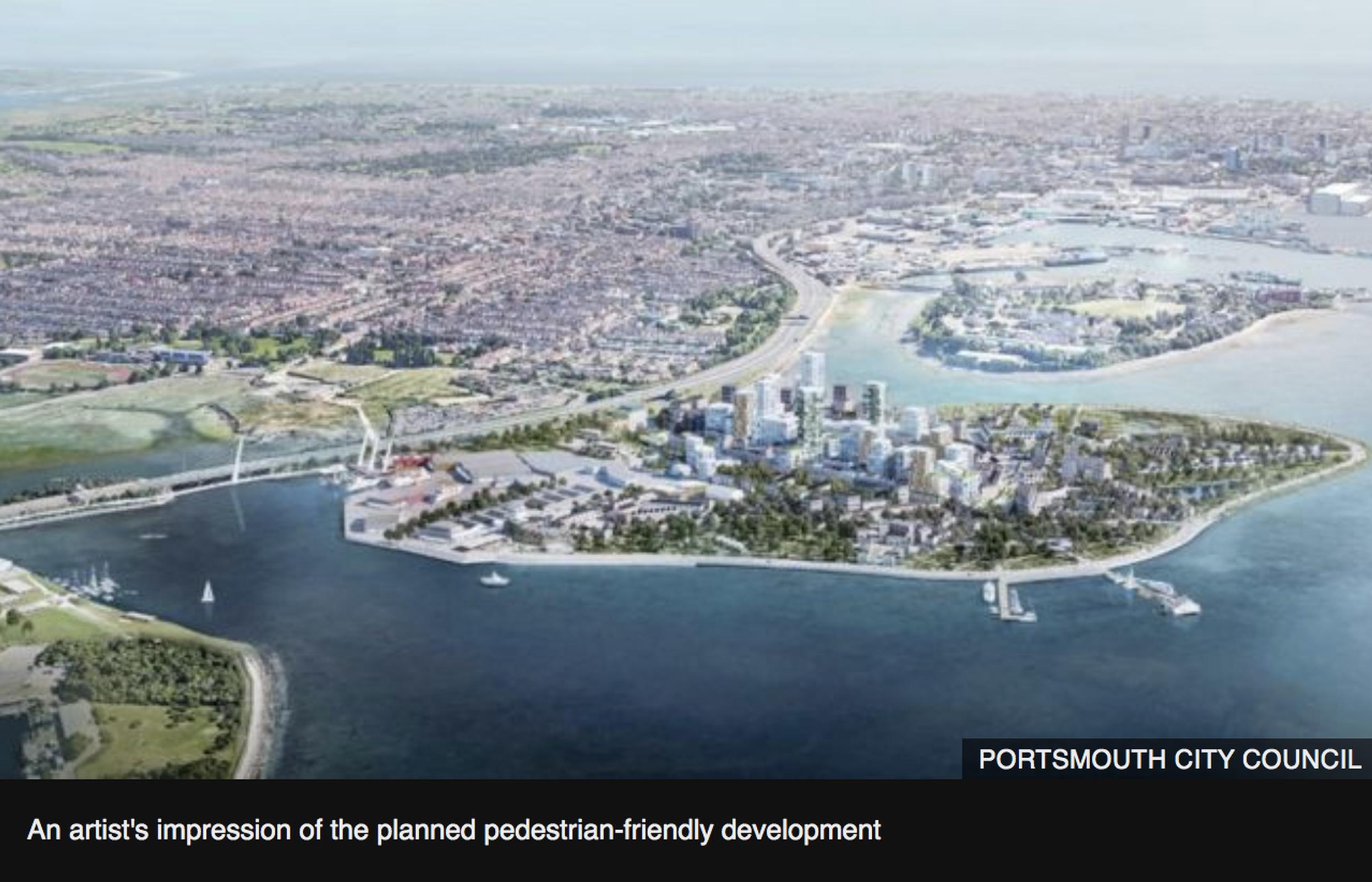 Development plans for Tipner West in Portsmouth have progressed 'further than ever before', and Portsmouth City Council hosted an event in September to engage industry experts and inform them of the 'tremendous development opportunities and plans for the site, with a first spade in the ground scheduled for summer 2023'.
The high level concept plan promotes a healthier, greener way of living, which connects people to their natural environment by focusing on more walkable spaces without kerbs and concealing cars underground.
Reported as a 'car-free community' by local press, more than 4,000 homes could be built on part-reclaimed land in the north of Portsmouth in a project costing upwards of £1bn. If awarded planning permission, said The News, work could begin in 2023 to remove some of the site's earth, creating an underground 'podium' for car parking and storage, leaving the roads car-free and pedestrian-friendly.
Natascha McIntyre Hall, assistant director of strategic development at the council, told The News: 'The opportunity is incredible. If we eliminate cars and change the way people move around we will create a more visible community that seeks to end social isolation. This is about putting people first.'
Natascha McIntyre Hall will be speaking at the Cycling and Walking Innovations event on Dec 3
Portsmouth City Council's event revealed the latest proposals for the disused Tipner West site to prospective developers and investors, which were branded 'exciting' and 'innovative.
The council have already been working to address known concerns around any potential impact to the environment and continue to engage with the relevant organisations.
Leader Cllr Gerald Vernon-Jackson said: 'The plans for Tipner West address our needs for marine employment and housing, with a large focus on health and well-being for a new and sustainable community.
'We don't just want to build homes. We want to build a community that flourishes and much thought has gone into how people can live in a more environmentally conscious way. We hope this will set the bar for future developments in Portsmouth."
Cabinet Member for Housing, Cllr Darren Sanders said: 'We are the second most densely populated city in the UK, yet the government has told us to build 18,000 homes. Developing homes on Tipner West helps us towards that target, while delivering homes Portsmouth people can afford and a truly sustainable community to be created.
'People want to live in communities, not concrete. That is why we want to see not just an area people want to live in, but a place that will have as little impact as possible on the climate and air pollution crises the city faces. We want this to be an example that future developments in Portsmouth will follow.'