Rural zones: car-free, or test-beds for driverless vehicle technology?
11 November 2019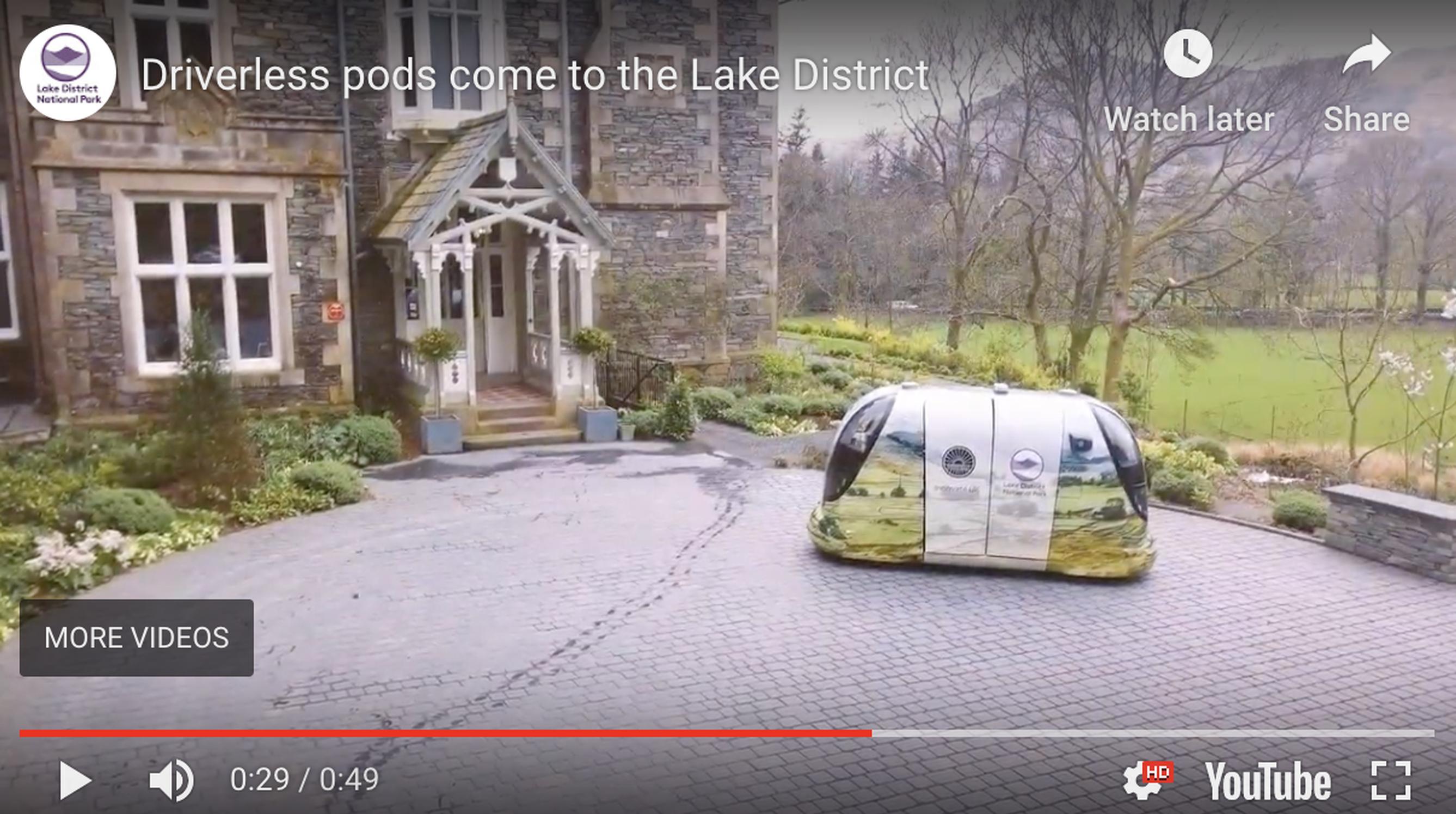 The Lake District national park authority has confirmed it will explore car-free zones as part of its traffic management plans in the national park in tandem with the National Trust. Thomas Burditt, National Trust general manager for the North Lakes, told the Times: 'We need to address traffic issues in the national park.'
'Car-free zones are an option we are considering. We are in discussions with residents, the Highways Agency and the parish council. The move is understood to be inspired by similar traffic management schemes employed by Alpine resorts, says The Times.
It has also been suggested that national parks and rural areas offer 'an opportunity to take a lead in redefining public transport using less risky and contentious rural areas to develop and refine driverless vehicle technology', comments consultant Nick Bromley in a letter to LTT this week. 'The Government's new bus policy document, A better deal for bus users, offers a short-sighted digital revolution that will fail to capitalise on the operational flexibility and reduced operating costs of autonomous vehicles in urban and rural applications, he writes.
'The 11 October issue (of LTT) reports on the DRIVEN autonomous vehicle trials in London where the 'Dithering Dalek' technology will only add to congestion as yet another mode adds to an already overcrowded mix. Rural communities are seriously under-connected, suffering with transport poverty with the only option for most being the car which at some point (where education, commuting, health care, etc are centralised) only adds to urban congestion.
The time has come for true innovation, not implementing a strategy that will only project our present solutions and challenges into the future. The UK has an opportunity to take a lead in redefining public transport using less risky and contentious rural areas to develop and refine driverless vehicle technology.'
On another front, the Government is being urged to consider making the Peak District a setting for a driverless bus trial. The idea is being championed by local group Peak Power and has the backing of Guy Kiddey, the Liberal Democrats' candidate for the High Peak parliamentary constituency. He told LTT: Everyone deserves access to affordable, reliable and regular public transport, but rural areas like High Peak are suffering increasing neglect. I am determined to introduce self-driving vehicles to High Peak, where they can make an immediate and drastic impact on rural residents' quality of life. The urban settings are already congested, and will benefit more from improved mass transit.'