DfT offers councils cheaper way of supporting Play Streets
27 August 2019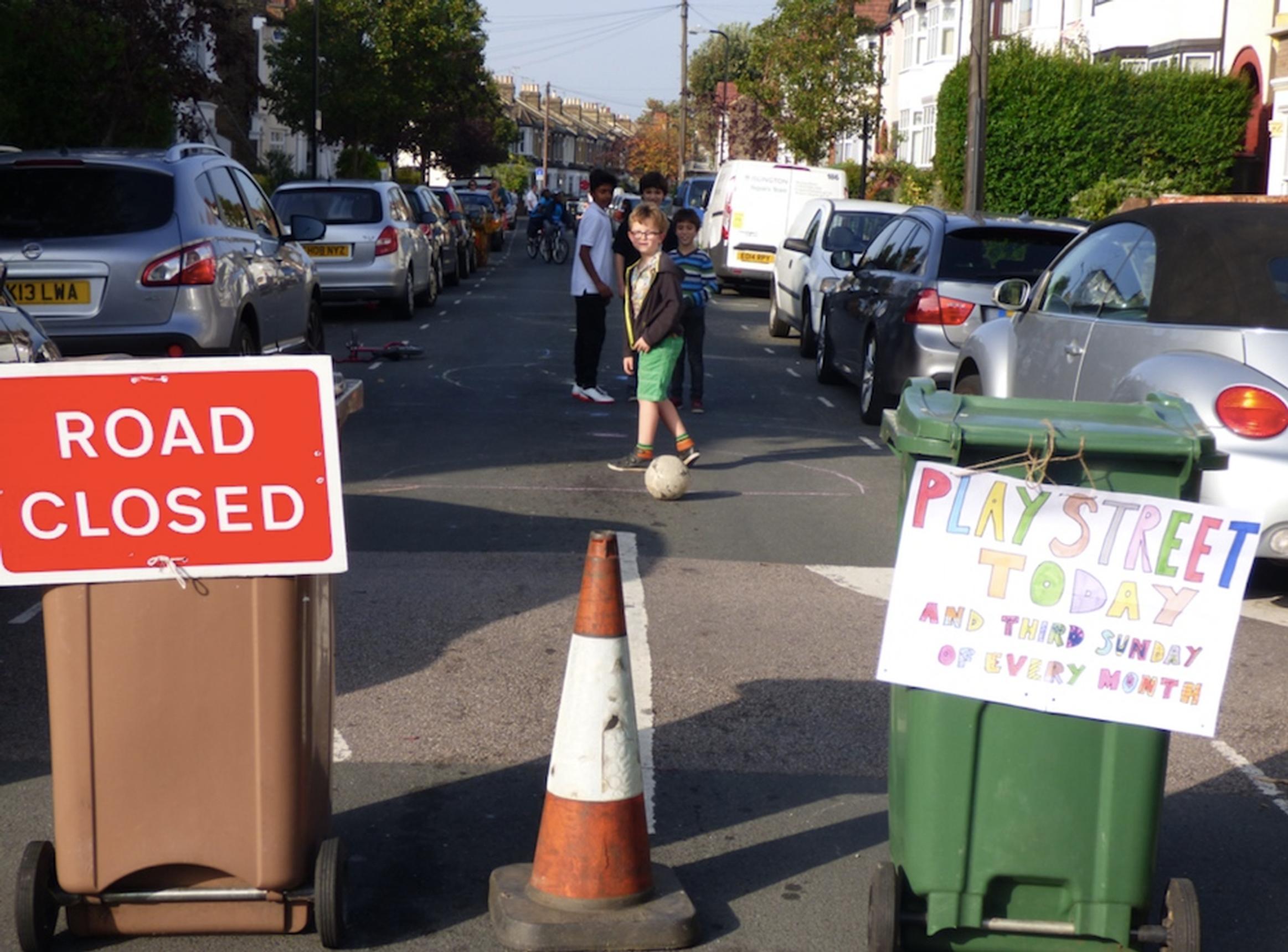 Guidance for Play Streets has been revised by the Department for Transport (DfT) to make residents aware of cheaper and easier ways of closing their roads to through traffic.
Play Streets are often created via Traffic Regulation Orders (TROs), as part of Section 29 of the Road Traffic Regulation Act 1984 (RTRA), which must be advertised by law. Some local authorities pass on this cost to residents.
But the DfT is now informing councils that roads can be closed for Play Streets using Section 16 of the Road Traffic Regulation (Special Events) Act 1994, which does not need to be advertised.
Until now the process for making Play Street TROs has been a "costly barrier" for residents because they must be advertised, says the DfT.
Issuing Play Street TROs also had "cost implications" for councils, a DfT spokeswoman told LTT. "Play Street TROs no longer need to be advertised, meaning that the demand for them is likely to increase, and councils could be asked to process more orders."
Councils can use a single consent application to close several roads repeatedly for children's play over any 12-month period rather than submitting individual applications for each closure, she said.
Play Streets normally involve closing a residential street to motorised traffic for a few hours one Sunday each month to give children a safe outdoor environment.
DfT's spokeswoman said: "Play Streets, where roads are closed to allow for small events and sports, are not only good for children's health and happiness, they give them a sense of belonging and encourage other residents to get together, creating greater community cohesion."
Alice Ferguson, director of not for profit organisation Playing Out, told LTT: "Using Section 29 [of the RTRA] requires a council to display the TRO in a local newspaper, which can be quite expensive. Some councils pay for the advertising themselves while others pass on some of the cost to residents."
She said that an older piece of legislation can also be used to authorise Play Streets without the need for TROs. For example, the Town Police Clauses Act 1847 can be used by councils outside the capital to close roads for public events. There are no advertising costs and no limit to the number or length of closures and the Act is already being successfully used by a number of local authorities for Play Streets, said Ferguson. However, the law is not applicable in London, where it has been replaced by the Metropolitan Police Act.
More than 60 English councils have Play Street policies, with almost 1,000 street communities organising street play events, according to Playing Out.
Ferguson said she hopes the government's revised guidance will "enable all councils to get behind the idea and that we will see many more children having the chance to play out and make friends on their own streets and estates over the coming years".
Jenni Wiggle, senior director at charity Living Streets, said: "Removing traffic from our streets creates a safer environment and improves local air quality, which can help families feel happier to let their children play out. Not only does this mean that children can enjoy being more active and sociable, our streets transform into cleaner, safer and more welcoming places for people of all ages.
"There is still a way to go to ensure our streets are safe and welcoming all the time, but this updated guidance shows a commitment from the government to create friendly and thriving communities."
The revised guidance should "break down some of the barriers that have in the past prevented children from having the freedom to play out where they live - just like their parents or grandparents did".
Cllr Jon Burke, Hackney Council Cabinet Member for Energy, Waste, Transport and Public Realm, told LTT: "Since its launch in 2012, our pioneering Play Streets initiative has seen over 40 Play Streets set up across the borough, including three schools and a children's centre which hosts termly sessions.
"Play is important to every child's development, and as an inner-city borough, we seek to ensure that our local children have as many opportunities to play outside as those who live in more rural areas. We're aware that the costs of advertising Play Street Traffic Regulation Orders can be a barrier to parents who wish to open Play Streets in their local area, which is why we have continued to ensure that these costs are covered by the council, despite extensive cuts to local government since the scheme's conception.
"Every child should have the opportunity to play freely and safely outside, and we welcome the Department for Transport's move to break down some of the barriers that may have prevented children from having access to these opportunities. We hope that this move will see more children and communities benefiting from the wellbeing, cohesion and happiness that play streets can bring."
The revised guidance was welcomed by the London Borough of Waltham Forest, which, like Hackney, has also covered the cost of advertising Play Street Orders to residents. Raising awareness that Play Streets can be authorised without the need to advertise will encourage future applications, said a Waltham Forest spokesman. "At present there are 16 streets where permanent Play Street TROs have been made.
"Additionally, the council encourages applications for one-off Street Parties – for example, 15 applications have been received for the weekend of World Car Free Day on Sunday 22 September. In 2018 there were 78 applications. So far in 2019, 62 Street Party applications have been received, which are very rarely refused so long as they are in quiet residential roads."
For more details of how to run Play Streets contact Playing Out
Play Streets will be discussed at the International Healthy Streets Summit