Cycling commissioners call on government to adopt 'top five' measures
19 August 2019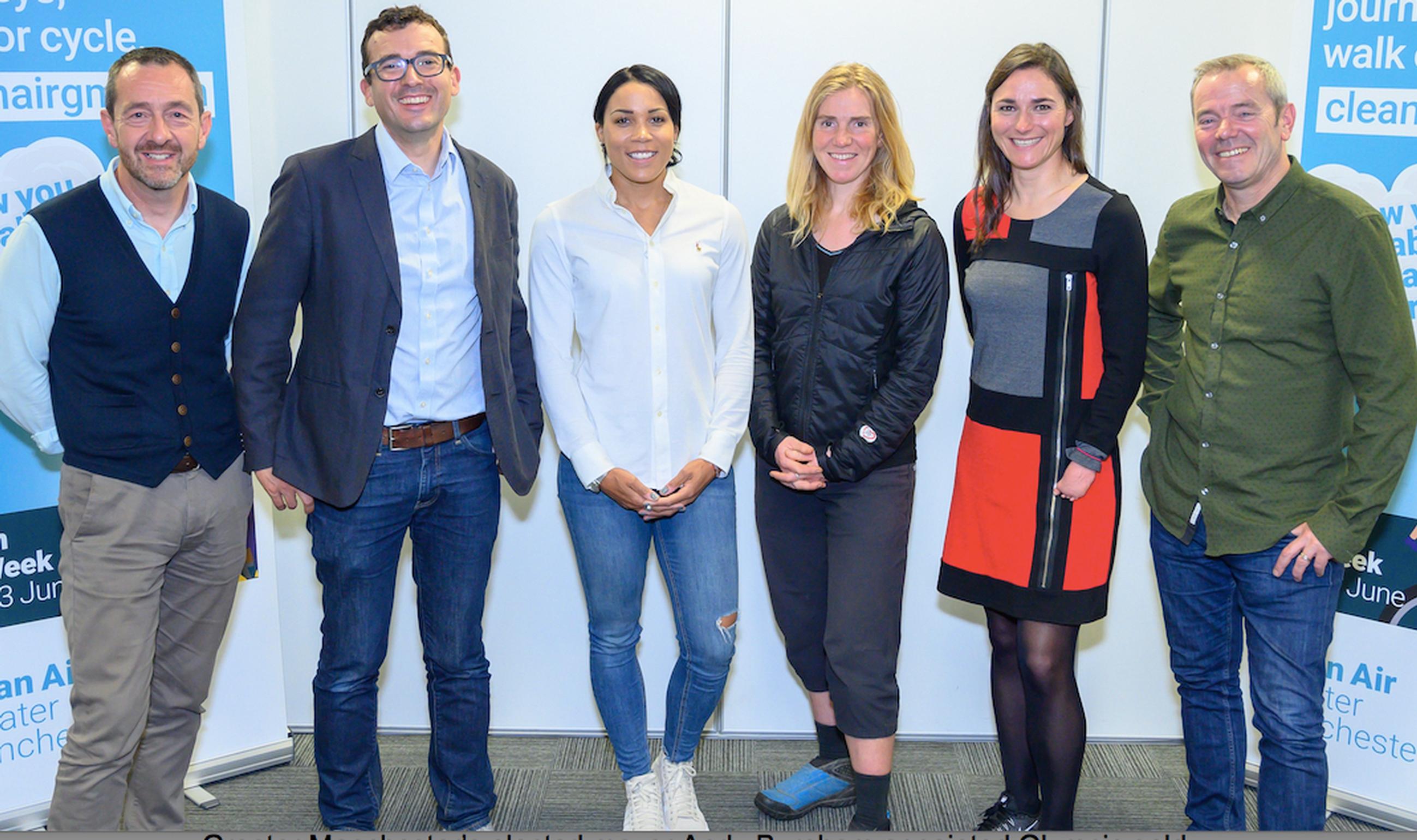 The UK's cycling and walking commissioners have urged the Government to commit to long-term funding for active travel and to allow local authorities to use revenue from moving traffic fines towards road danger reduction. These are among a set of five requirements proposed by the commissioners.
Greater Manchester's cycling and walking commissioner Chris Boardman hosted a meeting to draw up the requirements. He was joined by Paralympian and Sheffield City Region commissioner Dame Sarah Storey; the West Midlands cycling ambassador and champion cyclist Shanaze Reade; London's walking and cycling commissioner Will Norman; Scotland's active nation commissioner Lee Craigie; and Liverpool City Council's cycling champion Simon O'Brien.
The commissioners' requirements are:
1. Commit to long-term devolved funding
2. A political commitment to minimum quality levels
3. Enable the local retention of fixed penalty notices to fund road danger reduction measures
4. Enable innovation by keeping road traffic regulations under review
5. Transport investment decisions should account for the true cost of car use to society
Boardman told LTT: "We asked the government for practical things, not pie in the sky, and how they can really help us move quickly."
Top of the list was the commitment to long-term funding. "This does not have to be about lots of money, it is just knowing there will be an ongoing amount each year. If you are serious about this, you must have consistent funding - you can't do it on a grant basis. Councils can't employ people not knowing if this money going to be there in three years or not. They are not going to invest in training if there isn't consistent funding."
Local authorities should be allowed to carry out moving traffic offences, with revenue retained locally rather than going to the Treasury, says Boardman. "This means that funds generated could be invested back into the local community. People would see that the fines are going back into making their area and, in some cases their street, safer.
"Ultimately, the aim would be to remove the need for major enforcement activity when casualty rates are drastically reduced through the provision of self-enforcing road infrastructure and change to road user behaviour."
An in-depth interview with Chris Boardman is in the latest issue of Local Transport Today