Learn about safe junction design at Mobycon's Masterclasses
Exclusive series of masterclasses covering junction and roundabout design
04 July 2019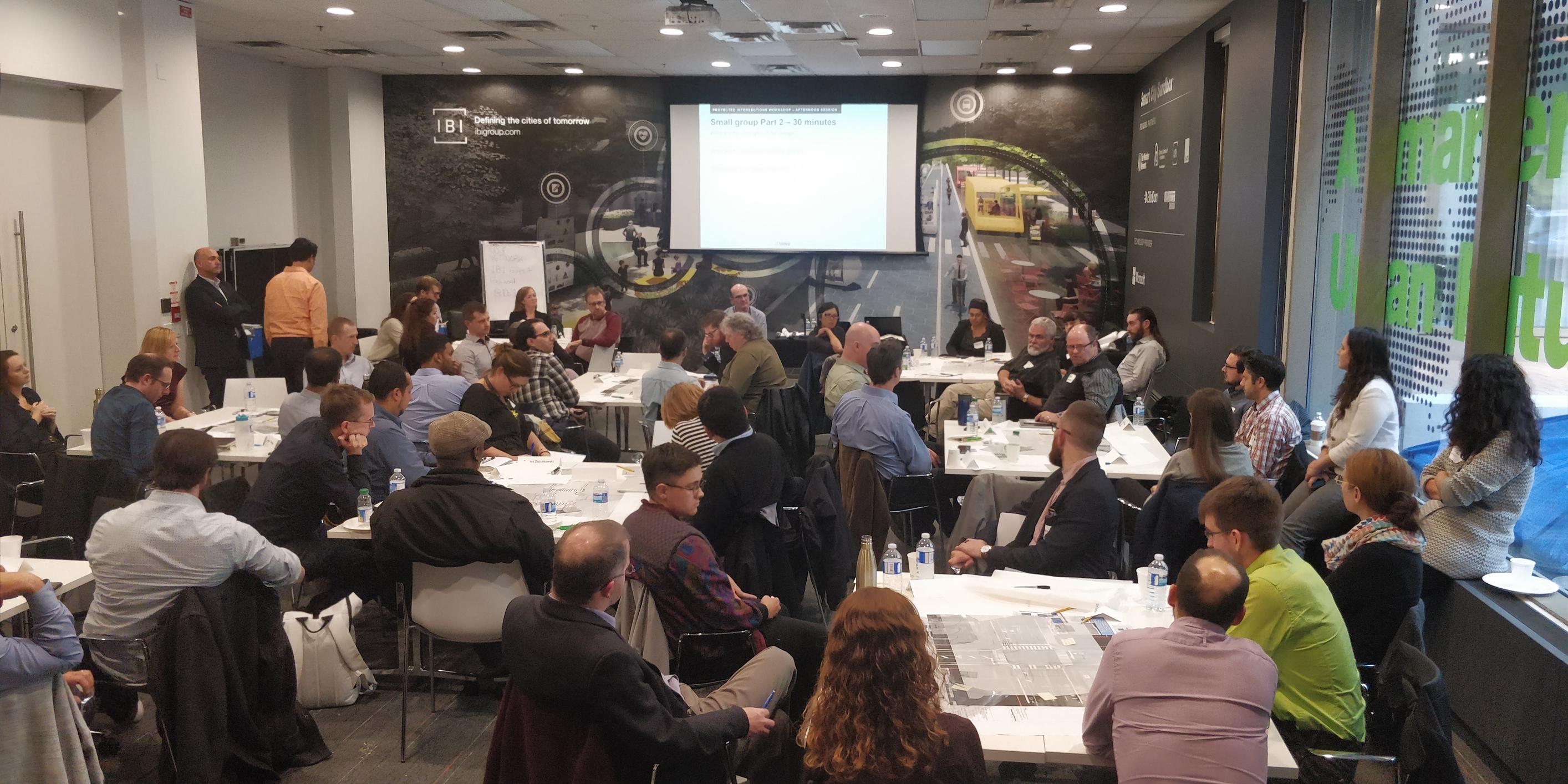 In creating safer street design for cycling and walking, junctions consistently prove to be the greatest challenge for many designers and engineers.
Dutch transport consultancy Mobycon takes you through the Dutch approach to developing walking and cycling infrastructure, designing environments that enable increased levels of active travel, and creating healthy, vibrant streets and spaces. Mobycon bring to the table over 30 years' experience delivering sustainable transport projects in the Netherlands and abroad.

Moving people through junctions and roundabouts in a safe way is a vital component of a cycling city. At points where roads meet, and traffic can turn, people walking and cycling are particularly vulnerable. This three-hour session will take an in-depth look at the principles and designs that make Dutch junctions safe for all.

These masterclasses include a hands-on activity, giving each participant the chance to put pen to paper and re-design an existing junction using Dutch best practice. The courses are geared toward traffic engineers, transport planners and designers, and municipal staff looking to learn from best practice.
The Mobycon Masterclass: Building for Bikes is being offered at Cycle County Active County in Essex 5-6 September, International Healthy Streets Summit in Glasgow 10 October and Cycling & Walking Innovations 2019 in Manchester 3 December.
To book your place select one of the following links below:
International Healthy Streets Summit