The world of MaaS is ever changing, and you can help us tell the story
Take part in the 3rd annual survey of Mobility as a Service
26 June 2019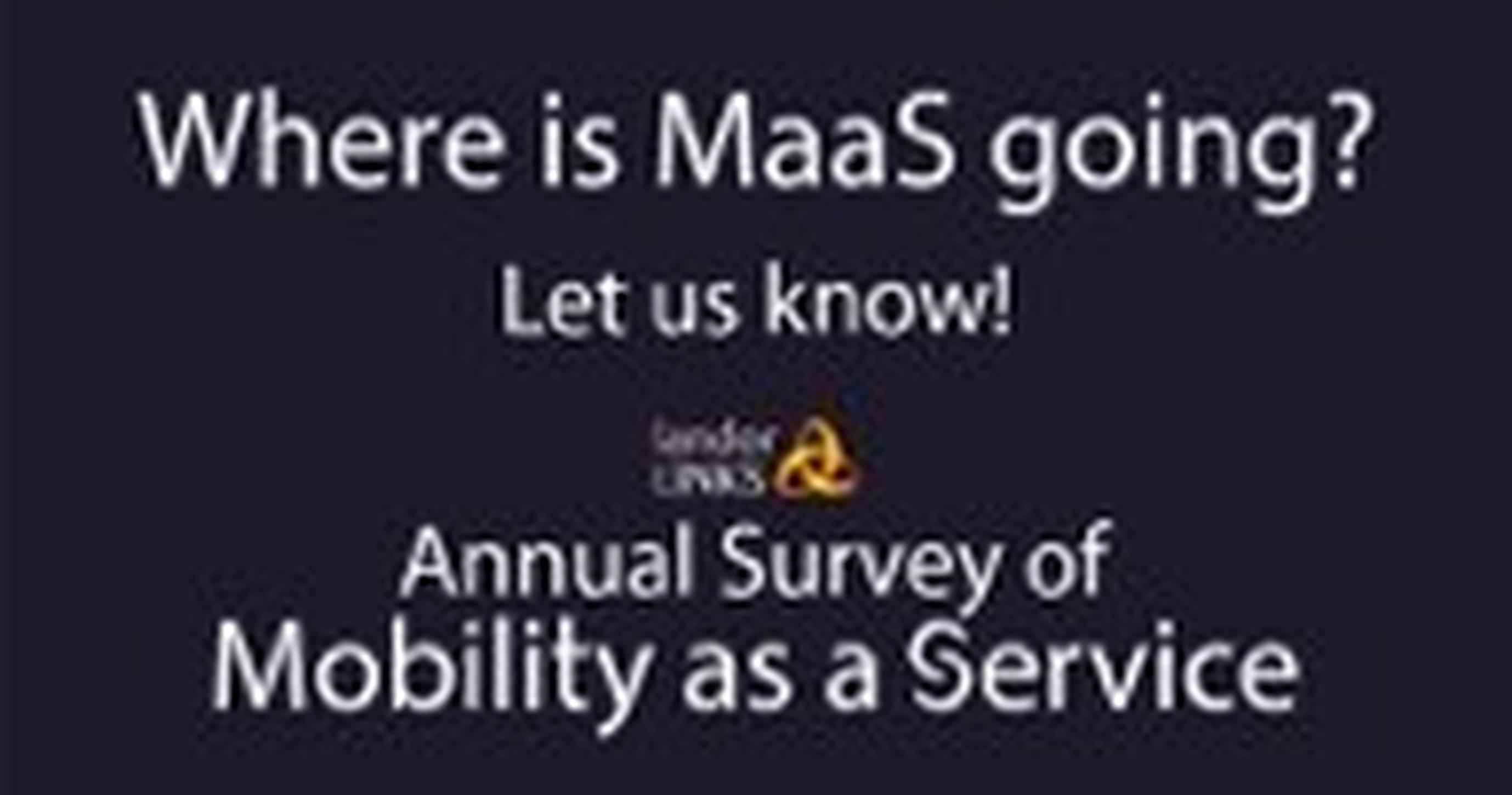 The Landor LINKS Annual Survey of Mobility as a Service is now in its third year. Whatever sector of transport you work in, MaaS is now having an impact either as a planner, providing public transport, bike share, car hire, leasing, payments, operational support, TRANStech.
We'd like to hear from you, so please complete the survey to gauge how MaaS – and our hopes and fears for it – are developing.
Last year we had more interest from the automotive sector than public transport – but there are developments coming through now which mean that that might change.
There are moves as large transport operators are beginning to partner with start ups, disrupters and innovators in a way we weren't seeing in when it first launched in 2017. Whilst some flexible on demand bus services have folded, others such as ArrivaClick have expanded from area to area. And the Bus Services Act mandates open data in a way previously not required.
In shared transport there have also been developments. In 2018 the report was set against the backdrop of the rise and fall of dockless shared bicycles – this year other modes and issues are coming to the fore with scooters on trial in London and across Europe. A second generation of bike share is creating different opportunities with new operators and many more electric bike schemes entering the market.
Subscription services and monthly passes have become the latest thing – not – as is traditional - for public transport but for new entrants and disrupters such as ViaVan and Citymapper. Meanwhile Uber is incorporating bike share and public transport information into its offer.
Parking innovation is in progress as metropolitan boroughs trial new digital models which can integrate with ride sharing and reshape the use of the kerb. And as the automotive industry switches to electric vehicle production on a mass scale, charging infrastructure becomes another essential part of the mobility jigsaw.
This vibrant test bed is being enabled by a variety of policy developments – not least the Future Mobility Challenge and the need to develop the infrastructure and behaviours which will encourage healthy, sustainable and equitable mobility.
As the landscape changes, it's important to assess its potential – we invite you to share your views on the benefits and potential pitfalls of mobility as a service and the TRANStech that enables it.