Streets Systems gets £25k funding boost
26 June 2019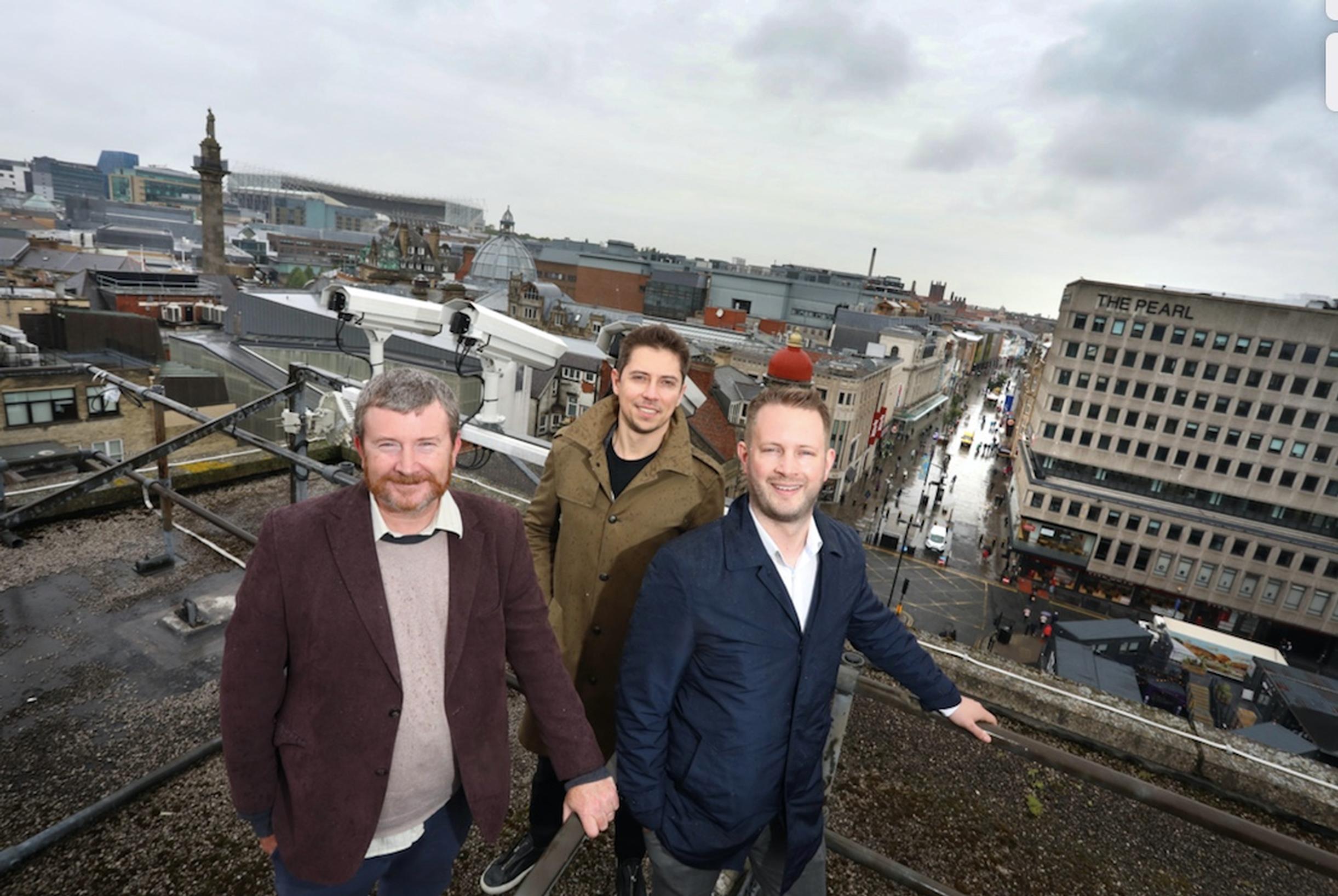 A tech firm that deploys cameras and machine learning software to analyse the movement of people and traffic has received £25,000 from the North East Small Loan Fund, supported by the European Regional Development Fund.
Newcastle-based Streets Systems says the funding will enable it to acquire more equipment as well as increasing its workforce and extending its client base.
The firm, set up by Tom Bailey and Tom Komar, uses sensors to gather in-depth data on pedestrian and cycle movements. Tom Bailey says: "Our people and traffic sensors can accurately track the movements of pedestrians and cyclists, as well as the speed and volume of motor traffic, and allow us to collect constant real time data 24/7, something which would be pretty much impossible for human observers to do in busy environments."
Last year Streets Systems worked with the City of London Corporation to analyse the movements of people walking and cycling at Ludgate Circus and Queen Street. Tom Bailey told Local Transport Today: "We were capturing 40,000 pedestrian movements a day at Ludgate Circus. This revealed how people are using the junction and to what extent they are using the crossings."
The system can shed light on the level of "informal pedestrian movements", says Bailey. "For example, the intersection of a Scottish Urban trunk road and a high street showed that more than half of people crossed diagonally at a busy junction rather than at the formal crossings."
The company uses rooftop cameras to monitor footfall on Northumberland Street in Newcastle for Newcastle University's Urban Observatory.
Streets Systems is one of only five companies across Europe which is using machine learning technology in transport, says Bailey.
Find out more about Streets Systems at Liveable Neighbourhoods 2019.