GPs offer patients free bike hire in Cardiff
12 June 2019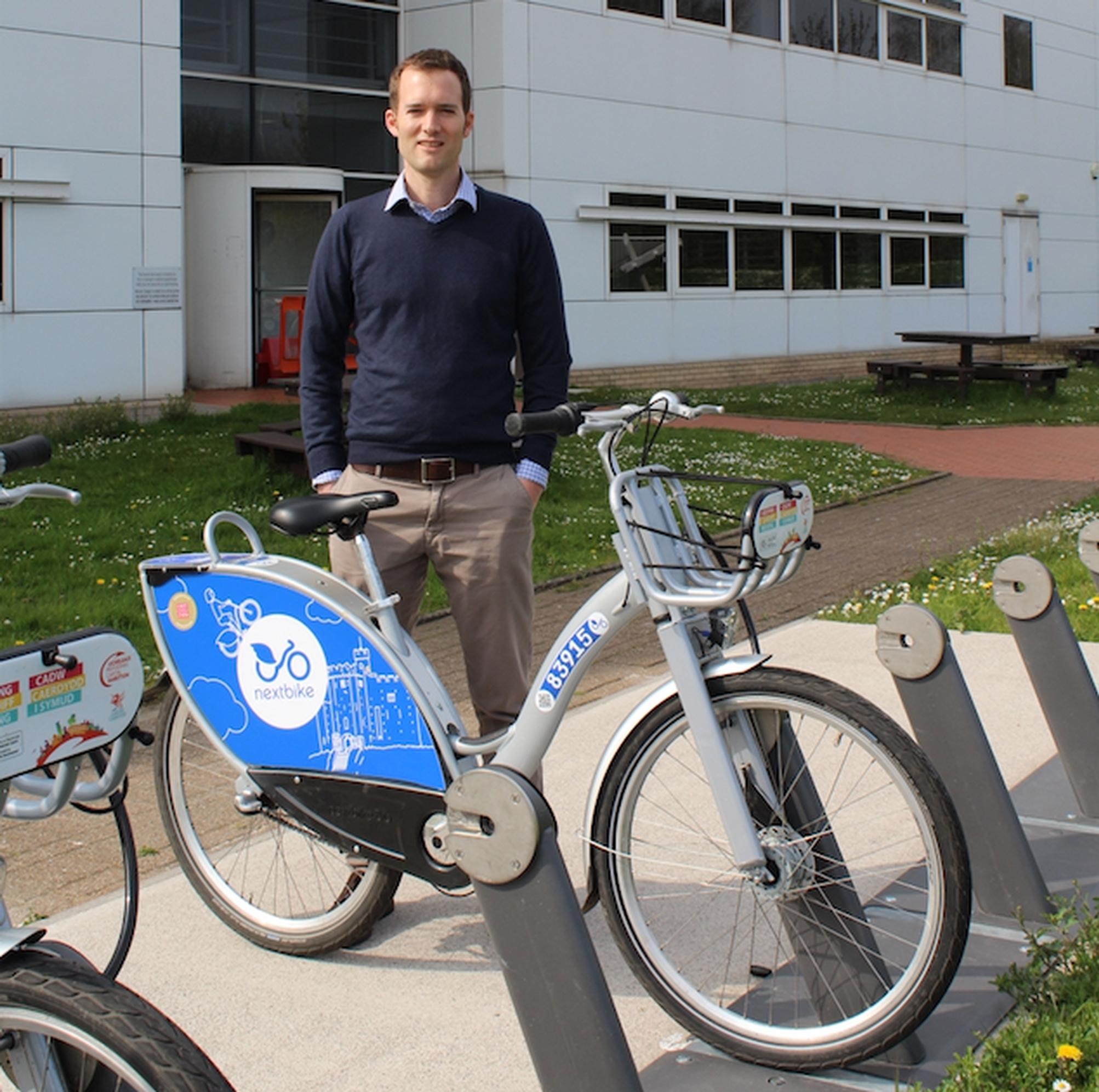 Free bike hire is being offered to patients in Cardiff to help improve their health and wellbeing. The pilot scheme, led by Cardiff and Vale University Health Board, is aimed at people with Type 2 diabetes, and those who are overweight or suffering from low mood, anxiety and depression.
Cardiff and Vale UHB say the pilot is the first of its kind in the UK. Initially, the pilot will run at two GP practices, Lansdowne Surgery and Fairwater Health Centre, offering a free six-month membership to the city's bike hire operator nextbike.
The pilot will gather feedback on the practicalities of hiring a bike, and how GPs are promoting the idea to patients, says Dr Tom Porter, consultant in public health medicine with Cardiff and Vale University Board and Public Health Wales. He says that regular cycling could cut the risk of dying from heart disease in half.
Porter told Local Transport Today: "We are starting out very small to understand if there is a demand. We will look at how easy patients find it to use the codes and unlock the bikes, whether they carry on once they have started using bike hire and if, for example, they would be more likely to take part if we offered them free helmets.
"In three months we will look at how many patients we have, how the process is working and whether we should take things forward to a full evaluation. This is a fact-finding process and we will tweak things along the way."
Porter is hoping that between 10 and 20 patients will take part in the pilot. "Should we only get a couple of people then it might be a case of going back to the drawing board."
However, if the pilot attracts a core group of users then the board will then work with a local university to carry out a full pilot to evaluate the medium and long-term health outcomes of free bike hire, says Porter.
The cost of the pilot is being covered by nextbike. "The cost of membership is very small compared with the cost of medication," Porter points out.
"Cycling is a fantastic form of physical activity and riding your bike is one of the easiest ways to reduce your risk of ill health while building your cardiovascular fitness. It's also great for improving mental wellbeing too.
"It's recommended that adults are active for at least 150 minutes every week, but many people feel that 150 minutes is simply too difficult to fit into their busy schedules. Cycling is not only fun but can also fit into your regular routine, going to work, visiting friends, or nipping to the shops, so you don't even notice you're racking up the minutes."
Bike hire has proved very popular in Cardiff, says nextbike, with 10,000 journeys made each week. Krysia Solheim, nextbike's MD, says: "Since our initial launch in May 2018, we have doubled the number of bikes available in the city from 250 to 500 and installed a further 27 stations alongside the original 25 – the demand continues to grow as we work on doubling the scheme to 1,000 bikes this summer."
Find out more about the Cardiff bike hire pilot at Cycle County Active County Essex 2019