Mobike suspends operation in Newcastle and Gateshead
01 May 2019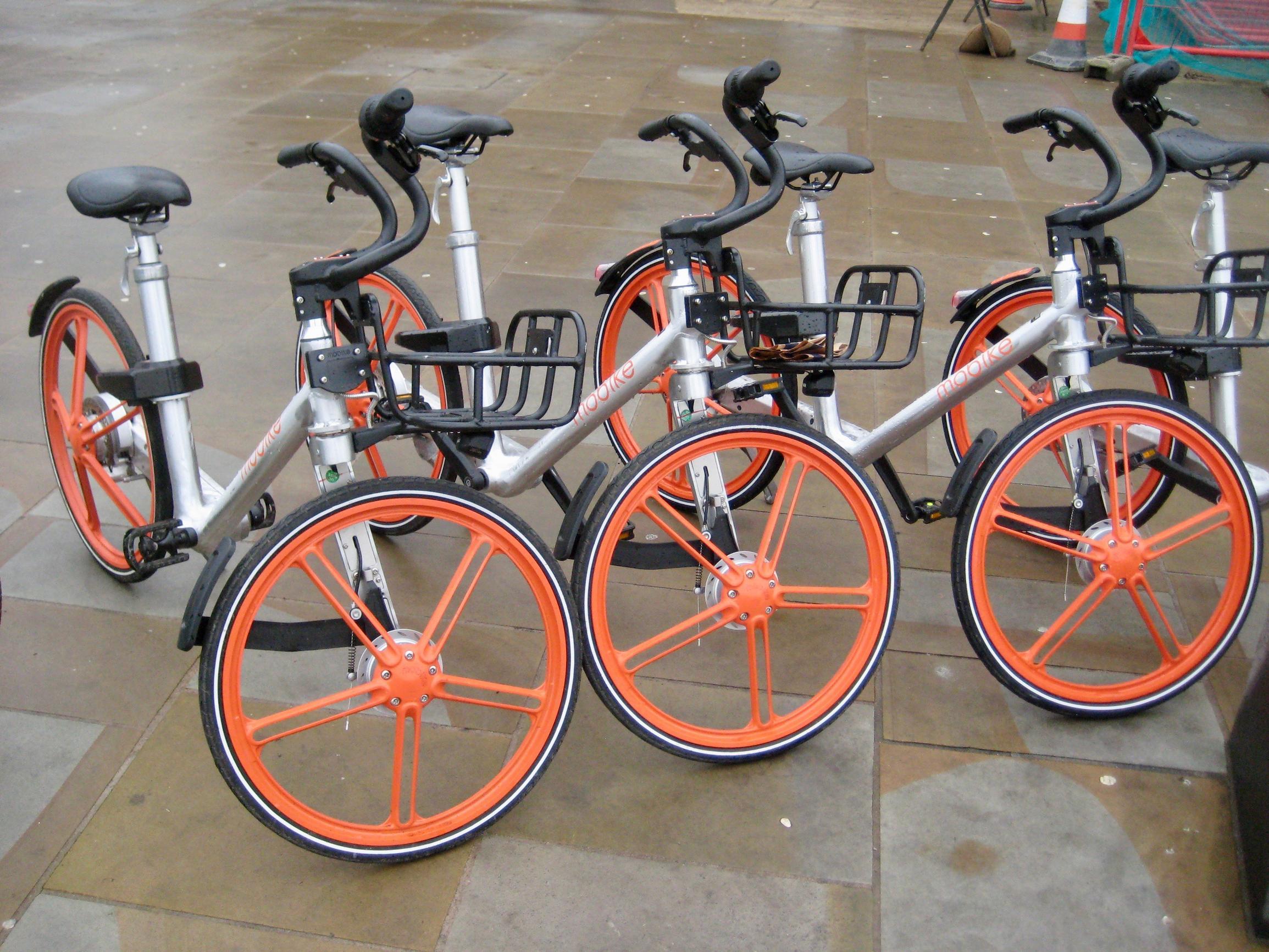 Dockless bike hire firm Mobike has announced that it is pulling out of Newcastle and Gateshead to "increase the sustainability" of its UK business. This follows reports of vandalism - including bikes being dumped in the River Tyne or abandoned elsewhere. The Chinese firm says it will focus on building its UK operations in London, Oxford and Cambridge.
A fleet of 450 bikes was launched in Newcastle in October 2017, with another 500 the following February and a further 200 when the scheme was extended to Gateshead last June. The bikes will be transferred to the capital.
Mobike said it will refund Newcastle and Gateshead users' deposits and Mobike wallet balances during this month. Users will not be required to apply for refunds as balances will be automatically returned, said the firm.
The suspension of the operation in Newcastle and Gateshead follows the firm's departure from Manchester in September 2018. Greater Manchester Police were called to more than 400 incidents involving Mobikes during the firm's time in the city. The Chinese firm pulled out of Manchester, after launching in June 2017, because of "unsustainable" losses from theft and vandalism.
Each month during the summer, 10% of the fleet in Manchester was destroyed or stolen, Mobike said. Manchester was Mobike's first launch outside Asia after huge success in Hong Kong, Singapore and on the Chinese mainland.
Last September, at the time of the withdrawal from Manchester, Mobike stated its aim of staying in Newcastle despite concerns about vandalism.
Mobike general manager Jan Van der Ven said: "We have enjoyed serving Newcastle and Gateshead and have received great support from the people of the city, the city councils and Northumbria Police.
"However, in order to increase the sustainability of our UK business we will focus on developing our operations in London during the rest of the year, and therefore - regrettably - we will be suspending services in Newcastle for now.
"This is hopefully not a final farewell. We plan to remain engaged with the city councils of Newcastle and Gateshead, as well as the local business community, and we will remain open to revisit our decision in future."
A spokesperson for Newcastle City Council said: "Mobike has notified us that they will be leaving Newcastle as the company looks to strengthen its UK operations in London and the south.
"The bike hire scheme was aimed at enabling more people to cycle in the city and to change the way they travel by providing an alternative option for shorter journeys.
"We've gained a good deal of information from having the scheme operating here and this will help us as we develop further city centre cycling initiatives.
"We remain committed to increasing opportunities for people to travel by bike and we are currently talking to other providers about a possible electric bike hire scheme for Newcastle. We're also continuing to invest in our cycling networks and cycle parking facilities."