Automation could drive down active travel, warns DfT report
27 March 2019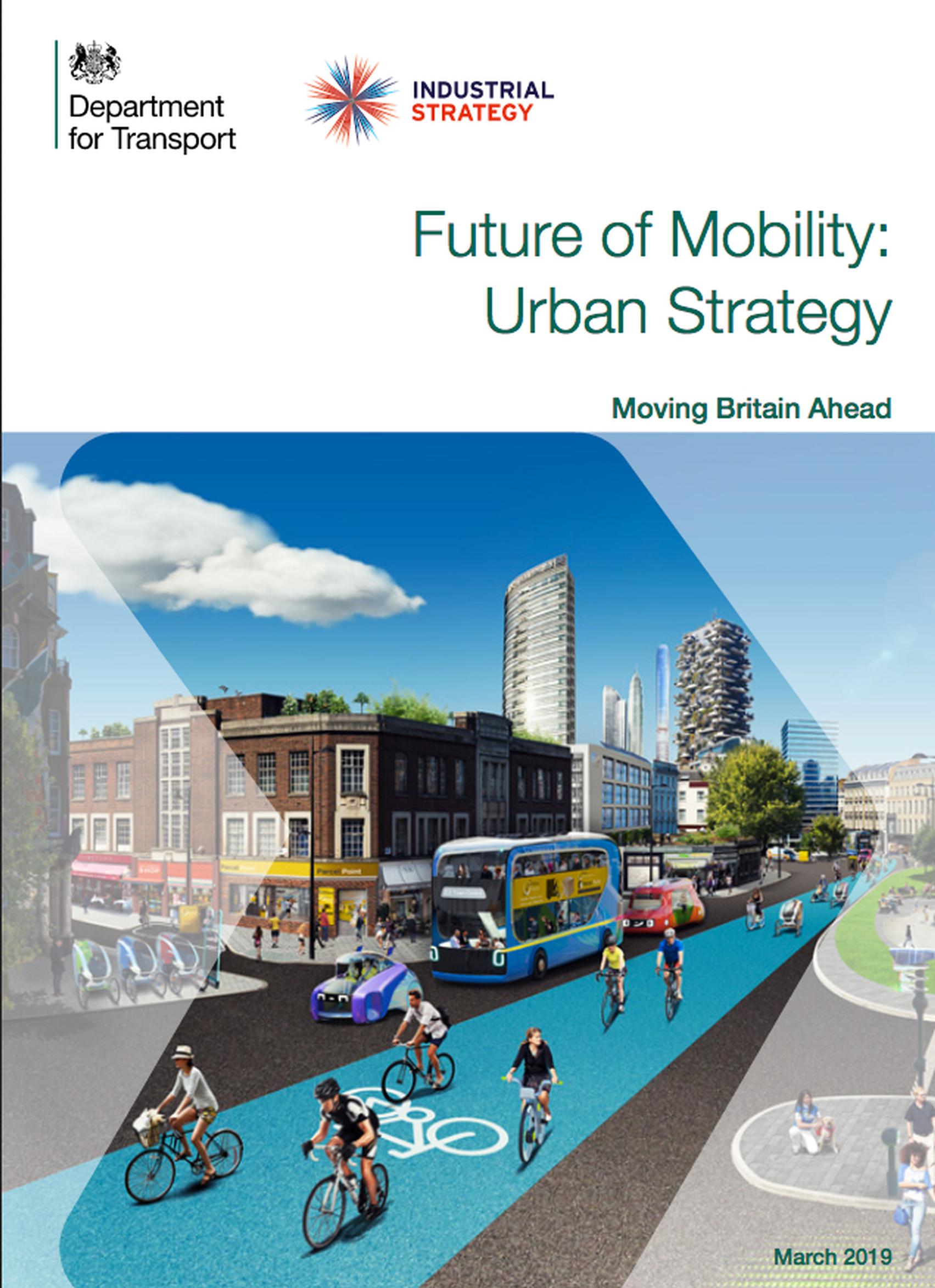 New mobility solutions such as self-driving vehicles could exacerbate congestion and result in fewer people walking and cycling, warns a new report from the DfT.
Rising automation must be complemented by more efficient use of limited road space, for example through shared rides, increased occupancy and consolidating freight, states Future of Mobility: Urban Strategy.
Analysis carried out for the DfT suggests that traffic could grow 55% between 2015 and 2050 if ride sharing fails to take off and vehicle occupancy drops from an average of 1.5 to 1.3. "This growth in road traffic could increase to 71% if self-driving vehicles also widen access to mobility and allow passengers to use their time in the vehicle more productively," states the report. "If ride-sharing becomes embedded and average vehicle occupancy increases from 1.5 to 1.7, growth in road traffic during the same period could be 5%."
There could be "unintended consequences" to implementing new technologies and services, says the report. For example, the growing popularity of ride-hailing services could affect public transport passenger numbers. "Loneliness could increase if a worsening in public transport provision or digital and financial exclusion make it harder for some people to access transport.
"More convenient door-to-door transport options that compete with walking and cycling over short distances could reduce the rates of active travel, worsening obesity levels and the associated burden on the NHS."
Conversely, more journeys by walking and cycling in urban areas would mean better air quality and health outcomes along with lower congestion, the report points out. In England 45% of all journeys taken by urban residents are under two miles. "For many people, these trips could be easily undertaken by sustainable, active modes of transport, such as walking and cycling, which support local economies and have huge benefits for health.
"New technology and platforms should help make choosing cycling and walking easier, supporting the ambitions and objectives of our Cycling and Walking Investment Strategy.
"This could be done through, for example, showing routes and timings and always offering these options for short trips, or fully integrating walking and cycling into the options for longer multi-stage journeys."
Cleaner transport, automation and new modes of travel could "make transport safer, easier and more inclusive while minimising its impacts on the environment", the report suggests. "They could boost productivity and investment, increase export opportunities for UK companies and create high quality jobs."
Autonomous vehicle technologies could improve road safety, the report suggests. "Self-driving vehicles will use sensors, connectivity, and artificial intelligence to understand their surroundings and travel through traffic. They could even learn from their collective experience. Unlike human drivers, automated driving systems will not get distracted or tired, and may be able to react more quickly."
Advances in technology could also boost active travel and public transport, according to the report. "With intelligent design and incentive structures, Mobility as a Service could reduce car ownership and move people towards active and sustainable modes.
"Well-managed bike-sharing schemes and e-bikes could widen access to the health and wellbeing benefits offered by cycling; market research has shown that 62% of e-bikes in the UK are sold to people over the age of 55."
Future of Mobility: Urban Strategy - Nine principles for urban transport
1 New modes of transport and new mobility services must be safe and secure by design.
2 The benefits of innovation in mobility must be available to all parts of the UK and all segments of society.
3 Walking, cycling and active travel must remain the best options for short urban journeys.
4 Mass transit must remain fundamental to an efficient transport system.
5 New mobility services must lead the transition to zero emissions.
6 Mobility innovation must help to reduce congestion through more efficient use of limited road space, for example through sharing rides, increasing occupancy or consolidating freight.
7 The marketplace for mobility must be open to stimulate innovation and give the best deal to consumers.
8 New mobility services must be designed to operate as part of an integrated transport system combining public, private and multiple modes for transport users.
9 Data from new mobility services must be shared where appropriate to improve choice and the operation of the transport system.